Natassia Crystal
is creating stylish sexy fashion videos and pictures
Select a membership level
kitten heels
If even a
quarter
of my audience on YouTube, Flickr, Instagram and Facebook gave this amount, I'd be in heaven!! So don't think it's too little.
Whenever I am going to post a HQ photo to one of my public pages, I will post it here first (1 to 2 days earlier).
Includes
A warm fuzzy feeling in supporting me 😊
Early access to HQ photos intended for public pages
high heels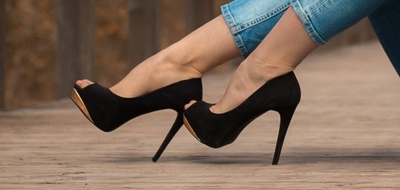 This would be so cool! I know most of my fans love my heels and legs.. so there will be exclusive pics of me wearing those.
I'd be wearing a lot more tights, hose and fully fashioned stockings if people would like that!
Also, in this tier, I will post longer versions of my public YouTube videos.
Includes
exclusive access to pics of me in my heels.. lots of leg!
exclusive access to pics of me wearing tights, hose, stockings
exclusive access to longer versions of my public YouTube videos
everything that comes with 'kitten heels'
stiletto heels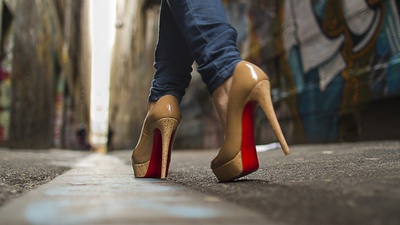 This would be amazing! I would make longer videos that focus so much more on stiletto heels.
They would be in clear view and the click-clack sound would be mesmering to hear!
Includes
exclusive access to Patreon-only videos of me in stiletto heels, indoor or outdoor, with and without legwear
more suggestive pics
request outfits/photos (within reason)
access to occasional pics from the 'sky-high heels' tier
everything that comes with the 'high heels' tier
About
Hi all! :-)

I have been creating crossdressing related content on YouTube, Flickr for almost 10 years. I totally enjoy it and for me, it's a creative outlet for my feminine side. Posting stuff has taught me to how to pose and how to walk in heels. And getting all your positive feedback has boosted my confidence a lot!
So
why
this Patreon? This Patreon is
NOT
a
Tassia needs money to live
Patreon (
certainly not now.. and I hope that I will always have a job that can support me
).
This IS however, about expanding what I can bring to you.. the audience. There are two major goals of this Patreon, that I believe with your help, will get elevate my content and take it to places it has never been. 
1)
until now.. it has always been my amazing group of friends who have helped me with my photos and videos. If it weren't for them, a lot of my content would not be at the level it is right now. However, I cannot expect them to do this whenever I want.. they have jobs and lives too.
So I would love to be able to hire people (
preferably friend
s) who do this for a living.. whether it's photography, videography, creative editing, etc.
2)
 with some of the support, I would love to buy outfits that would normally be out of reach for me. For example, I'm thinking about
a latex corseted catsuit with sky-high stiletto boots
.. but you can let your imagination wild and free!
Just like you, I have a mortgage and other stuff to think about whenever my salary is deposited which makes justifying expensive outfits a challenge. I do know that a lot of you have requested to see me in these kind of outfits. Especially outside walking down the street. So I would love to make this a reality!
With your help, I just know that I together with my wonderful friends and perhaps some pros can make new content that's interesting, wild and varied!!
:-)
So.. check out the tiers and see which one suits you best!
Small disclaimer:
I might occasionally post something that's originally from a higher tier either in a lower tier or on a public page. But
if
that happens.. then only as a teaser. So, in lower quality.. and
much
later after the original time of posting.
You have my super duper thanks and gratitude for any support you feel you can offer. 
xox,
Tassia
Wow.. I would be so honoured to find out that there is actually willingness to financially support me! :)

With this goal reached, I will get my highest stiletto heeled pumps.. and do a really sexy photo-shoot! :)

Since I wrote this goal a year ago, let me specify: with this goal reached, I will hire a professional photographer and make-up artist to do this shoot.
1 of 1
By becoming a patron, you'll instantly unlock access to 357 exclusive posts
By becoming a patron, you'll instantly unlock access to 357 exclusive posts
Recent posts by Natassia Crystal