Nathan Curtis
is creating Variety Puzzles
Select a membership level
Mock Turtle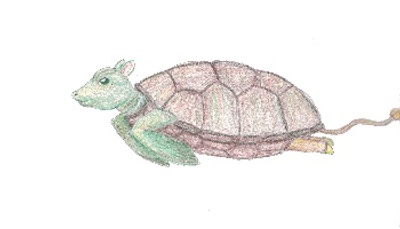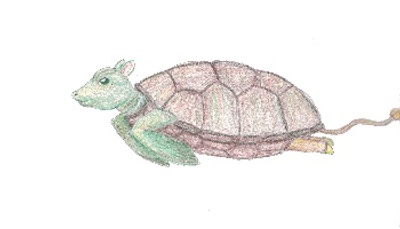 For $1, you get exclusive access to 1-2 puzzles per month. In addition, your support allows me to publish an additional puzzle each month, free to everyone.

Cecil Turtle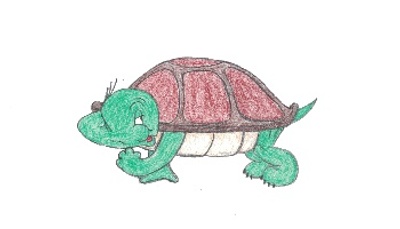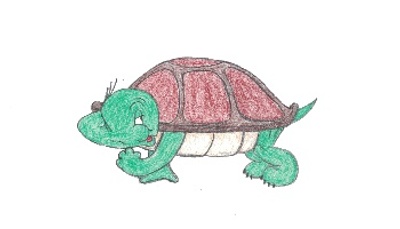 For $2, you get exclusive access to 2-3 puzzles per month. In addition, your support allows me to post an additional puzzle each month, free to everyone.

Morla, the Ancient One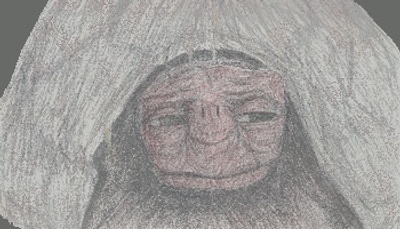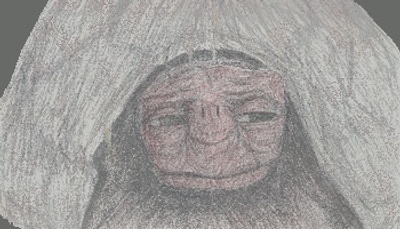 For $3, you get exclusive access to 2-4 puzzles per month, and a personalized puzzle card each year. In addition, your support allows me to publish an additional puzzle each month, free to everyone.

About Nathan Curtis
I'm Nathan Curtis, aka Tortoise. I make puzzles. I've been mashing words (and numbers, pictures, shapes, etc.) together for the amusement for fun since about 2006, and for profit since 2015. My primary areas of expertise are variety crossword types and puzzle hunts, though I also dabble in math and logic puzzles. Some of my puzzles have appeared in Will Shortz's WordPlay and the Enigma, and I have helped write and edit puzzle hunts for the
National Museum of Mathematics
, the
Boston Area Puzzle Hunt League
, and the 
Miskatonic University Game
. To find out more, you can check out some of my puzzles over at my website,
Tortoiseshell Studio
.
Unfortunately, there aren't many outlets for freelance constructors to get variety puzzles published. The newspapers and magazines out there only publish so many puzzles a year, and they have hundreds of submissions by dozens of constructors to pick from. If I want to get more puzzles out there, self-publishing is the way to go. And that's where you and Patreon come in.
I am writing puzzles, and I will share a few puzzles with my patrons each month. I don't have an exact schedule for posting puzzles, but all patrons will get at least 1 exclusive puzzle every month. Patrons at higher levels will get at least 1 bonus puzzle every month. In addition, support from my patrons allows me to post a monthly free puzzle, available to all solvers. Most of the puzzles will be variety crossword types as I mentioned before, such as Snake Charmer, Marching Bands, Pathfinder, and cryptic crosswords. I will also throw in the occasional logic puzzle or whatnot to mix things up, but variety crosswords are my bread and butter, and you can expect to see at least one or two every moth.
Why should you support my puzzle-writing habit? For one thing, I'm rather good at it. I'll be the first to admit that my early puzzles were rough, but I've been at it for several years, and I'm continuing to improve. If you like crosswords but wish they came with more of a twist, I think you'll enjoy my puzzles. And while I will continue puzzles here for free, supporters will get more puzzles, and get them sooner. Also, your support allows me to employ test-solvers on a regular basis, making sure the puzzles are as smooth as possible.
That's it in a nutshell. If you like puzzles, I hope you will consider supporting my work. And thanks for taking the time to check me out!
Art credits: The Tortoiseshell Studio logo was created by Joe Cabrera. The art for the reward tiers was created by Julie Levy.
$284.55 of $300
per month
At $300 per month, I can spend more time writing puzzles, and offer more to my patrons. I will increase the rewards for each tier so that all patrons get at least 2 puzzles every month, and patrons at $2 and above get at least 3 puzzles every month.
1 of 3
By becoming a patron, you'll instantly unlock access to 188 exclusive posts
By becoming a patron, you'll instantly unlock access to 188 exclusive posts
Recent posts by Nathan Curtis
How it works
Get started in 2 minutes