Nathan Rabin
is creating Nathan Rabin's Happy Place, the most Nathan Rabiny place online
Select a membership level
Get exclusive patron-only merch
Nathan Rabin Tolerator!
Tolerate Nathan Rabin and get to participate in online polls.
I will also follow you on Twitter (give your username) because if you support me in any way, then your feed is worth my time. Unless you're super gross and racist. That's a deal breaker. So sorry, President Trump, you are not eligible for this one. I just don't like the cut of your jib. 
Manic Pixie Dream Donor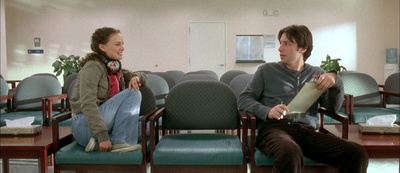 At this stage you get to support me in my journey, and vote on how best to torment me, but you also get to participate in a monthly "Ask Me Anything" type dealie where, I dunno, you ask me things. 
Lastly, you get to participate in a fun new monthly column where readers ask me if a character in pop culture qualifies as a Manic Pixie Dream Girl
Sticking Around With Yoda and Al!
Show your love of Star Wars, The Happy Place and "Weird Al" Yankovic with this awesome color sticker you can stick in a place of pride after pledging at this level for three months!  
Get this amazing sticker when you pledge three months!
About
Hello! If you are reading this it means you probably know who I am, and are at least open to the idea of giving me money. Huzzah! Those are both beautiful, beautiful things, and I probably should have updated this description some time within the last six months so that it's no longer a semi-inaccurate description of what I intended to do but rather an accurate description of what I'm doing, what I've done and what I'm going to do.
Nathan Rabin's Happy Place was founded on the conviction that if I, Nathan Rabin, had complete creative freedom and a solid base of support, both financially and emotionally, I could create something special and unique and even, dare I say, essential in this crazy-making world of ours. I like to think the last six months have proven that conviction true.
Before I started Nathan Rabin's Happy Place on my 41st birthday, I had worked in pop culture media for two decades, primarily as the head writer of the
A.V Club
and then as a staff writer for Pitchfork's late, much-loved film site
The Dissolve.
I'd also written five books, did an AMC TV show and coined the phrase "Manic Pixie Dream Girl." I was lucky to be able to make a living as a pop-culture writer but day by day that living grew more perilous.
This was driven home when, a few days before my birthday and the launch of Nathan Rabin's Happy Place, I got an email from my editor at
The A.V. Club
with a sentence about how due to declining page-views and the ever-shifting needs of the pop culture landscape, My World of Flops was being cancelled.
To freelance is to exist forever in a state of anxiety and uncertainty. Learning that easily the most popular and influential and long-lasting thing I'd ever done professionally was being killed for not being popular enough sent me into a bit of a psychological spiral.
When I got laid off from
The Dissolve,
with a six month old baby and no real freelance career to speak of,
it meant the world to me to have so many readers tell me how sorry they were for my misfortune, and how they wish there was something they could do to help me. The beauty and magic of Patreon is that it allows you to play a concrete role in allowing me to continue making a living as a writer. Even a dollar a month makes a difference in allowing me to live and write on my own terms. Every little bit is appreciated. 
Having my most popular feature, my signature feature, be killed for not being popular enough by a publication I'd been writing for for twenty years (indeed, I was its third full-time employee) and that was itself a decade old, underlined the need to take control of my life and career and finances. Nathan Rabin's Happy Place has allowed me to do just that.
I am happy to report that
Nathan Rabin's Happy Place is the new home of My World of Flops.
My World of Flops is consequently the core of the site, and I've been able to really play with the format and experiment with the column with popular entries on Hillary Clinton's losing 2016 Presidential campaign, Rachel Dolezal's memoir (and life, pretty much) and the coke-fueled insanity of
Maximum Overdrive.
What else can you find on Nathan Rabin's Happy Place? Glad you asked
The Weird Accordion to Al:
I literally wrote the book on (and with) "Weird Al" Yankovic in the form of
Weird Al: the Book.
So when I learned he'd be putting out a career-spanning box-set I had the idea of writing a 174 part series on every single "Weird Al" Yankovic song in chronological order.
We're something like 86 entries into the series, which Al has assured me he's reading. He's even volunteered to fact-check the series before I turn it into book form and with Al heading out on the road in 2018 to play almost exclusively originals and obscurities, this column has never been more useful or timely.
Control Nathan Rabin:
This is a column where I let the people who pledge to this page decide which of two terrible-looking movies I must see and write about. A typical contender, for example, might be
Purple People Eater
VS the
Monster Mash
movie in the battle of novelty-song-themed kiddie fright flicks, or
Leprechaun: Back 2 tha Hood
versus
Gingerdead Man Versus Evil Bong.
Pledge to this page on any level and you get to vote on my various torments
and
get one patron-exclusive Control Nathan Rabin a month. Neat!
Lukewarm Takes:
For about 18 years I was a full time film critic. Then I got fired from a film site and stopped not only reviewing movies professionally but seeing new ones in general. I was depressed and discouraged, but thankfully there are a whole bunch of big movies I consequently have not seen that I write about for Lukewarm Takes, like
Ghostbusters
and
Suicide Squad
and various other box-office monsters. But there's so much left for me to see and write about!
The Big Whoop:
This is a personal blog that runs Monday, Tuesday, Wednesday and Thursday. I use it to write about literally anything that I find interesting, but it tends to go heavy on politics and parenting and mental health and mental illness. It's cathartic and challenging to have to write a substantive blog post almost every week day, but it's been great, and readers have really responded well to the personal nature of the site in general but the blog specifically.
Clickbait:
I'm fascinated by Clickbait, so I've made a point of regularly including irreverent parodies of Clickbait like "Why Hollywood Won't Cast Andie MacDowell Anymore" and "Shady Things Everyone Just Ignores About David Hyde Pierce." These pieces are almost suspiciously popular, but I love having an outlet for my various satirical urges.
Literature Society:
This is a catch-all for any book coverage. I love writing about show biz memoirs in particular, and this is a great place to do so.
This looks terrible!
My wheelhouse is writing about things that look terrible because they
are
terrible, and I got to do that with this column.
Dream Girls:
This is a column on Manic Pixie Dream Girls I really need to do more regularly.
Exploiting the Archives:
I've been around a very long time and done a lot of great work. This weekly column highlights particularly noteworthy and memorable articles from my decades in the business.
It's honestly hard to know where to stop with Nathan Rabin's Happy Place, since I'm always introducing new ideas, but if you want to know what the site is like don't take my word for it: please read the archives of
nathanrabin.com
Every week I post somewhere between eleven and fifteen articles, with a mandate of "No garbage content." Not everything is transcendent or important but you should know that I put my heart and soul into everything on the site, and don't do anything just for the sake of page-views or clicks.
I'm really proud of the work that I've done, and I'm super grateful for the pledges but as tends to be the case, pledges have hit a bit of a ceiling, and consequently are growing very slowly. This month, for example, I feel like I did great work, in great amounts, and I am grateful for every dollar we receive, but October is nearly over and we've only picked up 10 patrons and 47 dollars in new pledges so every new donor is super important.
Right now Nathan Rabin's Happy Place is more or less a full-time gig, but it only pays about a half salary. I'm super grateful for the five outside columns I'm writing and am dependent on the income from them to support my family, but Nathan Rabin's Happy Place is my dream, and it is a beautiful thing to realize a dream. I just need your support to make this a feasible business and not just an extraordinarily time and labor-intensive hobby.
Lastly, I just wanted to thank everyone who has contributed to this page and to the site. You've made it possible for me to do what I love for a living. I will never stop being grateful for that. You've saved my career if not my life. 
This is my Happy Place. I want it to be your Happy Place as well.
I'm trying, I really am, and it's just tough. It's really tough. 
1 of 2
Become a patron to
Unlock 211 exclusive posts
Connect via private message
Recent posts by Nathan Rabin