Select a membership level
WELCOME TO NATKINS FUNHOUSE!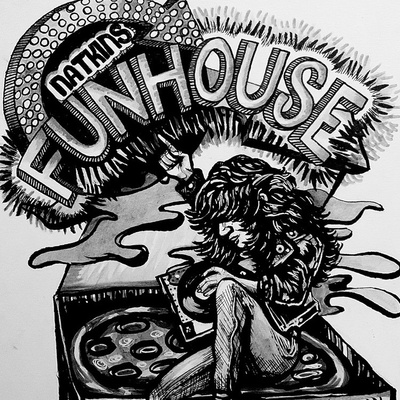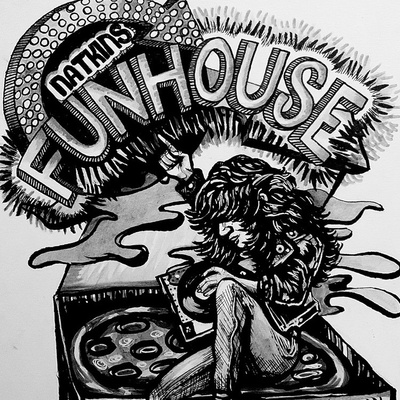 Step right up and enter
NATKINS FUNHOUSE
, you little sweetie. A world of truly groovy merriment awaits you! Thank you for supporting my work. As a member of NATKINS FUNHOUSE you'll get:
NATKINS FUNHOUSE COMMUNITY
This is the place to meet people and join in on discussions and connect with me about shows and releases and what's going on in the FUNHOUSE and what we would like to see go on here!
- A handwritten welcome card sent to your home, business or dojo from Nicole.
- Early access to new songs, videos, livestreams and tours before the public knows about them!
Includes Discord benefits
THE BEACH BADGE
For the
BEACH BADGE
tier, You'll get everything from the NATKINS FUNHOUSE tier PLUS:
NATKINS FUNHOUSE BADGE + POSTCARD
A members only badge designed by me + a handwritten card in the mail and shipped out after 3 moths. Each year you will received a new design!
ONLINE LIVE BINGO complete with cool prizes shipped in the mail for the winners!
This is the place where I host Ask me Anything sessions. I'll also be the one doing the asking because I love getting to know more about you guys too!
BEHIND THE SONGS VLOG DEEP DIVES
Once a month I'll post a video to the Funhouse talking about the story behind one of my songs from start to finish. A lot of folks here on the Funhouse came up with this idea and I'm excited to start this new feature in the new year!
ACCESS TO THE FUNHOUSE VAULT!
All the episodes of my livestream variety shows, Alone We're All Together, Live From the Steel Porch, and upcoming newness will be available to you here. All that along with videos of liveshows, rehearsals, one offs, demos and older songs and covers. Only here at the Funhouse!
Random surprises be it songs, special guests singing on my porch, Group Zooms, contests, a postcard from tour out of the blue, comedy sketches with my funny friends, advice columns "Dear Abby" style. I'll keep it interesting for you because we all need a little more random fun in our lives.
Includes Discord benefits
THE ARCADE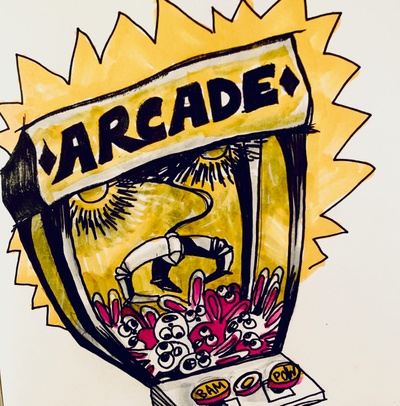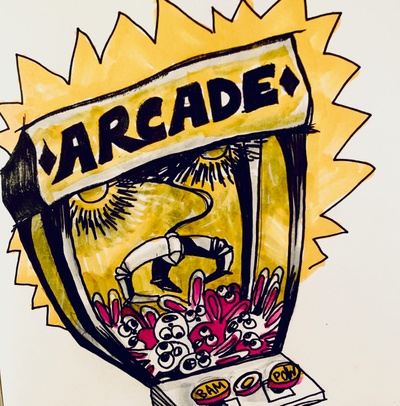 Ok, wow, you rule! Thank you! Now let's go hang in
THE ARCADE.
Here you will get everything in the previous tiers, PLUS:
YOU ARE ON THE GUEST LIST!


You will receive free admission to either a ticketed livestream event or in person show (once touring begins again) for you and a friend complete with any VIP activities going down with the event!Receive a 20% of code to use at my official online merchandise storeEvery year you're at the Funhouse, you pick the song and I'll get out some beautiful paper and write the lyrics for you!
ACCESS TO THE FUNHOUSE VAULT!
All the episodes of my livestream variety shows, Alone We're All Together, Live From the Steel Porch, and upcoming newness will be available to you here. All that along with videos of liveshows, rehearsals, one offs, demos and older songs and covers. Only here at the Funhouse!
FUNHOUSE ZOOM HANGOUTS AND MORE...
Arcade level only Zoom hangouts where we discuss life, art, and more of what kind of fun events you'd like to see here! 
The "MORE" part? You'll definitely be getting some surprises in your mailbox throughout the year. Postcards from tour, new stickers, and keepsakes. Art in the mail makes happy times!
Includes Discord benefits
About Nicole Atkins
Welcome to Natkins Funhouse!


A long, long time ago, I thought I was an illustrator.
And that's all I wanted to do. Draw and paint. Then I put all that down and started a band and for a long, long time, that was all I did and all I thought I wanted to do.
A couple years ago, the need to draw came back and the music stayed along with it.
The combination of these two loves of mine has grown into an idea of something bigger, more panoramic. I thought about the old-school fan clubs of yore. The Marvel Secret Society with its loot bags of comic goods sent to members with a secret society pin.
I thought about the amazing music performances on Midnight Special, early MTV and the crazy fun shows and personalities. Pee Wee's Playhouse and his never-ending knocks on the door and all the cool and diverse guests that showed up.
Finally, I remembered this old Ramones comic I had that featured cartoons of all the great NYC punk bands from the late 70s and faux ads and terribly funny love advice.
These are my favorite things.
Art loot. Musical junk food.
Getting turned on to new music and artists and telling everyone who would listen about them. So I said to myself, building the community. A place to turn people on to cool stuff.
Quit complaining that there isn't anything cool or fun on the internet anymore and, instead, be the change I wanted to see.
So, welcome to Natkins' Funhouse!
This will be an ever-changing and expanding space for our community.
Like an interactive magazine with my comics and pieces, featuring some of the interesting artists that I meet and want you guys to get hip to.
I have a lot of ideas and I like to work fast!
I've never been comfortable waiting on some powers that be to dictate what I can create and when I can create it.
Lucky for me, I have you guys!
I never get over the love and support you show to my art and to my music.
That's the real stuff right there!
Sometimes when I hear things like "oh I don't wanna fangirl out, but I love you" and you get all embarrassed, seriously, that's the real stuff that keeps us artists going and thriving!
It's the thing I am most grateful for. To be seen, appreciated, enjoyed.
And that's mutual! I appreciate and enjoy your feedback, your comments, your posts about the stuff I make. I'm grateful for every single one of you that enjoy my art and music and weird sense of humor and it just makes me want to make more for you! 
In the past we've made albums together. Secret shows. Hell, you guys even helped us get our Vanna White touring vehicle, and we used that thing to get to all of our shows to over the last ten years!
Together, we get shit done and it's working! It's fun!
So, with this Patreon site and within the framework of the Natkins Funhouse community, let's kick it up a notch, make some great things together, learn some stuff about each other, make some new friends, and I'll do my best to keep you all entertained and inspired! Also, I'm a big fan of surprises, so no matter what tier you choose to support on, everyone is in the mix for monthly contests and random surprises in the mail!
I feel like this is the part where the Wizard of Oz turns to color.
And it is. Let's go!
I'll do a special Livestream thank you show for patrons to tune into!
1 of 1
Become a patron to
Unlock 231 exclusive posts
Connect via private message
Recent posts by Nicole Atkins
How it works
Get started in 2 minutes