Natural Highs
is creating Innovative Prevention/Intervention Programs for Teens & Adults
Select a membership level
Natural Highs ACUDETOX Sponsor
Sponsor one monthly ACUDETOX Treatment for a Teen 
Be part of the Natural Highs Community!!!!
Access to Facebook Community Page
Special Invites to Natural Highs Events & Workshops
Natural Highs Email "Care Packets" with inspiring materials for resilience and positive focus
Natural Highs PATRON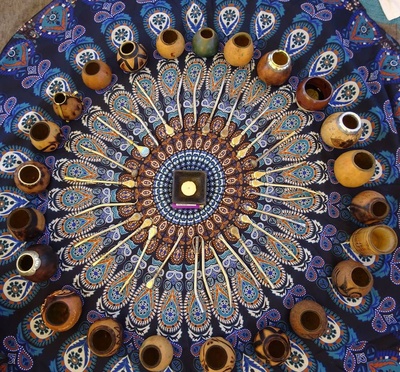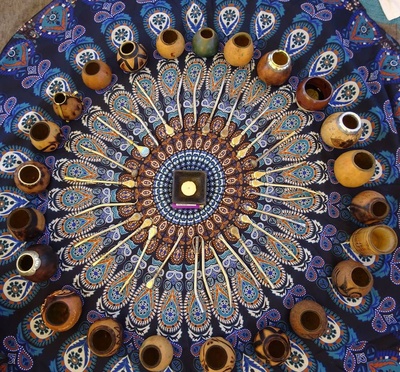 Thank you so much for being part of the Natural Highs Community of Supporters!!!! We couldn't do it without your support!
Access to Facebook Community Page
Special Invites to Natural Highs Events & Workshops
Natural Highs Inspirational Email Care Packets
Monthly TEEN Natural Highs Membership
A  monthly TEEN Natural Highs Membership includes a weekly outdoor Natural Highs Class on Tuesday afternoons, over 4 weekly online Natural Highs groups facilitated by peer mentors and adult mentors, a 24/7 texting support group, email "care packets" with inspiring materials and practices, sober events, and parent presentations.
About Natural Highs
Thank you for becoming part of the Natural Highs Community!
With every contribution you allow us to keep offering our Natural Highs classes, groups, sober events and peer mentorship for teens & adults!

Want to help teens in supporting other teens to be resilient, strong, inspired and find healthy alternatives to drugs & alcohol?
We just lost 100% of our funding through the City of Boulder due to Covid-19 losses in sales tax. We want to continue offering all of our Natural Highs programs and so we hope that you will consider becoming a supportive member at the level that works for you and your family!

Over the last 12 years we have served over 2000 teens per year.
We are so successful that consistently
over 80%
of all our participants say in anonymous evaluation forms that Natural Highs has helped them either decrease their substance use or quit their substance use all together. This success rate is unheard of in substance abuse prevention programs. The reason we can be so successful in engaging teens is that
teens are the leaders
in Natural Highs and decide and create everything we do. Natural Highs is a movement and we do cool things like Sober Raves, Open Mics, acupuncture, meditation, trance dancing and many other things you probably have never seen in "drug programs".
Natural Highs has become so popular that we have many requests from schools and youth programs to bring Natural Highs to them. We would love your support so we can bring Natural Highs into more schools and youth communities and expand beyond Boulder.

This is how you can support Natural Highs:
$25
Monthly membership for a TEEN
with access to a weekly outdoor (safe distancing) Natural Highs class, over 4 weekly Online Natural Highs Groups facilitated by Peer Mentors and Adult Mentors, a 24/7 texting support group, inspiration care packets by email and Natural Highs presentations for parents.
$25 TLC Sponsor for a TEEN:
You can sponsor a TEEN to receive the full Natural Highs programming and support per month which teens have said has "saved their life".
$5 Sponsor a monthly ACUDETOX/ACUWELLNESS Treatment for a TEEN
: You can sponsor an AcuDetox/AcuWellness Treatment for a TEEN that supports mental health, reduces cravings for substance abuse, helps with anxiety and depression, trauma and stress relief.
$100 Co-sponsors a Sober Event for Teens
on a weekend night providing much needed support & community at a high-risk time.
$ 500
sponsors the launch of a new Natural Highs Program in a school or new community for teens from marginalized backgrounds. You can be part of starting a grassroots movement and create hope & inspiration in a new community.
Natural Highs is a 501(c)(3) Nonprofit Organization and all of your donations are fully tax deductible.We are excited that you want to be part of the movement!
And even more important than your financial support is knowing that you are out there wanting to support us in becoming powerful young leaders in giving hope, knowledge and empowerment to other young people! This way, we can help young people become leaders and step up and create a more positive culture for all of us!
Thank you so much for your love and care for the next generation.
This is what young people say about Natural Highs:
- "Natural Highs saved my life and the lives of many other teens I know. It is an amazing and beautiful support. The community, learning and discussions we take part in are safe and intricate. Natural Highs helps me thrive."
- "It has given me confidence and helped me reduce my anxiety. I learn so much from my students and other peer mentors. I feel powerful and free. This is the unique part of Natural Highs"
- "Natural Highs is more than just an education program. Natural Highs is a community built on trust, friendship, authenticity, curiosity and peer support. This program allows teens to ask challenging questions, discover themselves, make connections and find answers that empower their decisions."
- "Natural Highs has opened up a door to a life without drugs. It has showed me what happens in my body and what affects us differently."
- "Sober 11 months."
- "It has created a safe place for me to be myself and I know I can be accepted. The power of this group is beyond words. Taking time for Natural Highs is supporting myself. To lead something so beautiful and powerful and give back to the people is the most healing experience you could have."
- "It helps give a space where there is a community not based on drugs that teaches about drugs, our body, our brain and how our brain works and is affected. I love how it is and I don't know what should change, just grow and spread what we learn here."
- "It's one of the very few communities that supports a non-drug based space."
- "It provides a community where I feel held. It allows me to find like-minded people. It provides alternatives to substance use. It helps with depression, anxiety and similar issues. It helps me be creative."
- "I learn more about myself and the relationships with the world around me. I feel completely held and accepted in this community. I love coming here to grow."
- "Helps kids feel like they are part of something bigger or like they are part of a community."
THANK YOU for your support to continue our Outreach with NATURAL HIGHS!!!!!

For more info and how to stay in touch: www.naturalhighs.org
Facebook "Natural Highs Community"

$280.38 of $400
per month
For $400 per month we can pay for weekly AcuDetox treatment that can serve up to 25 teens weekly in receiving cutting-edge & evidence-based treatment to improve cravings for substances, depression, anxiety, and PTSD symptoms and can be a a valuable tool to support teens with effective stress management without any side effects ;)

1 of 3
Become a patron to
Connect via private message
Recent posts by Natural Highs
How it works
Get started in 2 minutes