Nathanael Durbin Images - ND Photography
is creating Art
Select a membership level
PHILANTHROPIST
First Look at who I will be working with occasionally.
You get access to viewing some of my artistic photos every month.
Access to discount codes on merchandise, & published material.
Behind The Scene photos from some of my photoshoots including some of my implied nude photoshoots.
Access to discount codes on doing photoshoots/photography work with me for yourself or a friend. (Excludes weddings, & events.) Details will be posted.
Access to a google drive folder that will have some digital copies of some of my non full nude art work added to it periodically. You can use photos as desktop backgrounds, phone backgrounds, or whatever you like. (Must message me your email address to be added to folder and to receive this reward.)
ART LOVER MEMBER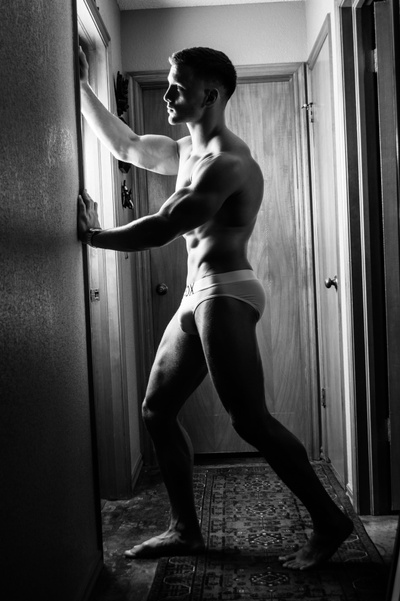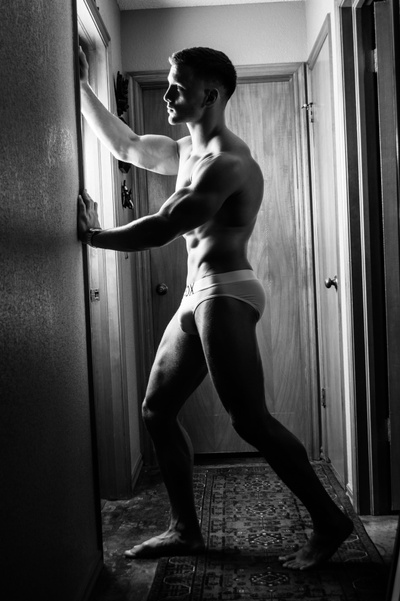 Gains access to some content Not posted anywhere else!
Plus above content.
Access to bigger savings discount codes on merchandise, & discounted rates on photoshoots.
(Excludes limited edition photos, & artwork containing full nudity.)
Access to a Google Drive Folder that will have digital copies of a wider variety of my some of art work added to it periodically. May contain some implied nude photos added randomly. (Must send me your email address to be added to the folder and to receive this reward.)
First look at some of my artwork Not posted anywhere else.
ARTISTIC NUDE LOVER MEMBER
Full Access to all art work posted including photos with nudity.
Access to discount codes on doing a free artistic nude photoshoot photographed by me. (details will be posted)
Plus everything from above.
(Excludes limited edition photos, & Contributor benefits)
1 Free Print as a thanks for your valued contribution to my artwork that I create. (Valid after the first month of your membership.)
Access to occasional Creative Artistic Expression Videos using the human form that some videos contains nudity.
Access to receive a Google Drive Folder that you'll be added to with digital copies of a wide variety of my artistic nude art work that will be added & changed out occasionally as new material is created. (Must send Email Address to be added to Folder and to receive this reward.)
Special REWARDS only offered here.
Exclusive members only access to purchase prints of any content posted only offered on this tier and higher.
About Nathanael Durbin Images - ND Photography
-Let's Explore The Fantastic World of The Art of Photography & Creative Ways of Lighting The Human Form!- ~Creating A Work of Art In A Snap!~
First and for most, I would like to thank you for making it this far. Maybe you saw my work in an art show/exhibit. Maybe you heard about me from a friend. Maybe you follow my photography on Instagram or Facebook. Perhaps we are meeting for the first time. In any case, thank you! As an artist, for anyone to pay attention to the artwork I am putting into this world, or listen to what I am doing is truly an incredible gift. I honestly appreciate you from the bottom of my heart. It truly means a lot to me to be able to share my work with you.
_____________________________________________________________________________
A LITTLE ABOUT ME - For those of you that don't know; I've been a professional photographer for over 7 years now. I love to push the boundaries of lighting & shadows to create beautiful works of art/imagery with the human form. I see the human form as a blank canvas, my lighting as my brush, and my lens as a way of capturing the beauty of the human form in that moment. My other passion that I do for a living when I'm not taking pictures, is working as a lighting designer. I use lighting to tell a story, create an emotion, or change the mood on stage. I transferred my knowledge of lighting the human body on stage, to my style that I use in my studio work. After college, I spent a year learning different techniques while I lived in NYC. I've mentored under many different artist and photographers because I wanted to learn as much as I can about photography and art. I work with all different types of people/subjects/models from all walks of life to create beautiful and sometimes darker works of art.

WHAT DO YOU GET OUT OF IT? - I want you to be a part of my journey in creating beautiful works of art. As a member, I want to give back to the people who are helping make it possible for me to continue to create even better works of art. I would love for you to be a part of my creative journey. Get a first look into my photography work, see who I'll be photographing, get a glimpse into behind the scenes of some of my photoshoots. As I said, I want to give back to the people who sponsor me in creating my artwork. As a contributor depending on which level of support you'll get free artwork if you are a higher contributor, rewards, see art pieces first no one has ever seen before anyone else, access to google drive folders that will have some of my work in it for you to download and use, access to member-only exclusive prints for sale sold at cost rather than at market value, member-only photos only seen on here only & nowhere else, see my limited edition photos, get access to discounts on merchandise/photoshoots/free photoshoots etc, & many more wonderful things to come in time.

ABOUT PATREON - For those of you that don't know what Patreon is exactly read the following. Patreon is a monthly subscription service where you can subscribe at whichever level works best for you. You pay x amount each month and the content comes to you directly. You can even download the app on your phone so you can have access all the time, and so you immediately get notified when I post new content rather than just by email. You can access it from the palm of your hand versus only from using the website on your laptop or computer.
Important Information: Patreon Charges You On The First Of Every Month. If You Are A New Member, & Are Wanting To Join At The End Of The Month. Wait Until The Beginning Of The Month If You Don't Want To Be Charged Twice.

IT ALL BOILS DOWN TO THIS - If you like the things that I do and the artwork that I create, want to see more of it, and think that more of it needs be put into this world then Patreon is the way to make sure that it happens.

WHAT YOUR MONEY GOES TO - I usually work with models from out of town a lot. In doing such, it can get pretty costly. There are a lot of expenses involved. Travel, location rentals, prop rentals, hiring professional models, hiring hair and makeup artist, time, and things that have inhibited me from going all the way with it. Any amount that you decide on that fits you best is greatly appreciated, and 100% goes directly into creating bigger and better projects.
_____________________________________________________________________________
P.S. - Once a member, I kindly ask that you do not save, share, or post any of the photos on here, as I will be posting a lot of content only meant for my Patreon Members Only. I want to feel confident in really putting a lot of content into this page, and intellectual property has a way of spreading far and wide. All content is copyrighted. There will be photos that you can download and get to keep for yourself. I will let you know when those are posted. I personally will share with the public what I want the public to see when the time comes and I feel like sharing it. Other than that, enjoy everything and let me know what you like and want to see more of. Thank you! I love you all!

I'll start to do a behind the scenes videos during some of my shoots.
1 of 11
By becoming a patron, you'll instantly unlock access to 396 exclusive posts
By becoming a patron, you'll instantly unlock access to 396 exclusive posts
Recent posts by Nathanael Durbin Images - ND Photography
How it works
Get started in 2 minutes