NECRONOMIDOL
is creating ultradark Japanese IDOL music
Select a membership level
ACOLYTE
$3 a month gets you entrance into the HERMETIC ORDER OF THE BLACK DAWN as well as the following rewards:

 •  Twice-weekly blog post from (one from Ricky, one from Himari) during the groups' hiatus

ADEPT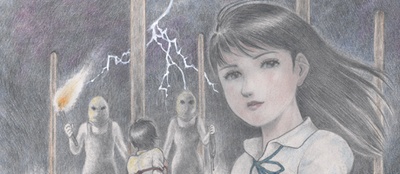 $6 a month brings you closer to the ultimate darkness in HERMETIC ORDER OF THE BLACK DAWN as well as the following rewards:

• Twice-weekly blog post from (one from Ricky, one from Himari) during the groups' hiatus

 •  Twice-monthly Ask Me Anything style video (one from Ricky, one from Himari) during the groups' hiatus

MAGUS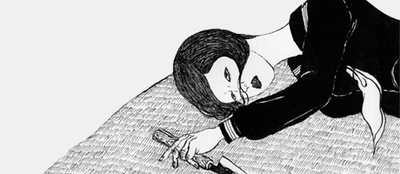 $9 a month gets you an invitation into the inner circle of the HERMETIC ORDER OF THE BLACK DAWN  as well as the following rewards: 


• Twice-weekly blog post from (one from Ricky, one from Himari) during the groups' hiatus

• Twice-monthly Ask Me Anything style video (one from Ricky, one from Himari) during the groups' hiatus


 •    Exclusive Monthly Live concert video from the vault during the hiatus



About
After many, many requests from fans around the world NECRONOMIDOL is pleased to announce our new international fan club - THE HERMETIC ORDER OF THE BLACK DAWN.

This is the international version of our current Japan-only fan club, the ANKOKU KYODAN.  It will feature exclusive content geared especially for international fans as well as the ability to take part in content previously available only for ANKOKU KYODAN members. 

NECRONOMIDOL is so thankful for all the support from our fans around the world and we want to ensure nobody is left out as we continue on our quest to hasten the return of the Great Old Ones.  Joining the ORDER will get you exclusive access to content not available nowhere else, and it will also help support us as we continue to make new music and embark on new tours around the world. 

We would love nothing more than to come to your country and meet you in person and your support will enable us to do just that!

$888.43 of $1,000
per month
Step one on the path to bringing unending darkness across the world!  When we reach $1000 a month in pledges we will hold a special ANKOKU KYODAN / HERMETIC ORDER OF THE BLACK DAWN exclusive show in Tokyo with livestreaming to members around the world and an exclusive archive to watch afterwards.  We will also create a special HERMETIC ORDER OF THE BLACK DAWN T-shirt to commemorate the show!

1 of 1
By becoming a patron, you'll instantly unlock access to 525 exclusive posts
By becoming a patron, you'll instantly unlock access to 525 exclusive posts
Recent posts by NECRONOMIDOL