N.E.D.A.
is creating podcast and mountain coaching
Select a membership level
BEHIND THE SCENES
• Access to the N.E.D.A. exclusive photo album
• Access to the N.E.D.A. Slack channel

THE MOST BANG FOR YOUR BUCK
This is the real deal. You get the following: 
• Access to the N.E.D.A. exclusive photo album
• Access to the N.E.D.A. Slack channel
• Early access to podcast episodes
• Personal shout out in some episodes of the podcast
• Your profile picture on the N.E.D.A. Wall of Fame website
• Your name and profile picture in the credits of HK's YouTube videos

HONNOLD FOUNDATION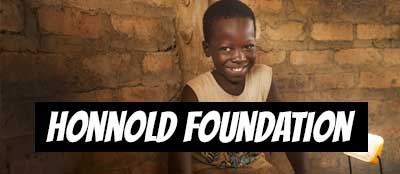 Not only do you get all of the above from the other tiers, but you also contribute the planet and humanity by giving 50% of the amount to Alex Honnold's Solar Aid Project. As they say on their websites, they are "
working to eradicate kerosene lanterns and create a sustainable market for solar energy in Africa
". Apart from all of the health and environment aspects by doing so, we are also extending the amount of hours they have with light in their houses. The kids are then able to read and become more educated than before. This is an investment in both humanity and in the planet, and I personally find this to be the most meaningful charity out there. 
When signing up for this tier 100% of the amount the first month is donated to HF, thereafter 50%.
Together we have donated hundreds of dollars to HF, and it is a tier that gives the production of N.E.D.A. a bigger meaning and a justification to keep going.
Read more about the project here: 
https://honnoldfoundation.squarespace.com/solar-aid
About
Hey there! 

Welcome to my Patreon page. This is where you can access tons of extra goodies for the price of a cup of coffee or more each month. 

N.E.D.A. is a solo project by me, Hans Kristian Smedsrød. I travel to epic mountains, meet interesting people, run some epic and not so epic races and document it all through my podcast. I've been doing it the last two years, but it's only the last few months I'be been able to fully commit to it mentally and financially. This is all thanks to you guys. I do my best to keep the content as genuine and unique as possible. Being crowdfunded is what makes this possible. 

If you enjoy the podcast and would like me to keep it going it is crucial to help me out with a buck or two. I cannot do this without the support of you guys.

Supporting me on Patreon is not the same as a a donation. Since you get bonus content in return it is a transaction – a transaction we're both really stoked about. I don't take this for granted and promise to contact each and every single person that supports me and this project. 

//HK

This is actually sustainable
Podcasting, running and coaching is my life and my passion. If I reach this income goal I'll be able to do this full time without spending any of my savings. 

This is my 2020 goal. It might be ballsy, but I'm going for it! Thanks for helping me get there.

3 of 3
Become a patron to
Unlock 174 exclusive posts
Connect via private message