Who is Nicka Smith
creating webinars, videos, and more on genealogy and family hist
Select a membership level
C.R.E.W. Love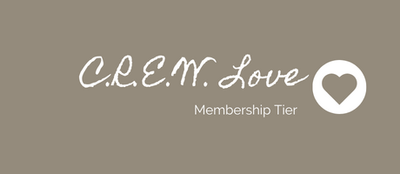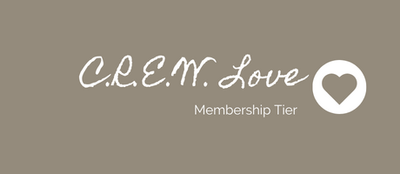 access to the Patron-exclusive section of my Patreon page which will be updated frequently with videos, posts, tips and tricks, things I find off the beaten path, polls, opportunities for feedback, virtual screenings, and more.

resources and links mentioned during episodes of BlackProGen LIVE

access recordings: Figure It Out Fridays webinar series

handouts: Figure It Out Fridays webinar series

live participation: What's Up Wednesdays and Work It Livestreams

live viewer access: The Vault Webinars

access recordings: small group sessions

handouts: small group sessions

1-30 minute individual coaching session (1 per year)
About Figure It Out Fridays
Solidify what you learned during BlackProGen LIVE episodes with selected webinars to continue the conversation and learning! Viewing the webinars is free and space limited, but as a C.R.E.W. Love member, you'll also get special access to the presentation recordings, digital syllabi, and early bird access to secure your seat to watch webinars live.
What's Up Wednesdays and Work It Livestreams
Gather together with top tier C.R.E.W. members for an open topic session featuring social time, brick wall busting, or watch me research live to get tips, tricks, and more that will help you in your own research.
C.R.E.W. Stan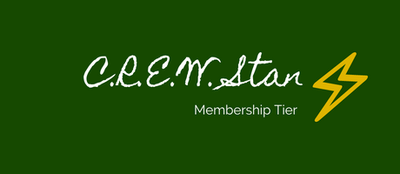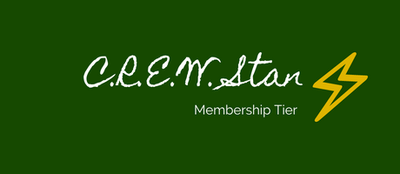 All of the benefits of C.R.E.W. Love plus:

live participation: small group sessions

recording access and digital handouts: The Vault webinars

recording access and digital handouts: special guest webinars

publications: The Ultimate Family History Interview Primer (One Hardcopy or PDF) and Getting Started Guide (One Hardcopy or PDF)

4-30 minute individual coaching sessions (4 total per year)
About The Ultimate Family History Interview Primer
This combined list of nearly 190 questions was developed with the intent of conducting a video or audio taped interview on an individual who wants to leave a personal record behind. Additionally, an individual can use their responses to these questions as prompts to develop a manuscript for an autobiography.
About The Getting Started Guide
Get all the stuff you need to begin your family history search! Includes info on how to get started along with the following forms: 4 generation pedigree chart, family group sheet, family history home source checklist, research trip planner, research tracker, index keeper, and note keeper.
*PLEASE NOTE: Your patron account must be active for three months to utilize benefits marked with an asterisk in this membership level.
By becoming a patron, you'll instantly unlock access to 455 exclusive posts
By becoming a patron, you'll instantly unlock access to 455 exclusive posts
Recent posts by Who is Nicka Smith