Nemesis
is creating videogames and starlight
Select a membership level
It's just a baby Daevah...
Thank you so much for your support. You'll be able to view Tier I postings on my Patreon wall, which is some exclusive artwork, concept work. 

Once the Delta of the Month comes back around, you will have 1 vote in the system!

The Daevah is evolving...!

The second Tier, this allows you to have much more input. You'll be able to make suggestions of your liking for what you would like in the game, while viewing exclusive lines, fanart that will only be in the game, and official artwork that's either concept work, or finalized work.
Once the Delta of the Month comes back around, you will have 2 votes in the system!
Adopts are 5% off for you.

You will also get to choose 1 of 5 wallpapers that will be available ONLY to Patrons once they will be commissioned/drawn!
[TIER III]
Limited (9 remaining)
That's one powerful Daevah!

The Supreme Tier!

Every month, you can make a request to get one sketch from me of your character of choice. You can also make direct suggestions on what I can draw during Character Months, having first access to beta access to play tests of the game such as the alpha and even MORE exclusive things that only my closest friends are able to view!
When I begin Delta of the Month once again, you will have 3 votes in the system!
You will also get exclusive wallpapers/artwork of the game for your phone backgrounds, computer wallpaper, and other technology upon request by me!

When Disastrous Events, and the DELUXE VER. comes out, you will be one of the first to get it IMMEDIATELY, a full month before the game's proper release date. You can also ask for up to 2 hints or tips directly from me about how to get through a quest or boss battle that nobody else will be able to.

About
KEEP IN MIND:: You NEED to be 18 years old and older to be able to pledge to me. I also charge upfront to any pledges!

Well hello hello and hi! Welcome to my Patreon. My name is
Supreme Nemesis.
I'm also called Nemesis, Neme, or Nem! I am a 2D artist, videogame designer, character creator, writer and enthusiast for stories.
Here's an introduction to how my Patreon works!
This Patreon is fully dedicated to my videogame
Disastrous Events
, an RPG I'm working on focusing on two bounty hunters
Calamity
and
Catastrophe
, who are put into a world-ending situation with ancient gods called
Divine Sages,
awakened by two demon twins called
Whisper
and
Static.


(The state of Oro, the location you start in, in Disastrous Events)


All of the pledges that are given to me go into making this game, by hiring voice actors, pixel artists, ordering commissions of concept art/final art for use, and other things. The game, and future games I will create, will be
FREE, F-R-E-E,
but the production of making the game will not be. This is accounting for the
voice acting
that my game will have,
artists
paid to do
artwork and sprites
for the game,
promoting
for the game, and other necessary payments needed! Pledging also goes to any bills that need to be taken care of that month, so that I stay healthy and have food on the table, clothes on my back, and water/electricity running.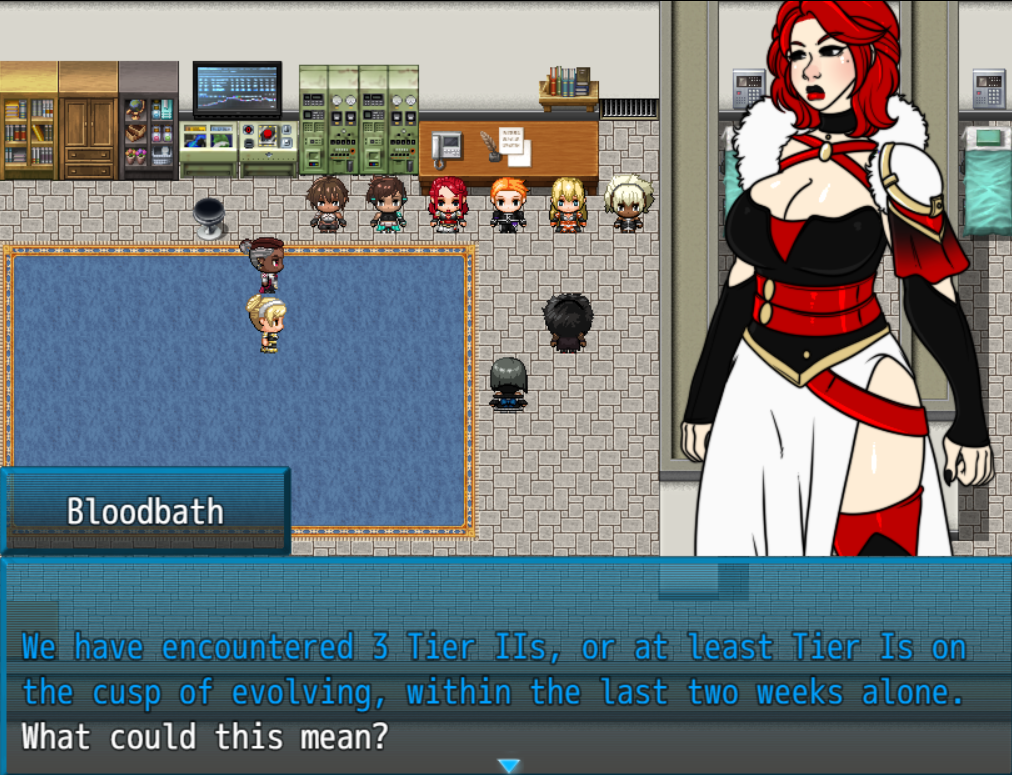 (A voiced cutscene in the very beginning of the game, gamma ver.)
The last and most important thing is the merchandise that I hope can come out of Disastrous Events, as I'll be teaming up with various artists and peoples to create
figurines, stickers, and other physical merch you can get your hands on!
I also love making adoptables; character designs that I sell at a price to people. It's another way of my making enough, along with commissions! I usually post them to my server first, before anywhere else.
(
Angel of Humility Adoptable design I had did)

Without your wonderful pledges, and your amazing support, designing my videogame and continuing my art would be made impossible! Thank you for considering pledging!
My first goal completed! If I hit this amount, I can dedicate more of my time to working on my projects in full.
3D Figurines and models will be created every 1-2 months based off of popular vote from Patreon members! This also includes fancharacters, that you yourself, can create and have the chance to be made!
Thank you guys for hitting this goal with me!
1 of 4
By becoming a patron, you'll instantly unlock access to 30 exclusive posts
By becoming a patron, you'll instantly unlock access to 30 exclusive posts