neo-detritus
is creating art + music featuring a wide range of creators around the world
Select a membership level
thank you!
thanks for supporting our project! every dollar counts. you'll be listed on our patron thank-you page when the neo-detritus website launches.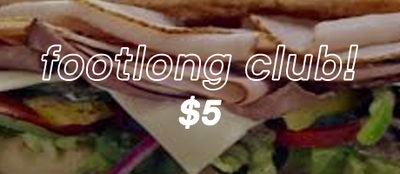 footlong club!
hey! that's $5! you used to be able to buy a sandwich for that much! you'll receive an online thank you, a physical membership card, and access to our patron-only newsletter, featuring new music, sneak peeks, and more.
ten bucks!
you're giving neo-detritus $10 a month. that's it!
just kidding! in addition to receiving the thank you, the membership card, and the newsletter, you'll also receive a secret bonus gift. (these will ship a little later on - sounds of the summer!)
About neo-detritus
hi there! we're
neo-detritus
, a label focusing on cool art and music. we were founded in 2018 and based in Los Angeles and Chicago. we support and release work from independent artists on all ends of the aural spectrum - artists like 
Continental Shelf
, 
Nicky Flowers
, 
Echo Vessel
, and
VAXXERS
, with many many more to come! 
this little label is looking to make some huge leaps forward in 2019 and beyond, and we need your help! we're beginning to take our first steps toward our goal of becoming an artist-owned hub of fresh talent working towards a common goal of releasing the best art possible under the best working conditions; an ouroboros but if the snake... you know, helped itself instead of ate itself. we're looking to expand our horizons past simply releasing and distributing digital media into creating physical music, turning our forthcoming website into an interactive art space, and even releasing a bi-yearly zine with curated art, music, and writing.
by becoming a patron, you're helping us achieve our goals of partnering with more new artists, releasing more new music, and directly supporting all involved. your patronage not only allows neo-detritus to grow, but to thrive in the hell circus we call the music industry c. 2019. you'll get the satisfaction of supporting independent artists doing what they love - plus, you'll receive some sweet rewards as thanks! we have exclusive patron-only content, advance copies of certain upcoming works, and a lot more surprises planned for the future. thank you for your support - it really means a lot that you, a highly discerning musical connoisseur, believes in our mission! 
$100 per month will mainly benefit our artists' future works - with this extra headroom we'll be able to more easily make fun extras for our releases (think custom websites, physical releases and other art experiments) a reality. thank you!
2 of 3
Recent posts by neo-detritus