Nerdsmith
is creating Streams, Podcasts, TTRPG Content, and Nerdy Learning!
Select a membership level
Minion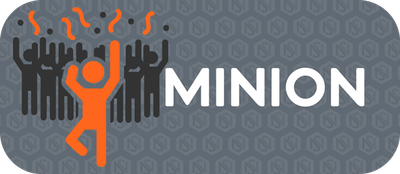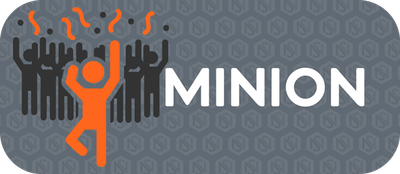 Every bit of generosity makes a difference in our creator's lives!

Bonus Content: You'll get access to very special episodes, peeks behind the curtain, and flights of fancy from creators throughout the Nerdsmith network!

Sidekick
You're helping to create original TTRPG content!
Exclusive World Anvil Content: Access to session notes, character bios, maps, and more!

Champion
First Dibs: Access to playing on our Discord community hangouts - snag a seat on one of our JackBox games and chat with Nerdsmith creators as you play along with us!

About Nerdsmith
We Are Nerdsmith!
We're a bunch of friends and fellow creators who make nerdy digital media: podcasts, tabletop roleplaying shows, and more! We are here to celebrate all things positive and nerdy through gaming and storytelling. As directors of the Nerdsmith Network, we've built a community of generous and creative people who encourage and motivate each other to put a little good back into the world. And you can help our community grow bigger and better!
Become our patron today and you'll be supporting our homegrown Nerdsmith productions and giving us the resources to be the foundation of the Nerdsmith Network. We want to support our fellow creators, make some kickass nerdy entertainment, and help you learn how to bring your own ideas to life!
Our fellow creators are the heart of Nerdsmith, whether they are amateurs honing their craft, enthusiasts looking to make their passions into careers, or professionals seeking a community to grow with. They promote each other's work, collaborate on projects, and create exciting shows for our audience.
No matter what kind of nerd you are, you're bound to find something special among the members of our Network! Discover the shows and creators of 
Nerdsmith.org
to find out how you can support them, too! 
As network directors, we produce many 'in-house' shows. Our patrons help fund these productions and creators! Check out our current in-house productions below:
Dead Men Tell No Tales

D&D Ghosts of Saltmarsh campaign following a
crew of pirates, sailors, and scallywags!
Discover RPG

Hosts Angela and Logan celebrate every letter in
the acronym "RPG" with their livestream talkshow,
interviews, and advice videos.

Final Rites

A southern gothic D&D livestream following a
riverboat of the damned along the hellish River Styx.

Geek Thyself

Education and trivia podcast with hosts Heather and
Russell as they chat about a new fascinating topic
each week!
In Vein: Walpurgisnacht

A Vampire the Masquerade podcast about a coven of
vampiric ladies in 1980s Berlin...
Shenanigoons

An industrial fantasy D&D livestream where our viewers
contribute to the chaos!
We have decades of experience on our bench here at Nerdsmith, and we love sharing what we know with our fellow creatives! By joining us at one of our Academy tiers, you'll get access to Patreon-exclusive tutorials and educational videos from some of our favorite Nerdsmith people.
You'll broaden your storytelling and worldbuilding craft, hone your technical skills for online broadcasting and multimedia production, and  running online roleplaying games. Nerdsmith Academy is our opportunity to help you step up your content creation game (or your game content creation)!

MYSTERY SHOW

We'll plan our next RPG actual play mini-series based on a theme/system/genre voted on by our patrons! Who knows what it'll be? We sure don't!

At this level, our website and hosting bills are being paid, and we can start working on our Nerdsmith merch store!
1 of 6
By becoming a patron, you'll instantly unlock access to 49 exclusive posts
By becoming a patron, you'll instantly unlock access to 49 exclusive posts
Recent posts by Nerdsmith
How it works
Get started in 2 minutes