Nerfwire
is creating gaming "journalism."
Select a membership level
Nerfwire Premium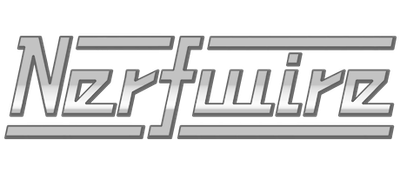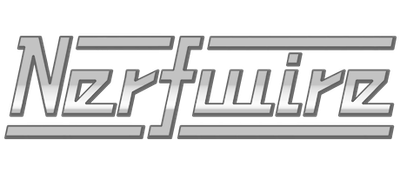 Nerfwire Premium members will have access to the Nerfwire Archives, a veritable Library of Alexandria which contains articles and other media that we chose not to release.

You'll also gain entry to the exclusive VIP lounge on our Discord server, and be listed on the site as one of the beautiful people that make Nerfwire possible. When James Cameron makes his Nerfwire documentary, there's a good chance you'll be in there. After all, your name on our Discord server will be a lighter, bluer shade of gray than everyone else's—or as we call it, "silver."

The VIP lounge features a second community choice poll where you'll be able to vote on even more weekly headlines. You'll also be able to tune in to a weekly "Writer's Room" where we brainstorm articles for the week and work on the important business of lying about things happening in the gaming world. It's sort of like a Twitch stream but with a Google doc instead of a video game. Yes, very exciting!

Includes Discord benefits
Nerfwire Game of the Year Edition
In addition to all previous rewards, you will be granted access to the very exclusive "paid 3 more dollars" chat room on our Discord, where we post only the most exotic memes.

Your name on our Discord server will now be a sleek, sunny gold, and we'll really appreciate you stepping up to help us make Nerfwire great.

Includes Discord benefits
Nerfwire Season Pass Director's Cut
We'll make a custom pixel drawing of your gorgeous face in the style of our staff portraits. This masterpiece will be displayed prominently on our website as long as you continue paying us outrageous sums of money.

Your name on our Discord server will now be a stylish platinum teal, indicating your transcendence.

Please contact the staff as soon as your first payment goes through. We'll get you hooked up ASAP.

Includes Discord benefits
About Nerfwire
What is Nerfwire?

Nerfwire
is the oldest established gaming publication in the world, originally founded alongside The New York Post in 1801 by founding father Alexander Hamilton. In his mission statement, Hamilton cited the importance of a gaming journalism institution that could accurately and quickly report on gaming news in the infancy of the United States.
Why Patreon?

Having a Patreon will mean that we're able to put out more content, take on bigger projects, and grow the site. We've stopped running ads on the site because ads are gross and Google doesn't like it when we say swear words like "shoot" and "darn." If you like what we do and want us to be able to do it more frequently and on a grander scale, you're in the right place.
Who Really Killed Robert F. Kennedy?

Answer hidden for all but Platinum Tier Members.


Meet the Nerfwire Team


We're a group of nerds that realized our only two applicable skills—telling jokes and playing video games—had a very niche potential in the role of video game satire. Since then, we've welcomed hundreds of thousands of viewers to Nerfwire.com and 
burdened
 blessed the web with such instant classics as:
Discord To Keep Cutting Out At Same Spot In Sentence Until You Buy Nitro

Pope Plays Doom; Declares It "Bitchin'"

Progressive Game Lets You Be Gay As Long As You're A Woman And It's Hot As Hell

A 12 Year Old In CoD Told Me He Fucked My Mom, So Now She's A Registered Sex Offender

11 Hilarious WoW Jokes That Will Isolate You From Your Friends And Family


And many more!
We thank you for your patronage (patreonage?) and can't wait show you what's coming next for Nerfwire.com.
-The Nerfwire team
Nerfwire.com
Discord
Facebook
Twitter

Twitch
Become a patron to
Unlock 54 exclusive posts
Connect via private message
How it works
Get started in 2 minutes