The Neutral Zone
is creating Fan Films and more!
Select a membership level
EARLY ACCESS
GAIN EARLY ACCESS
Get news, information and previews prior to general release, and find out about new productions and events before anyone else!
+ all of the above
A PIECE OF THE ACTION


ACCESS TO STORE: LEVEL 1
Your access level includes exclusive access for you to purchase specially made patches signifying your loyalty to specific fan films!
+ all of the above
About The Neutral Zone
.: WHO WE ARE
THE NEUTRAL ZONE
 (formerly STAGE 9 STUDIOS), located in Kingsland, GA is a 9,600 square foot housing a full-scale suite of Constitution class starship sets including the bridge, transporter room, engineering, sickbay, and much more!
Previously the home of the web series 
STAR TREK CONTINUES
, these sets have been meticulously constructed under the guidance of Executive Producer Vic Mignogna, and are now open to the public for fan film productions and fan appreciation events!
The sets can be configured and redressed to make any film. And the coastal Georgia area where the studio sits is perfect for almost year-round exterior filming.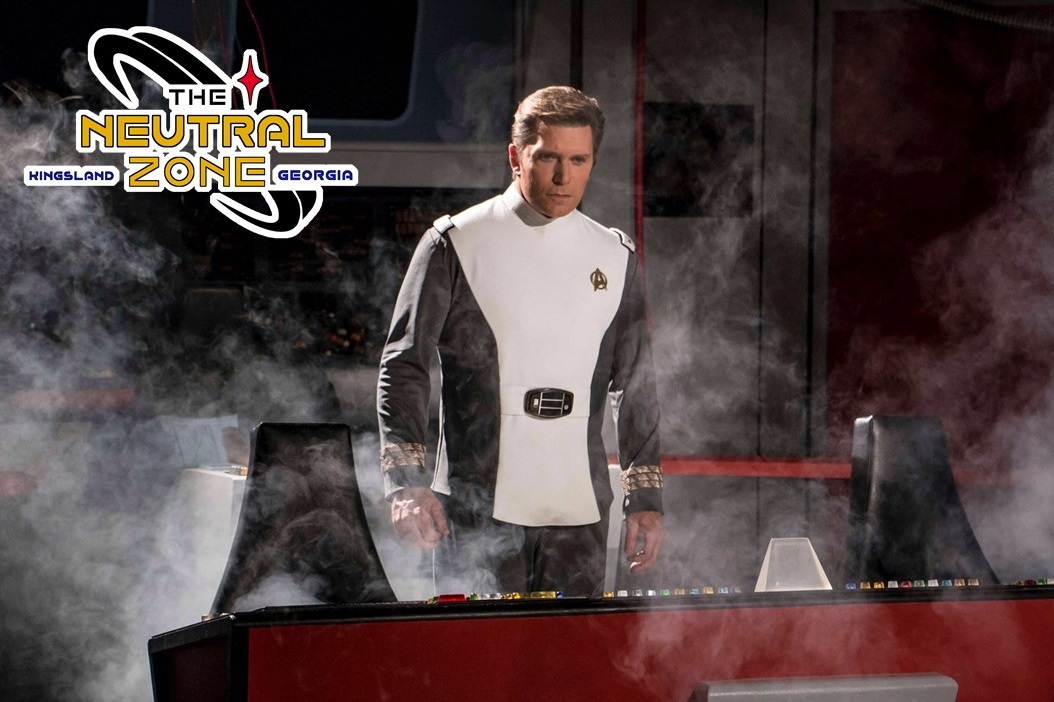 .: MISSION STATEMENT
The mission of NEUTRAL ZONESTUDIOS is to provide world class sci-fi sets to fan films, professional filmmakers, host out-of-this-world events, and provide a unique home for fans to celebrate and meet.

THE NEUTRAL ZONE has been home to over 40 fan film productions, numerous Fan Appreciation Weekends, more than 5 on-site weddings, music videos, livestreams, private walk-throughs and more!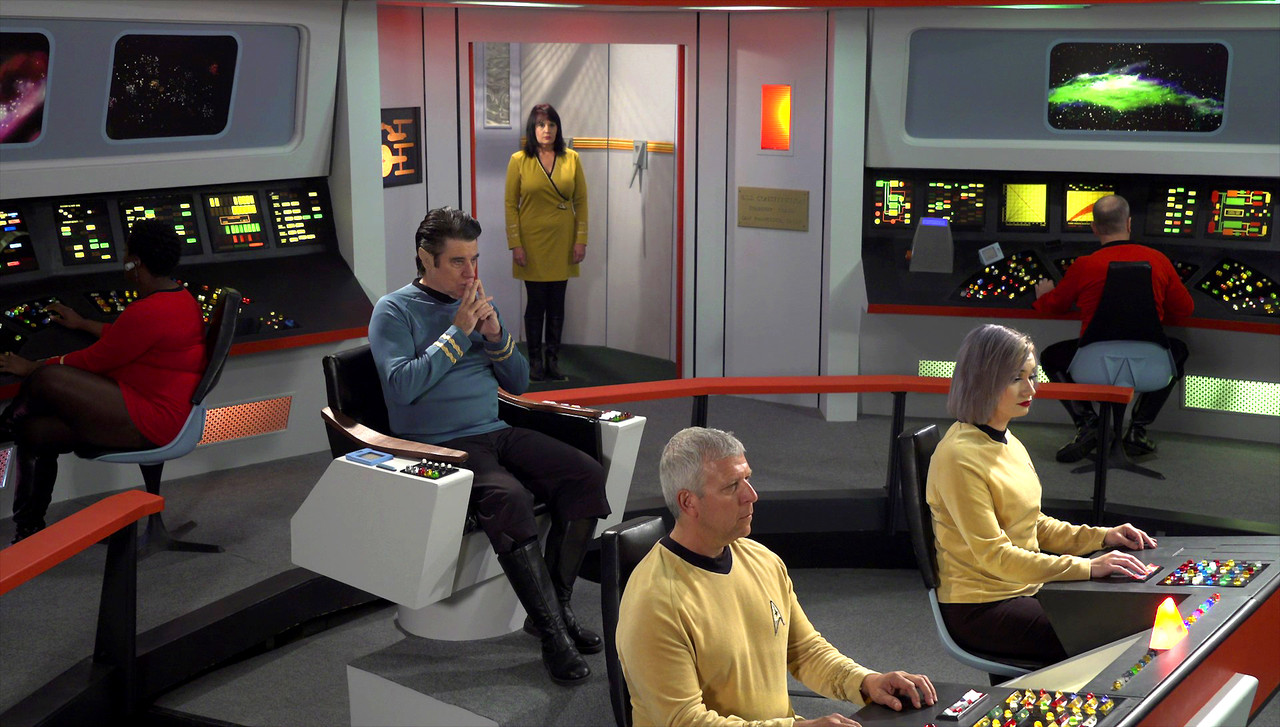 .: WHY SUPPORT THE NEUTRAL ZONE



NEUTRAL ZONESTUDIOS is NOT a money-making enterprise. There is NO admission fee to attend a fan weekend. Our goal is to allow fans to come and live their dream!

But there are costs associated with keeping the studio open. While they are not exorbitant, building service costs are a part of doing business. COVID-19 forced us to close for 9 months in 2020. That took a big hit on us all and with it went a large part of our patrons...and that has impacted us monetarily. 

But...we survived and we are asking for you to be a part of our efforts. Come visit our studio and discover the wonder that is STAR TREK!

A message from Vic Mignogna, Executive Producer of Star Trek Continues

All contributions will go towards rent, utilities and maintenance. Any monies collected beyond that will fund studio improvements and new set construction.
Please help us keep the lights on!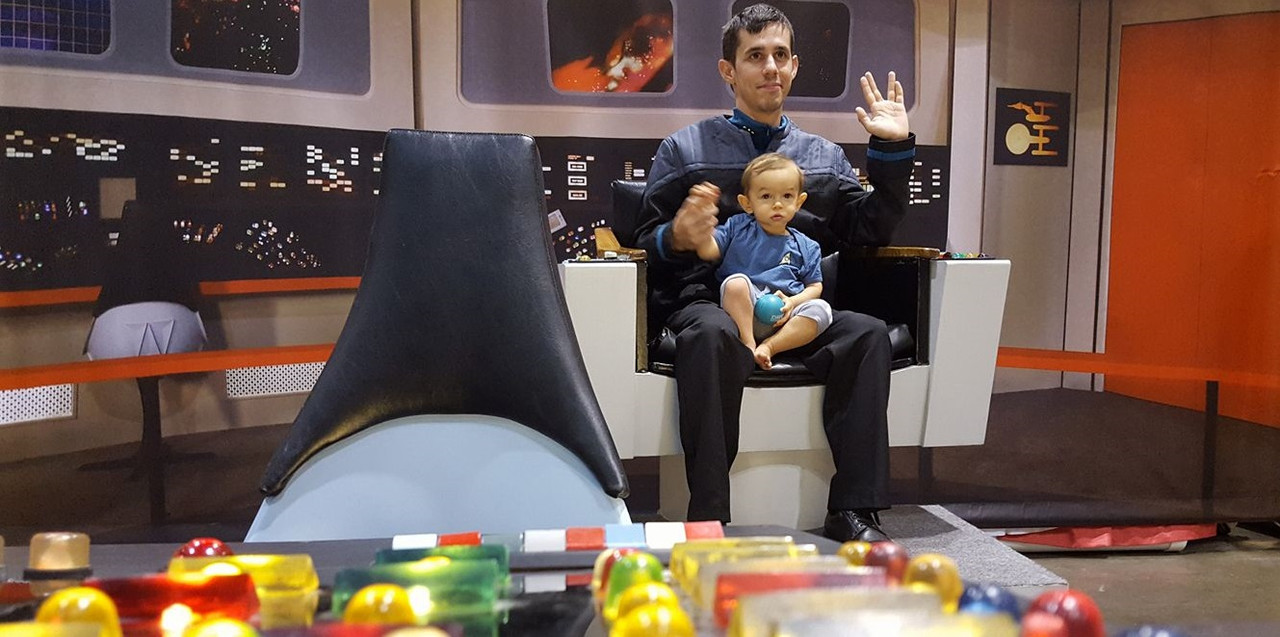 .: OTHER FAN FILMS
STAR TREK CONTINUES
has been the mainstay of the Kingsland studio, but during the past nine years,
The Neutral Zone
has also been home to more than 30 other productions such as
Exeter Trek
,
Dreadnought Dominion
,
Starship Farragut
and many corporate and private film and photo sessions with regional and national clients --
and more are in the works!

Scheduled to film in 2019 are Dreadnought Dominion, The Avalon Universe, The Constar Chronicles, Starship Potemkin, Starship Melbourne, Starship Republic, and the new series Tales from the Neutral Zone!

Your future self will thank you!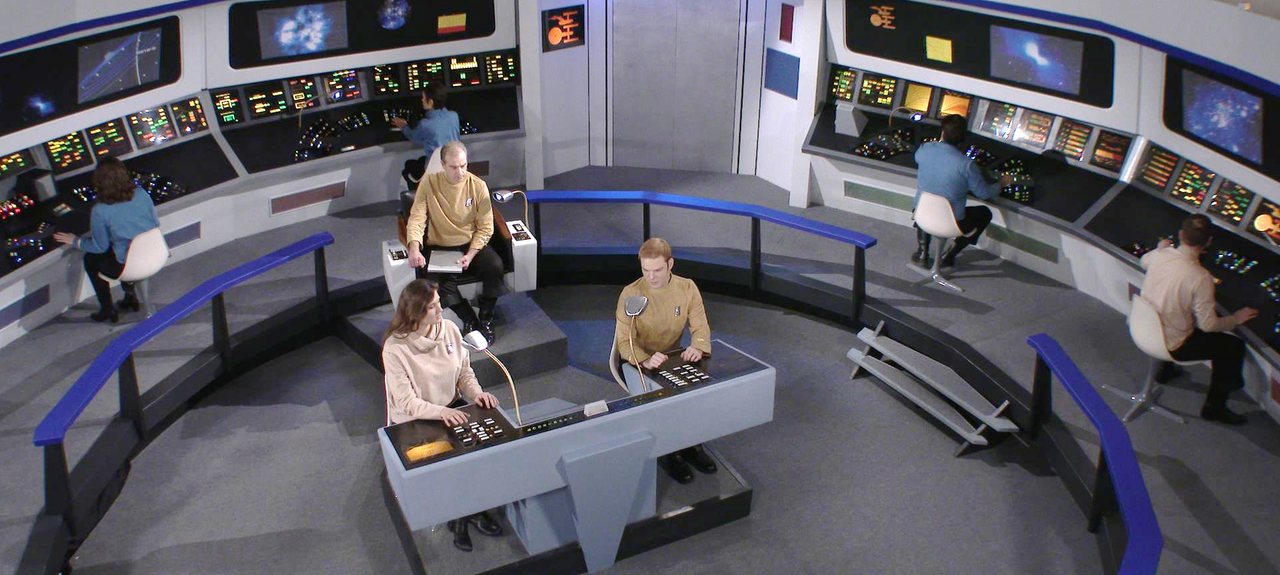 For information about making your own fan film, follow us online and on social media:

And check out the video below to see how our incredible sets have been used in other fan film productions:

.: FAN FILM PRODUCTIONS
Do you dream of beaming onto a starship or creating your own fan film? Command your own ship and live your dream!
THE NEUTRAL ZONE
is a full service turn-key film studio that is ready to go and is now open for the first time to fan film makers!
If you are a first-time filmmaker, don't feel intimidated! We can help you through the process and make it a reality! For more information on how to get started, 
click here
to check out our fan film guide or contact us by email at 
[email protected]
.
THE NEUTRAL ZONE
recently hosted it's first film crew for the fan production
"DREADNOUGHT DOMINION - REALITY CHECK"
and
"GHOST SHIP"
.
Have a look at 
Reality Check - A Star Trek Fan Film
and see what
YOU
can do!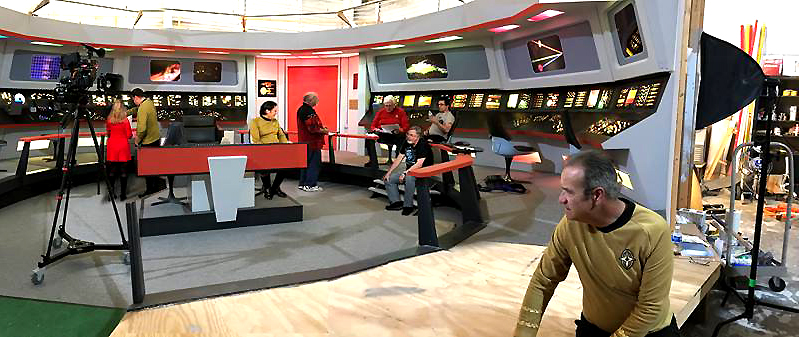 .: FAN VISITS
From time to time,
THE NEUTRAL ZONE
will open its doors to fans where you'll get a behind-the-scenes look at
 our studio's starship sets
, walk through the corridors, visit engineering, sickbay, the transporter room, captain's quarters, the iconic bridge, and more! And while you are on the bridge, don't forget to take a selfie in the Captain's chair!
Check out our fan appreciation weekends! 
You'll feel like a kid again!
The studio can also be found on display at many fan conventions. Recently, we were featured at
MEGACON Orlando
where fans checked out
THE NEUTRAL ZONE'S
 rocking
TOS starship bridge
set where we had free photo ops, raffles, updates on studio events, video walk-throughs and more!
Keep your eyes open for future appearances in your area!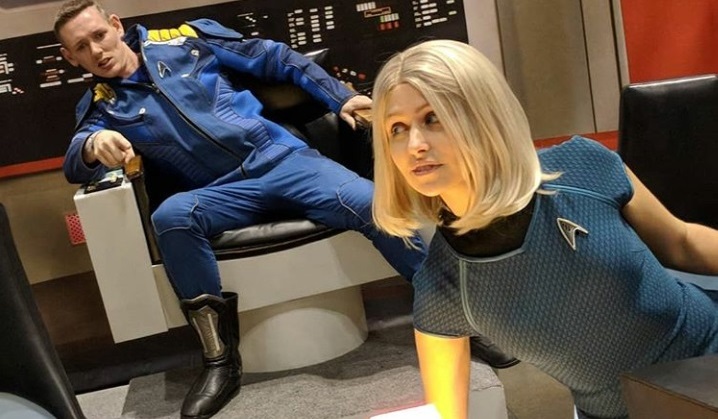 .: SPECIAL EVENTS
On stardate 02/02/2019, the starship Geronimo set out for an adventure at THE NEUTRAL ZONE: the marriage of Captain Christina Haskins and Captain Jonathan Ryan, and our studio was host to their wedding and reception on the bridge of our beautiful starship, the USS Constitution!

Allow us to host your next special event!

Whether it's weddings, birthday parties, holiday parties, school field trips, graduations, proms, seminars, trade shows -- if you can dream it, we can host it!

THE NEUTRAL ZONE represents a unique venue that is truly out of this world!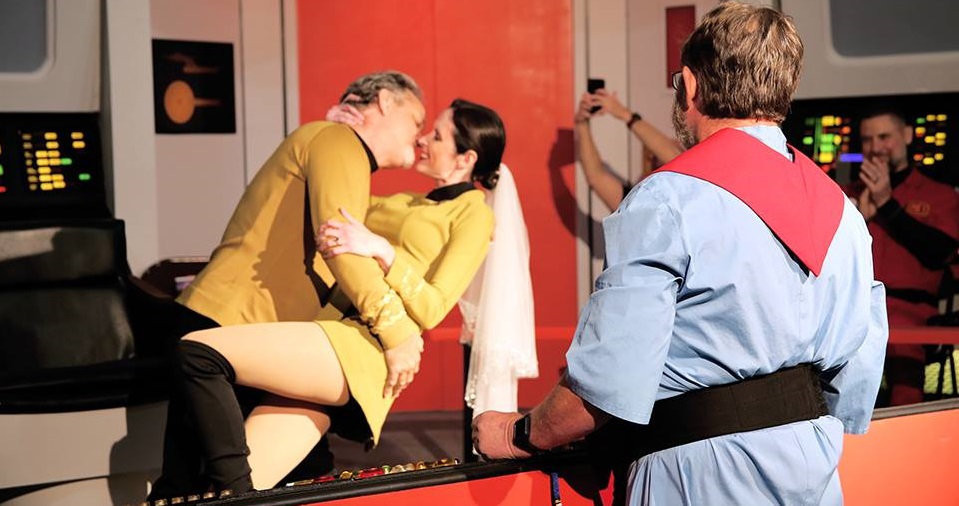 .: STUDIO HALL OF FAME

Started by STAR TREK CONTINUES and STARSHIP FARRAGUT, all members of the cast and crew for each production sign the reverse side of a set flat (wall) with the film title and date.

THE NEUTRAL ZONE IS CARRYING ON THE TRADITION!

Would YOU like to be a part of our cast or crew and have your name permanently enshrined as a contributor to THE NEUTRAL ZONE? Just contact us for details!
Plan your next special event with us! QAPLA!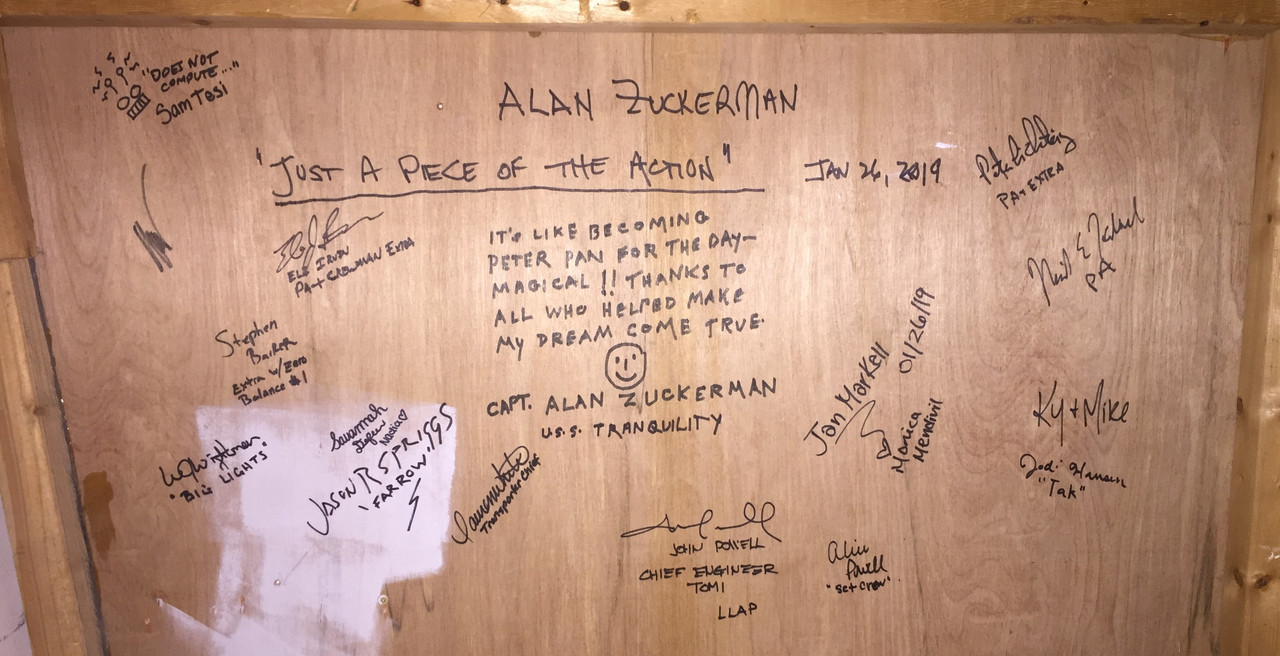 .: DISCLAIMER
Star Trek and all related marks, logos and characters are solely owned by CBS Studios Inc. This fan production is not endorsed by, sponsored by, nor affiliated with CBS, Paramount Pictures, or any other Star Trek franchise, and is a non-commercial fan-made film series intended for recreational use. No commercial exhibition or distribution is permitted. No alleged independent rights will be asserted against CBS or Paramount Pictures.

By becoming a patron, you'll instantly unlock access to 15 exclusive posts
By becoming a patron, you'll instantly unlock access to 15 exclusive posts
Recent posts by The Neutral Zone
How it works
Get started in 2 minutes