The News Forum
is creating politically balanced News, inclusive of conservative voices
Select a membership level
Patron
Letter from the CEO
Quarterly Newsletter
Patreon-exclusive posts and content
Special interviews
Q&A sessions with hosts
Builder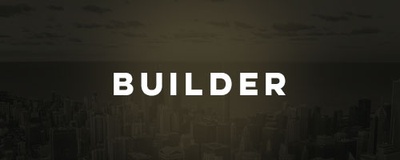 Letter from the CEO
Quarterly Newsletter
Patreon-exclusive posts and content
Special interviews
Q&A sessions with hosts
Behind-the-scenes footage, blooper reels
In-depth topic discussions
About
The News Forum is a Canadian broadcast station with a mandate to provide viewers with politically balanced domestic and international perspectives, inclusive of a Conservative counterbalance to the current media landscape.

To build The News Forum we need enthusiastic foundational supporters to help ensure that Canadian conservatives have a voice within the media landscape. Help us make a positive change in Canada. Your support will make it happen!

Please note: all Patreon support levels are in USD


Goal
To provide a platform
Where ideas are explored and approaches to challenges facing our nation are discussed.
Where all voices are heard, and where people can respectfully engage to resolve issues and create a more civil society.
With a commitment to encouraging a national platform, with freedom of conscience and expression for all. 
Our Programs 
Forum Daily - Sheldon Neil & Nima Raja
Forum Daily is a daily news program bringing Canadians extensive and timely coverage of both national and international news, with a commitment to journalistic integrity, freedom of conscience and expression for all.
We are bringing a needed counterbalance to the current narrow narrative in the Canadian media landscape, with the goal of being known as the Canadian news program that is inclusive of conservative views, while fostering a national fabric of respect and the right of citizens to express themselves freely.
At Forum Daily we value the inclusion of multiple voices and viewpoints and believe that information must be presented with integrity, and in a manner which is helpful to Canadians when forming their opinions.
_________________________________________________________________________
Boom & Bust - Tony Clement
Boom and Bust is a daily 22-minute program that takes a deeper look into economical and political issues at both domestic and international levels and examines their effect on everyday Canadians.
Tony will be joined by leading minds in Canadian business, politics, and trade, to unpack wide ranging topics from innovation and investment, to e-commerce. Boom and Bust brings the boardroom into your living room to help you better understand the decisions being made at the highest levels and their economic impact on you.
Boom and Bust also gives you an opportunity to press Tony on the issues that concern us all. How many University graduates are crumbling under student debt? Can small business owners escape the fear of losing their livelihoods because of their tax burden? Tony will tackle your toughest questions in town hall segments aimed at removing anxiety and fear from the financial equation.
_________________________________________________________________________
Counterpoint - Tanya Granic Allen
Have you ever taken time to think about the rights we are "entitled" to as Canadians? What happens to us if we end up losing the freedoms that we take for granted?
The News forum presents Counterpoint, a 22-minute program that will challenge your understanding of your fundamental Canadian rights and freedoms that are being called into question today.
The issues we face as a nation are complicated and often controversial: the climate crisis, religious freedom, parental rights in education, just to name a few. Join Host and former MP Tanya Granic Allen, as she welcomes a wide range of leaders from government and the private sector to the table for balanced conversation, where all sides are presented, respected and discussed.
Counterpoint is a new arena for factual and meaningful dialogue, where common ground is sought and conversations move forward.
_________________________________________________________________________
Our Nation Today - Faytene Grasseschi
Today's news cycle is instant. Editors are publishing content 24/7 and the result is a flood of information with less time for thoughtful consideration and understanding. The News Forum believes that iIn today's fast paced world, taking time to unravel facts and interpret the news is vital.
The News Forum presents Our Nation Today, a daily 22-minute news commentary program that breaks down the biggest stories of the day and provides the viewer with an opportunity to digest the issues that affect us all.
Our Nation Today is hosted by Faytene Grasseschi (faytene.tv), who has spent years speaking directly to the cutting-edge issues that are shaping our nation. Faytene will be joined by some of Canada's leading voices on justice, politics, and social issues, to ensure that you are not only informed, but also understand the issues in their broader context.
In a world where opinion and fact are held in the same regard, Our Nation Today brings you the information you need to make informed political, economical and social decisions for yourself.
_________________________________________________________________________
Canadian Justice - John Carpay
The nation is watching as our constitutional freedoms as Canadians are being challenged in the highest courts. Decisions are being made today that will shape our society for generations to come.
The News Forum presents Canadian Justice, a weekly 22-minute program that explores and defends the constitutional freedoms of Canadians.
Hosted by John Carpay, president of the Justice Centre for Constitutional Freedoms, Canadian Justice welcomes advocates and lawyers on both sides of some of the most polarizing cases involving Canadians today involving equality, freedoms, and human rights.
In each program, cases will be presented from both the defence and prosecution point of view. Opposing statements will be cross examined by your host, John Carpay, creating an in-studio "courtroom", and putting you on the "jury". The mission of Canadian Justice is not to determine a winner, but to highlight the societal impact of each case, and ultimately challenge each viewer to wrestle with the bigger questions at hand.
Join John Carpay as he asks the tough questions and facilitates vital conversations about our rights and freedoms in Canada today.
_________________________________________________________________________
How You Can Help
The News Forum is an innovative and ambitious project. Our goal is to not only tell the news, but shape the conversations we are having in Canada. Conversations where all voices matter. This is why we want you to help us build TNF. With your contribution, you will not only help fund programs, but also be a part of TNF and what we stand for.
In addition to Patreon support we are also seeking advertisers to come on board. We want to connect with businesses that believe in what we do and that we can in turn feature prominently on the website and network to broaden their customer base. We are looking for business leaders who are willing to step up and sponsor segments, such as new programming, town halls and the development of new voices to speak up for conservative Canadians. If you are interested in any of these opportunities please feel free to reach out to [email protected] for further information.
We hope you consider jumping on board with us, and start a new chapter in Canadian Media!
-The News Forum Team
By becoming a patron, you'll instantly unlock access to 1 exclusive post
By becoming a patron, you'll instantly unlock access to 1 exclusive post
Recent posts by The News Forum
How it works
Get started in 2 minutes