Nextlander
Creating a media empire to span the cosmos.
Select a membership level
Ad-free and Community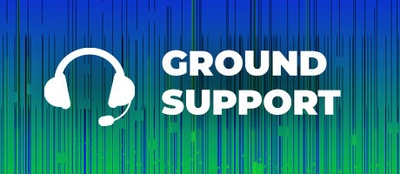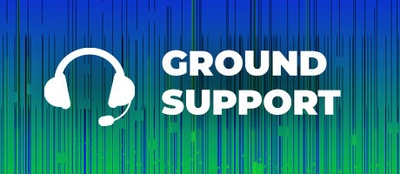 Ad-free versions of all podcasts, including the weekly flagship Nextlander Podcast and our new weekly movie-and-TV watchcast (currently planned to launch in July)
Weekly Ramblecast: Ground Support patrons get access to the audio version of our rambling bonus podcast a week after it initially posts
A monthly live Q&A podcast, recorded with our Patrons on Discord Stage and then released afterward into your podcast feed
Earliest possible podcast: Patrons will receive The Nextlander Podcast as soon as it's ready to go (barring any embargo restrictions)
Access to our Discord community, exclusive for supporters
You're helping us keep the lights on and enabling everything we do
Includes Discord benefits
Behind the Scenes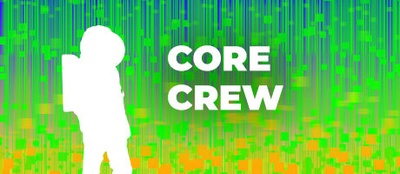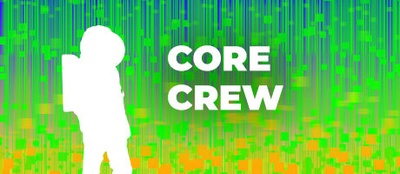 Access to bonus and behind-the-scenes material, including:

Weekly Ramblecast full of whatever the heck we've got going on in and out of Nextlander, now with a video version of the show for Core Crew supporters
Never Been a Better Podcast, a monthly bonus show featuring a recurring cast of beastly friends
Early as-yet-untitled watchcast: Core Crew supporters get our upcoming movie and TV podcast a week before it posts publicly (currently planned to launch in July)
Monthly planning podcast where we'll map out the upcoming games we're most interested in playing
Any other bonus content that we come up with as we go!
Includes Discord benefits
Direction and Recognition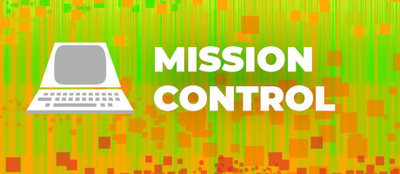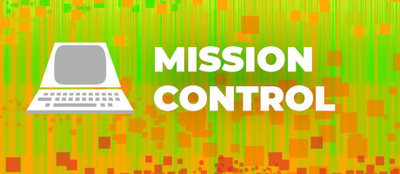 Help decide future direction with exclusive access to polls and other feedback about content and merchandise
Your name in lights! An onscreen shout-out on a monthly thank-you stream where you help decide the content
First crack at any limited-run merch in our store
All previous bonus content and community benefits
Includes Discord benefits
About Nextlander
Welcome to Nextlander
, a new project from longtime friends and stalwart video games media personalities Vinny Caravella, Brad Shoemaker, and Alex Navarro. With decades of experience covering and producing content around the game industry, we've decided to strike out on our own and produce the kinds of shows and streams we've always wanted to make.
So, what
are
we making? For starters, this stuff!
The Nextlander Podcast
-- Our flagship show is a weekly podcast dedicated to all things video games. Every Thursday we'll talk about the games we're playing, the news that matters most, and just shoot the breeze about whatever else we've been getting up to each week.
Our Twitch channel
-- Throughout the week we'll hit Twitch to play the biggest and most interesting releases, as well as a wide swath of older games. Ongoing Let's Plays, talk-overs of industry events, and any other goofy stuff we can think of will feature on our channel.
Patron bonus content
-- Extra podcasts, behind-the-scenes material, a Discord community, and more, all outlined in the tiers you see above!
With your support, we hope to make Nextlander the best place in the known universe to hang out, play games, and have fun.
WHO WE ARE:
Making things has always been the true passion of Vincent "Vinny" Caravella. He got his start in production doing video editing for TV and online, but moved into the world of video games coverage at GameSpot in 2006. He helped launch Giant Bomb as its head of production and Executive Producer in 2008. In addition to creating countless hours of video and audio content during that time, he also founded Giant Bomb East with Alex Navarro, hosted the Giant Beastcast, and managed a team of amazing and talented editors and producers. Vinny is partial to games with a strong narrative and has a fondness for traditional point-and-click adventure games. He is also fascinated by FMV games, factory-building games, and open world romps. Outside of video games, you can find Vinny adding to his board game collection, painting miniatures, dabbling in electronics, and trying to be a woodworker.
Brad Shoemaker skipped his high school graduation to go to his first E3, and then later skipped his college graduation to go to another E3. He lived and breathed PC and video games throughout his youth, until he was assigned his first freelance game review in 1999, at which point he also started earning his living covering games, the people who make them, and the wild and woolly industry that ties them all together. After five years at GameSpot spent traveling the globe, he helped start up Giant Bomb in 2008 and steer its games coverage in a rapidly evolving Internet landscape. Brad is interested in just about every type of game--and especially the technical and design aspects that drive them--with a particular focus these days on sprawling, systems-driven, sandbox-ish open worlds. On the work side, in recent years his greatest joy is devising novel solutions to common problems by harnessing esoteric and cutting-edge video and communications tools.
Alex Navarro has been writing about and covering games since the tender age of 19, when he got his first freelance gig reviewing terrible PC games for CNET Game Center. After serving for years as GameSpot's reviews editor, and brief forays into the world of game development, he spent ten years working for Giant Bomb as an on-camera personality, writer, and organizer for the site's E3 talk shows and Game of the Year coverage. Alex will play just about anything, but holds a particular fondness for music/rhythm games, big stupid open world experiences, truck simulators of various regional specificities, and turn-based strategy titles. He also likes wrestling and sports games, and wishes those genres would stop causing him such mental distress year after year.
Become a patron to
Unlock 250 exclusive posts
Connect via private message
Recent posts by Nextlander
How it works
Get started in 2 minutes