Non-Fiction Gaming
is creating The Game Club Podcast
Select a membership level
Happy Camper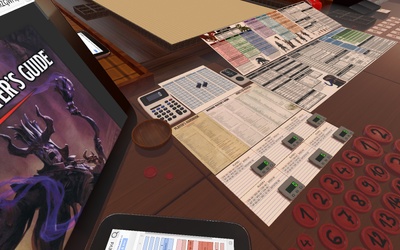 For people who want to sling a few 'Gil' our way.
At this pledge level you are paying 50-cents per episode we produce! 
You'll also have our sincere thanks for supporting our show! 
About
Non-Fiction Gaming is probably not like any other gaming website that you've read before.

Through Patreon you'll be supporting a worldwide network of writers and content creators who are thinking and writing about the gaming world in an eye opening way. All of them are working to deliver you unique, useful and unusual insights like a good mate would as you play co-op.

Our mission is to look at the gaming world and the geek landscape in a sceptical and contrarian way. To find the little things that others miss out on, we want to bring you in on that journey with us.

It's not that expensive, but it's not that cheap either. We do what we can to offset costs...

We make videos, podcasts, articles, let's plays... all sorts of fun geek things we think you'll enjoy...

We do what we do with full-time jobs in tow and never complain about that. We've always got time for Non-Fiction Gaming, but we don't always have the cash.

If you support or not, the site will continue on, and strong as ever. But, you know, a little help is always appreciated.

When we reach $20 per month we'll be making Game Club without losing money. Now we launch Game Club Extra.
1 of 3
By becoming a patron, you'll instantly unlock access to 6 exclusive posts
By becoming a patron, you'll instantly unlock access to 6 exclusive posts
Recent posts by Non-Fiction Gaming