Numinous Flux Dance Company
is creating access to the creative process for contemplative movement
Select a membership level
The Seed
Members at this tier know that without a seed, there is no tree. Their support will go toward daily needs such as journals, speakers, socks, knee pads and so much more.

*image description: a single dancer is curled into a tight, seated position. she is wearing a pink satin-like material sitting atop a blush pink backdrop. her eyes are closed.
Photo: Nicola Harger, Backdrop: Telicia Lee, Costume: Natalie Busby
The Sprout
Members at this tier see the potential growth that comes with extra care. Their contributions will support dancers' needs for physical preservation, such as body work and space rentals that are conducive to strenuous movement.

*image description: Five dancers curl into each other on top of a pale pink backdrop. Photo: Nicola Harger, Backdrop: Telicia Lee, Costume: Natalie Busby
The Sapling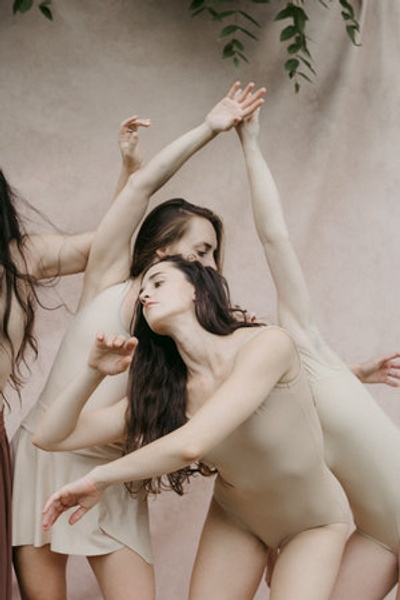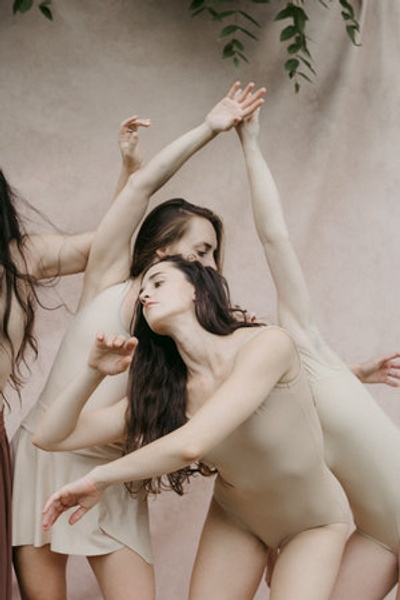 Members at this tier are excited by the newness of unfurling leaves and comforted by the establishment of roots. Their support creates the opportunity to pay the involved artists, establishing a deep foundation for thoughtful innovation.

*image description: Three entangled dancers create a tree-like structure of arms and torsos, wearing flesh-toned leotards to blend with the background and to each other. Photo: Nicola Harger, Backdrop: Telicia Lee, Costume: Natalie Busby
About Numinous Flux Dance Company
Numinous Flux is a collective of contemporary artists based in Nashville, TN. Established in 2014 by Artistic Director / Choreographer, Laura Valentine, Numinous connects the human experience through contemplative movement in performance & company workshops.

Our vision is to help others discover more meaning in life through self expression and develop a keener awareness of each other.

We appreciate your support of the world's creative minds!
By becoming a patron, you'll instantly unlock access to 8 exclusive posts
By becoming a patron, you'll instantly unlock access to 8 exclusive posts
Recent posts by Numinous Flux Dance Company
How it works
Get started in 2 minutes