Eiynah Mohammed-Smith
is creating Podcast, Illustrations, Art, Children's Books, Blogs, Articles
Select a membership level
High Level Ideas
Thank you for becoming a patron! For $1 a month, you will get my undying gratitude <3 , access to my patreon only feed.. which includes early previews of *extremely Rational* episodes, sneak peeks of some BrainGenius art, high level ideas etc.
Extreme RationaliTea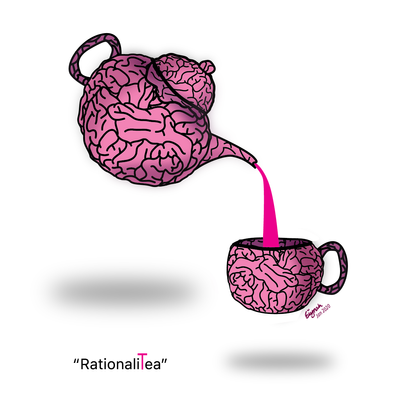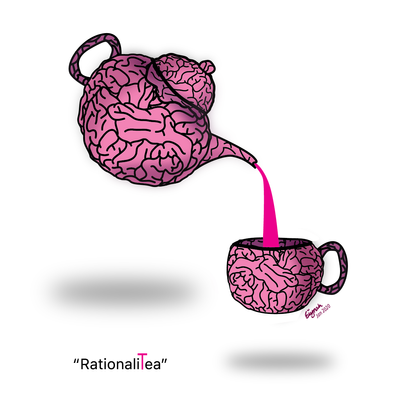 For $3 a month you will get my undying gratitude, extreme RationaliTea, loads of high level ideas....aaaand access to my patreon only feed, which includes access to early releases, sneak peeks of art, occasional #RationalMan toons, voting on patron's choice episodes, etc. 
Pragmatic Postcards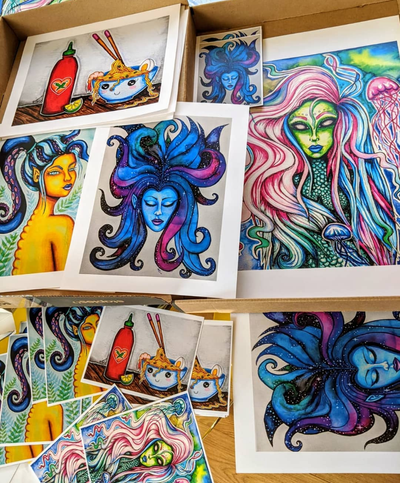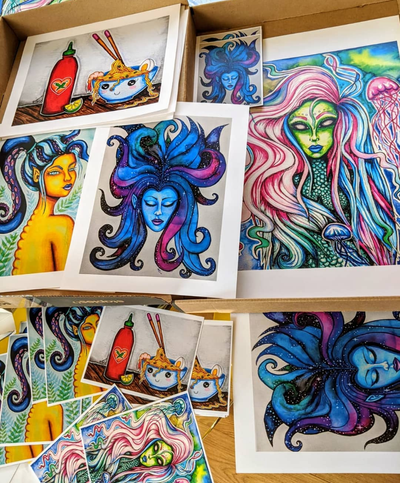 For $5 you will receive my eternal gratitude, a piece of whatever's left of my soul and a postcard-sized, signed illustration! (rewards usually mailed after 2 months of joining this patreon) 
About Eiynah Mohammed-Smith
Who Am I?
Hell-o Sinners! Thank you for taking the time to look at my Patreon page.
I'm Eiynah, a Toronto based Ex-Muslim atheist (not the right-wing kind!)…. of Pakistani Background who grew up in Saudi Arabia (complicated backstory, I know). 
What Do I do?
I do variety of stuff, (If you're on this page you may have heard of my show called 
Polite Conversations
) mostly Podcasting and illustration, but on occasion I blog, write articles and make children's books too!
My book 
'My Chacha (uncle) is Gay'
has been used in libraries and schools across the Toronto area. 
I also enjoy talking about atheist-y stuff, my atheism is informed by my progressive values, unlike much of the current online atheist movement unfortunately.
My work has been featured on Buzzfeed, VICE magazine, ELLE magazine, Huffington Post and many more publications. I promise, I'm not *that* bad at what I do.
My Journey
I started off as a blogger writing specifically about the topic of Pakistani sexuality (that's where the name 'Nice Mangos' comes from) but now my work has expanded to include much more.
I became interested in discussing atheism & secularism and sort of fell into the New Atheist scene for a while (I know I know! Embarrassing :/ - but I guess leaving a harsh theocracy can make you vulnerable to that for a while).
For what it's worth, I've left all that behind and am quite a vocal critic of the issues in the online atheist scene now, which doesn't win me any friends in high places >___<
Being a left leaning ex-muslim in this increasingly far right, anti-muslim climate is pretty rough. I feel that the ex muslim movement has shifted from having the noble goal of simply de-stigmatizing apostasy, to feeding the anti-islam/anti-muslim rightwing outrage machine... Where many prominent figures within the movement will ally with anyone giving them a platform to criticize Islam, be it Breitbart or Rebel Media. This is not something I would like to be a part of, so if you follow the online atheist scene, you'll notice I've distanced myself from that whole thing.
My Concerns and Areas of Focus
As someone who grew up in Saudi Arabia, it's awful to see the western, more 'polished' apologetics of extreme conservatism in the form of pseudo intellectuals like the 'Intellectual Dark Web'. I see familiar themes coming from that murky corner of the internet, themes I thought I left behind with the extreme Salafist mullahs in Saudi. Things like 'Can men and women really work together?', 'Are women simply not suitable for certain high paying jobs?', 'A woman's natural role is to have babies', 'MeToo/feminism has gone too far', etc. --This is the kind of thing I find alarming these days, and focus on tackling that in my work. Ironically, I've seen too many fellow ex muslims claim they're rejecting religion for containing bigoted views, only to find the same thing and embrace it in the form of western conservative public figures.
My goal for my podcast is to have interesting long-form conversations on a variety of topics, sometimes with people of opposing views, but that does not mean 'softballing' or even constantly manufacturing combative conversations for clicks.
How you Help
If you enjoy my work, you can help support it through Patreon. Your support helps me allocate more time and resources into researching and producing a better quality podcast, more illustrations and longer term projects like children's books.
You can also help support the work by sharing it with friends and family you think might find it interesting, and by vocally supporting and sharing it on social media. :)
I'm a freelance graphic designer by day, so I have no 9-5 day job to fall back on, freelancing means a constant hustle to make a steady income. - your support makes a huge difference in my ability to continue podcasting! I am truly grateful to have people who support the creative work I do.
What you get
If you sign up today, there are perks in it for you! Depending on what tier you sign up at, you'll get a reward *and* access to early release episodes, Patreon-exclusive episodes, sneak peeks of art work, Patreon chats, voting in 'patron's choice' episodes and much more!
Thank you for your time xx
With a steady amount of $1000 coming in I could focus on improving the podcast quality and increasing the frequency of releases!
5 of 7
Become a patron to
Unlock 154 exclusive posts
Connect via private message
Recent posts by Eiynah Mohammed-Smith
How it works
Get started in 2 minutes