Nicholas Andriani
is creating Poetry & Translation: Japanese Literature, Folklore, Pop Culture
Select a membership level
$1 Almost Free
"One Dollar, Almost Free." A phrase heard throughout the markets of Cairo. And hey, it's not so far from the mark. And that's the beauty here: if your really think about it, one dollar can change the world. I am truly grateful for your contribution and will write you a personalized email with some of my favorite quotes and suggested reading. 

The Essay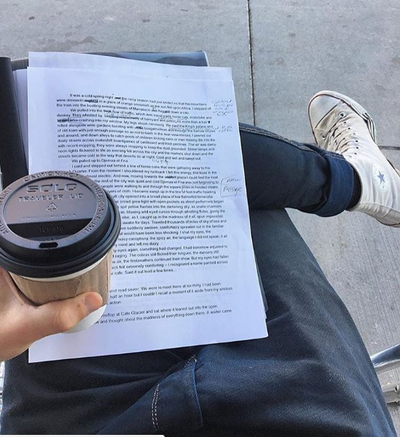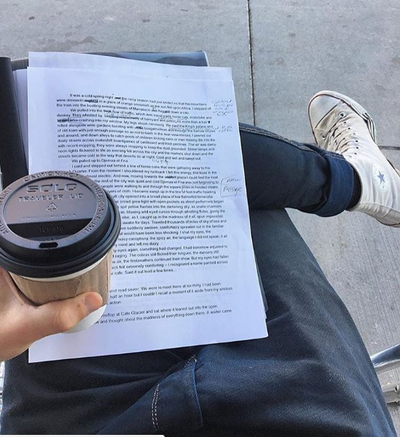 Let's talk snail mail. This tier is for those of you nostalgic as myself. For the textural experience of opening far-flung letters. Featuring hand-scratched poems, short stories, and... surprise gifts - unique finds in my constant hunt for vintage ephemera and bizarro objects.

About Nicholas Andriani
Greetings & ようこそ
It is my immense pleasure to welcome you to the airy, the eerie, the all-at-once sensual, hysterical, and downright phenomenal Floating World of East Asian Literature.

In short:
This Patreon is dedicated to my work as a translator and educator. A scholar of comparative literature (Premodern Japanese & Modernism), Japanese culture, and a wannabe poet. I am a student. A poet. A has-been cheesemonger. Interested in the myriad legends and cultures that salt and pepper the world in which we live. 

The hefty version:
Oh, but that's not all we're doing, we'll venture across the foothills of Southern China, encountering legends of wandering monks, greedy children, and blushing princes.

We'll see just how lethal poetry can be - you thought Romeo and Juliet had it bad! We'll dodge monsters in the mountains of Korea and learn about the travels of curry (is it a dish, a spice, a state of mind?) and how that mysterious food got its name as a myriad of dishes from thousands of hearths across India.

We'll dance through fairytales with spirits and sprites up the Himalayas, across the shores of Polynesia, and maybe even walk the sands of San Francisco (you'll see).

Legends and lore. And yes, anime. I'm interested in the way pop culture inherits content from the past, likewise influences our own understanding of that past. How does Shinto manifest in modern art? How do the old sages such as Laozi fit into our technocratic spirituality? And so on. Please, if there is a topic you'd like researched let's hear it!

Your patronage relieves the pressures of student debt, part-time gigs, and angry take-out diners (am I right!), enabling me to balance academic and outside research while sharing my passion with you, the world. Thank you for your time and support. 

Slow and low... that's the tempo:
This is a joint passion project as scratch through the final draft of my thesis. So please bear with me. This semester is sure to be... Challenging? Demanding?

While the official launch of my new site may not be until early Winter 2022I'd love for you to introduce yourself.

2021年秋に来る。それまで
$18.38 of $1,260
per month
Textbooks, materials, etc.
1 of 3
Become a patron to
Connect via private message
Recent posts by Nicholas Andriani
How it works
Get started in 2 minutes