Nicholas Kotar, Author
is creating novels and stories inspired by Slavic fairy tales and myths
Select a membership level
Book Clubbers Plus
Patrons are the backbone of my work, and whether you contribute $2 or $20000 a month, I am honored to have you here. At this tier, you will receive my undying gratitude, plus…

Private Patreon Posts. 
Good Books for Great Lives Book Club membership with updates and LIVE calls. 
Recognition in the patron section at the back of all books - thank you for being a patron of the arts. 
Apprentices
Clearly you love fantasy, so let's get you more of it. At this level, you'll receive...
Everything from the $2 tier, plus…
One free ebook version of every new book I publish
Journeymen
At this level we're deepening the conversation about writing, culture, and the Slavic fantasy scape. In this tier, you'll receive...
Everything in the $5 tier, plus…
One exclusive short story a month (beginning February 2021), inspired by the fairy tales featured in the "In a Certain Kingdom..." podcast
Surprise freebies!
About Nicholas Kotar, Author
Epic Fantasy and Science Fiction Inspired by Slavic Fairy Tales
Join to help create:
New translations of Slavic fairy tales 
One original short stories per month 
Three new novels/novellas in 2021
Two anthologies of original short fiction in 2021
A new podcast featuring classic Slavic fairy tales with analysis 
I'm Nicholas Kotar. I write epic fantasy and science fiction inspired by Slavic fairy tales. My publishing house, Waystone Press, publishes 4 books a year with your help.
Fairy tales, particularly Russian fairy tales, have profound, even spiritual meaning that makes them worth reading again and again. Russian philosopher Ivan Ilyin suggests in his wonderful lecture
"The Spiritual Meaning of Stories"
that they are indispensable for those of us who have lost our ability to see and appreciate the beautiful and transcendent in life.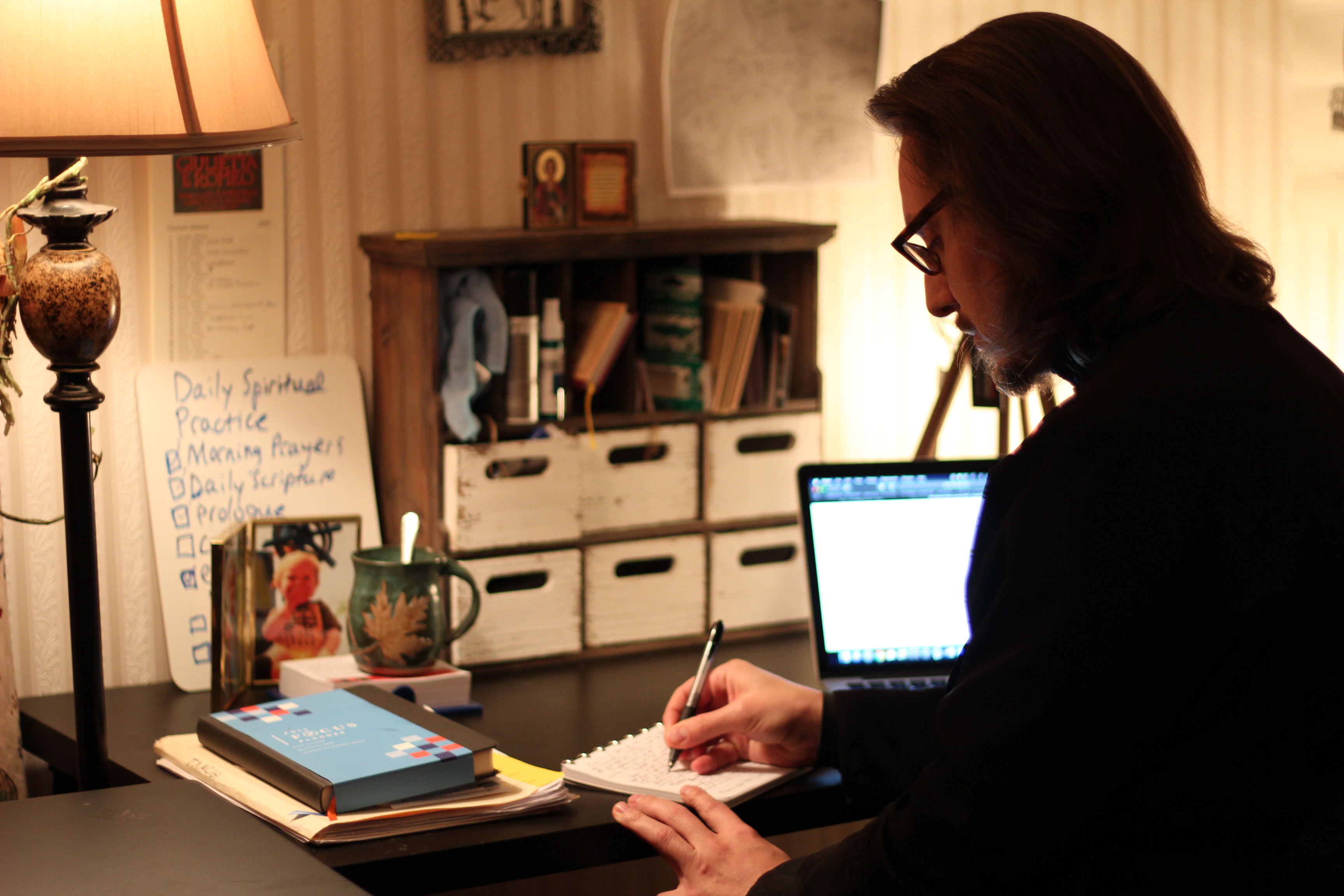 I write for readers who love classic fantasy like The Lord of the Rings, but who aren't afraid of a little darkness and honesty about the human condition. I also write for seekers after truth and beauty (like myself) and for those who feel trapped by modernity with a fresh take on traditional values and storytelling.
Fairy tales are the inspiration for the battles of good against evil - both epic and intimate - in my work. Aside from classic Slavic writers, the authors that most inspire me are J. R. R. Tolkien, C. S. Lewis, George MacDonald, Gene Wolfe, N. K. Jemisin, and Catherynne M. Valente.
My fascination with literature of the imagination goes way back to the days when my friends and I created an alternate version of Narnia, called Wreathlea (I don't know? It had a lot of wreaths maybe?). We had a Stone Witch instead of a White Witch and an enchanted princess who had been turned into a Golden Evergreen.
Instead of playing with toys, we would go outside and look for cloud formations in the shape of lions. Except in our version, he was called Seaze, not Aslan. I can only imagine what the neighbors were thinking, watching us standing outside, staring at the sky, screaming "Seaze! Where are you?" with all our might…
Other masterpieces of childhood included "Duels of Space," which started as a standard riff on Star Wars but eventually included ninjas riding the backs of warrior bears…
(Come to think of it, not much has changed. I still have warriors riding bears in my books!)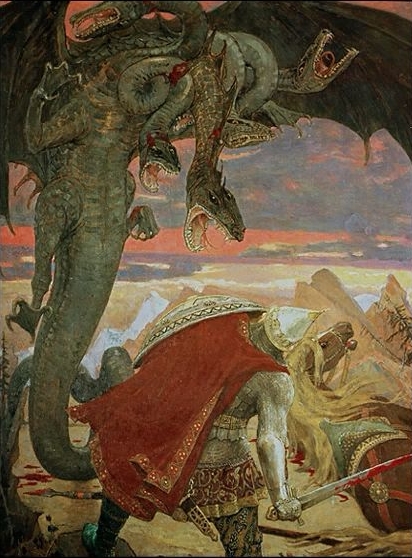 Why Patreon?


We are gathering a tribe of story-lovers who will enjoy not only reading these stories, but helping create them as well.
Have you ever thrown your book across the room when a character did something stupid? Have you ever yelled at the TV screen (or your tablet, phone, etc.) when a beloved show starts getting predictable and pathetic? I know I have. Well, here's your chance to channel that creative energy.
If you support me on Patreon, you will not be just a group of supporters and story lovers. You are also co-creators whose input I deeply value. I will lean on you during the process, and rely on you to help spread the good word.
Of course, there are more practical reasons for needing your help, too.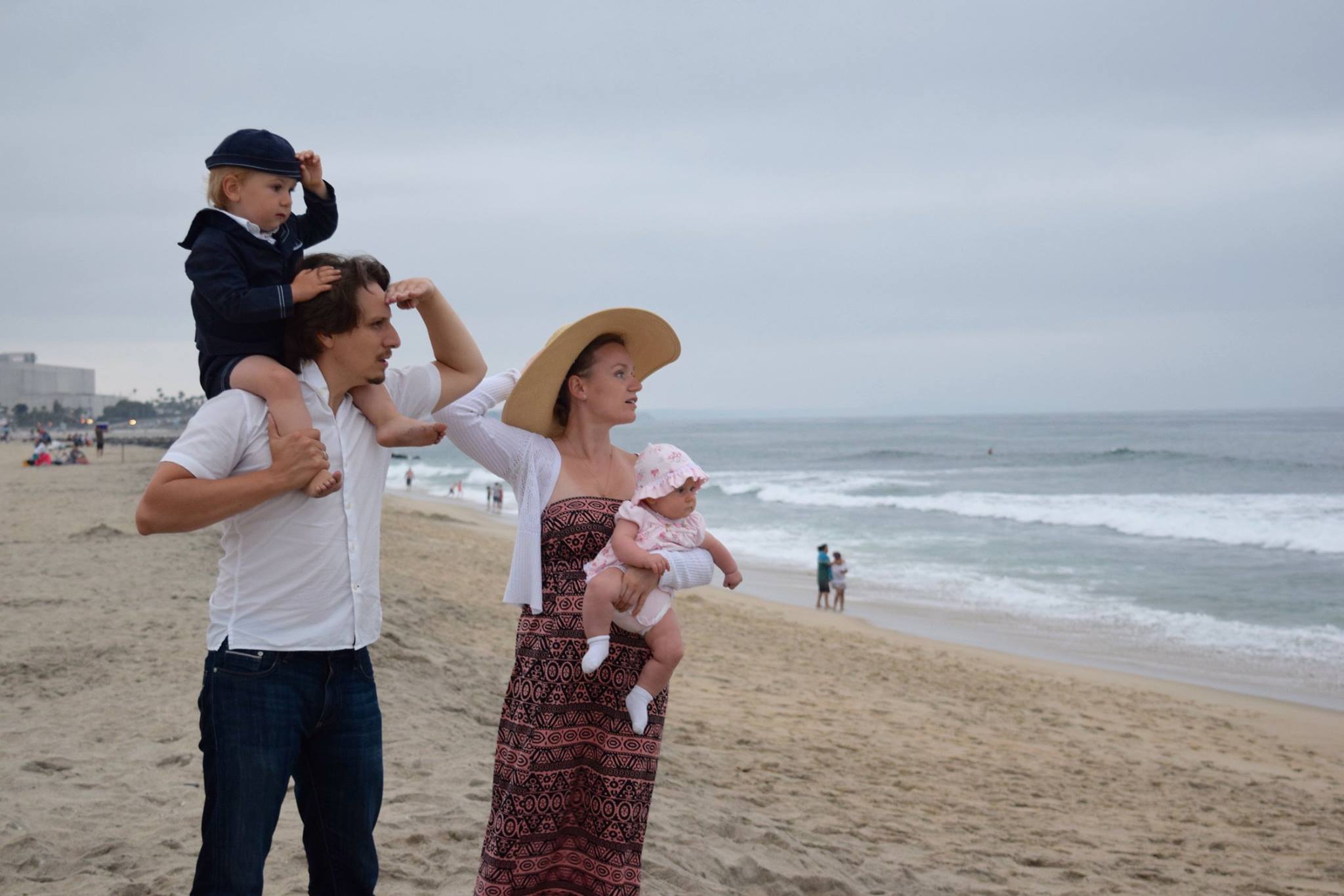 I'm a father of three kids (and #4 on the way!) living in an economically depressed - but beautiful! - part of America. I live here because I've dedicated my life to a cause.
I moved to upstate New York to teach in a small seminary in the middle of nowhere that trains future pastors (who will also make little-to-nothing in their ministry). There are only four or five such seminaries in America. My background and training uniquely suit this particular school, which frequently ministers to people of Russian background and new immigrants.
To support my family and supplement my income, I translate books from Russian to English for a rate that usually doesn't get close to the standard rate for translators. Oh, and did I mention I conduct a monastery choir? They're good, too. Listen to a clip:
It's a wonderfully fulfilling life, but it doesn't pay very well.

Being a new author with only a few books under my belt also means that hardly anyone knows my work yet. And as an independent publisher, I cover all my publishing expenses up front.
The reality is that most authors only start breaking even after they've published five or six books.

Your patronage pays for:
The $2500 or so it takes to get a book to the point of publishing

The space to write
The time to research
The peace of mind to provide quality translation

Marketing costs
Living expenses - no eating, no writing
The ability to continue giving back to my community
Support for the depressed area we live in - we're part of the local economy, and you're helping it in a very real way.
The more support I get on Patreon, the more time I can devote to my writing.

The more support you give on Patreon, the more I can give back to you.

The more support you provide on Patreon, the more magic we can bring into the world together. "In a Certain Kingdom..." Podcast

In this podcast, I retell classic Slavic fairy tales and share my own fascination with these stories as vehicles for meaning, a means for us to see the real world in a better way. Season One of "In a Certain Kingdom" is now available anywhere you can find podcasts. Season 2 will go live in early 2021.
"
Good Books for Great Lives" book club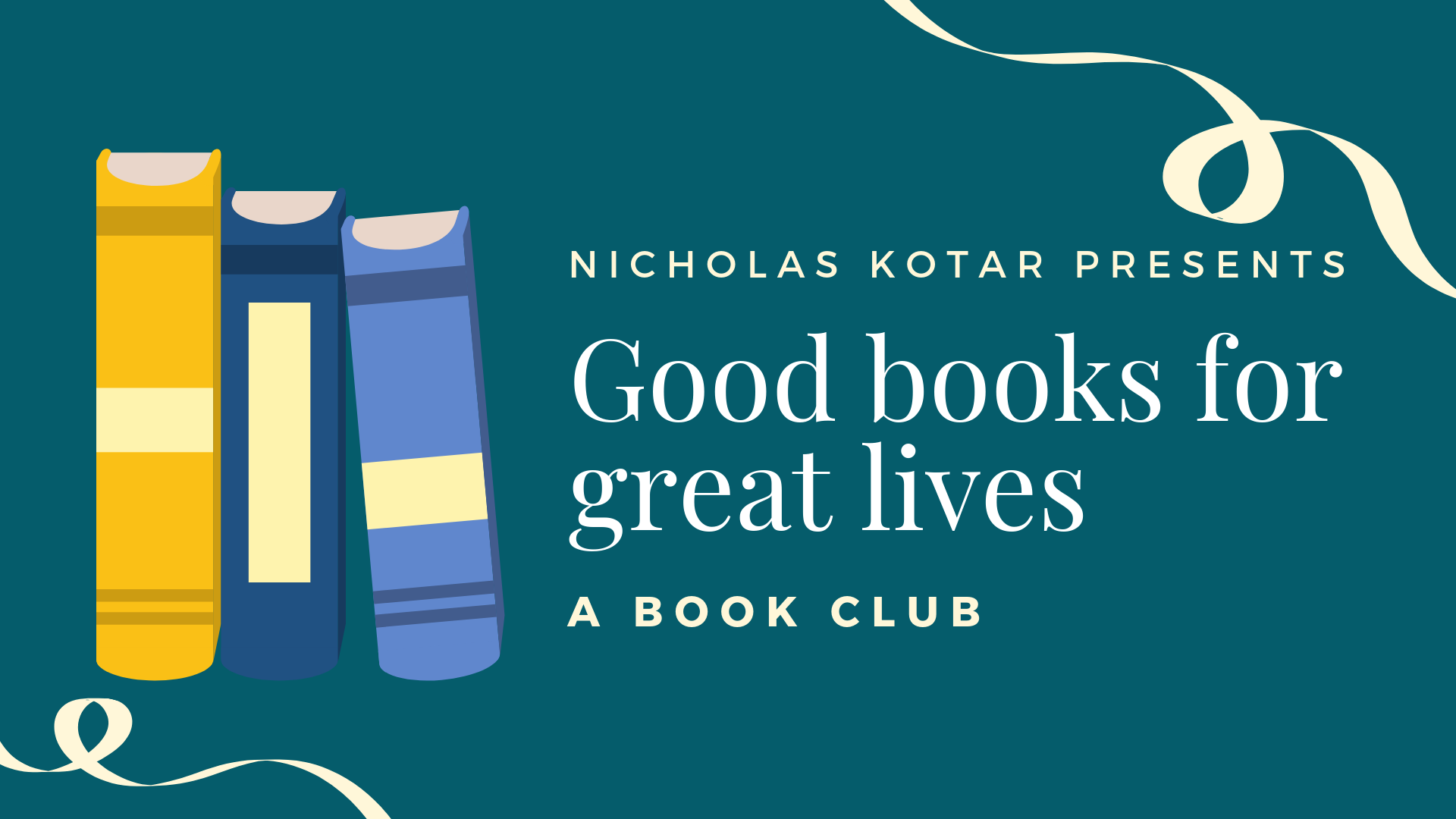 "Show me a family of readers, and I will show you the people who move the world." - Napoleon (he would know!)
It's time we really start thinking about the quality of the books we read. I believe (
and I'm not the only one
) that fantasy and sci-fi are the genres most suited for telling difficult truths about our world and our society. There are some truly amazing books out there right now.
There's also something missing. A reaction to the positive, heroic vision of Tolkien has given rise to largely nihilistic grim-dark fantasy and materialistic science fiction.
Some grim-dark is spectacular
, but much of it is shock value over substance.
We only have so much time in our lives; why waste them on bad books?

In our age of information overload, discernment is the rarest virtue. But there aren't many people out there looking for the kinds of great books that help us lead good lives. Join me in a quest for the good books that will help you move the world and lead great lives!
A Sampling of Waystone Press Titles


I've completed the
Raven Son
epic fantasy series, inspired by the same fairy tales I retell in my podcast. Here's a taste of the first few books in the series.
The Song of the Sirin (Raven Son: Book 1)

An evil omen clouds the sky. A song of power returns. Can one man's quest save the world?
Voran, a young warrior of Vasyllia, lives in a dying world. As blight ravages the countryside and darkness covers the sun, he hears rumors of an ancient spirit that devours souls. He feels powerless to fight the oncoming devastation, until a mythical creature entrusts him with a long-forgotten song. Legend has it that such a song can heal the masses, overthrow kingdoms, and raise humans to divine beings…
Armed with the power of the song, Voran must hunt down the dark spirit before it becomes immortal. His quest takes him through doorways to other worlds and puts him on a collision course with seductive nymphs and riddling giants. With each step of the journey, the strength of the evil spirit grows, as does Voran's fear that the only way to save his world… is to let it be destroyed.
Miles Cameron, the bestselling author of
The Traitor Son
 and
Masters and Mages 
series, has called
The Song of the Sirin
"a serious fairy tale...with complex characters and world." If you like Katherine Arden's
The Bear and the Nightingale
or Naomi Novik's
Uprooted
, you'll love this fresh take on classic fantasy.
Reader reviews:
"Never before have I read a book so mesmerizing! Very well written."
"His characters were so well described I felt I knew them."
"The landscapes were so magical I got lost in them and never wanted to find my way home. I recommend this book to anyone who loves long epic fantasy with lots of deep imagination."
"This is the best fantasy -- nay, some of the best fiction -- I have read in a very long time."
The Curse of the Raven (Raven Son: Book 2)
A city ruled with an iron fist. A swordsmith just trying to survive. A choice that could heal the world…or plunge it into ruin.

The Curse of the Raven is a epic fantasy novella sequel to The Song of the Sirin. Early readers have called it "The Lord of the Rings meets 1984." If you enjoy creative twists on mythology and classic fantasy, you'll love this edge-of-your seat adventure.
Reader reviews:
"I loved the depth of the characters and ideas."
"This novella is a grand achievement and highly recommended both as a great read and for its literary value."
"My only regret is that when it was over, I wanted more."
The Heart of the World (Raven Son: Book 3)
A land destroyed by war. An army of giants on the rampage. Can a crippled girl heal the world before it dies?
All 16-year-old Khaidu ever wanted was her own hunting eagle. Her ten brothers laugh at her. After all, the rule-bound world of the Gumiren nomads has no place for a girl hunter, much less a crippled one. But Khaidu has a secret. Mastering the ancient magic of eagle-binding, she captures the largest eagle her tribe has ever seen.
Except her eagle isn't an eagle at all. She's a dying queen under an enchantment. Khaidu's binding unlocks an ancient curse of blood and loss. As the curse turns Khaidu's people against each other, the bond between eagle and hunter shatters. Desperate to find her lost eagle, Khaidu will brave monstrous beasts, face an army of shape-shifting giants, and cross the known world…only to be faced with a terrible truth.
If Khaidu cannot save the queen in time, the world itself may die with her.
To read about the rest of my books,
visit the books page on my website.
Future publishing plans


I am currently planning several new series. If you join our community, you'll have direct input into which ones I end up writing first. Here are some ideas I'm currently pursuing:
- a young adult fantasy series about a mystical order of monastic knights living in a society that hates and fears them. Think Jedi Knights in first age Middle Earth. 
- a science fantasy series exploring a new world and a sentient species that has a strange and disturbing connection to earth-based mystical religions. 
- a fantasy series set in a fictionalized version of the Cossack society
- a series of historical fantasy novellas inspired by the life of St. Olga of Kiev
Thank you for being part of this community. I can't wait to create for you and with you.
$648.34 of $1,000
per month
When I reach 1000.00 a month, I will make hardcover versions of the Raven Son series available to my readers.
1 of 1
Become a patron to
Unlock 180 exclusive posts
Connect via private message
Recent posts by Nicholas Kotar, Author
How it works
Get started in 2 minutes