Nicki Tedesco
is creating BASS related Live Streams & Videos
Select a membership level
The 5 String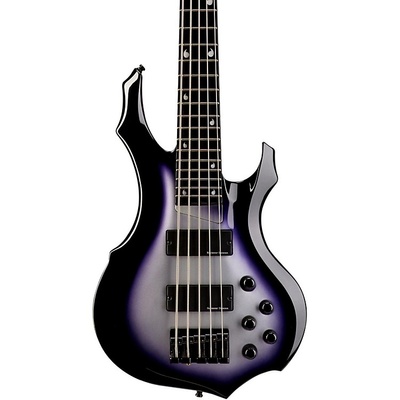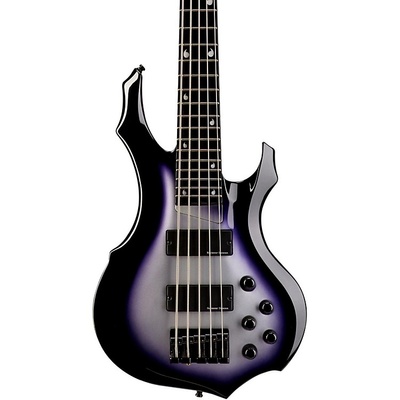 ♬ YOU are building a COMMUNITY! A Bass community of bass lovers, and we DO care about each other and have SO MUCH FUN together!

♬ Personal Shout out on weekly live streams for your support!

♬ Twitter Shout Out

The Fretless Bass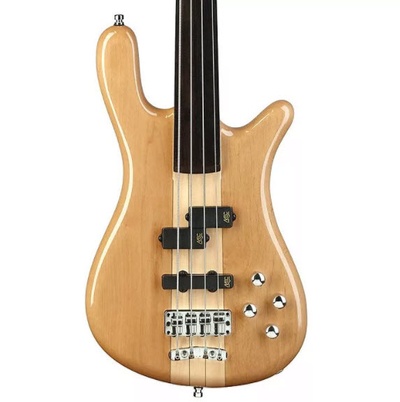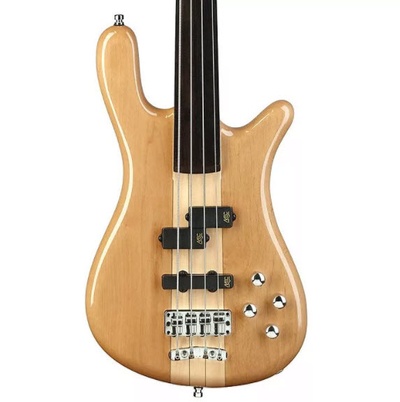 ♬ YOUR Birthday Stream! You send some song and band ideas, and I will build a show around your ideas! It's your birthday...we gonna party like it's your birthday!

♬ YOU are building a COMMUNITY! A Bass community of bass lovers, and we DO care about each other and have SO MUCH FUN together!

♬ Personal Shout out on weekly live streams for your support!

♬ Twitter Shout Out

The Vintage Bass
♬ YOUR Birthday Stream! You send some song and band ideas, and I will build a show around your ideas! It's your birthday...we gonna party like it's your birthday!

♬ YOU are building a COMMUNITY and at THIS level you are a premier supporter! We are a Bass community of bass lovers, and we DO care about each other and have SO MUCH FUN together!

♬ Autographed digital item!

♬ Personal Shout out on weekly live streams for your support!

♬ Twitter Shout Out

About Nicki Tedesco
About Me
Welcome Bass Lovers! 
I am a bass player and songwriter from Los Angeles. I do bass videos and live streams every Saturday at 7pm PST! We (you and me) have built a wonderful bass community in the live streams and it's SO MUCH FUN! We hang out and talk/play/love bass TOGETHER! Come hang out with me every Saturday!
I also do videos on my YouTube channel: HOW TOs, Gear Reviews, Tone Demos, Jam Tracks, Bass Covers, Lessons, everything you need to improve your tone and empower yourself to become a better bass player! I also release original music on my own label. 
Since I first plucked a bass string, I KNEW...this was it. BASS and only bass!
I love the bass from the bottom of my low end thumping heart and I want to share my journey with you!
How Patreon Works
I'm so excited to share this platform with you so we can connect on a deeper level! This place is for those of you who want to help support what I'm doing in ways that allow me to continue to support your endeavors of increasing your talents, knowledge and LOVE of the bass!  
If you're not familiar with Patreon, the concept is that you support a creator financially on a monthly basis for the valuable content they create for you. In my case, it's BASS videos!
Where Your Money Goes
As you know, I do EVERYTHING myself from research to scripting, filming, editing, EVERYTHING!
Your support makes it possible for me to consistently create quality content for YOU! The interactive forum that Patreon provides allows us to communicate so I can know exactly what type of video content you really want to see! Your support will allow me to focus on making great video content for YOU!
With your help and my awesome rewards, we can build something unique. I give you what you want to see with awesome perks, and with your support I can keep it up with quality and FREQUENCY. I can continue to bring you meaningful content all in one place, and you don't have to do any leg work!
Awesome Rewards!
As you have gotten to know me, you know my passion is BASS and SONGWRITING! As I work with you all on my Saturday night Live Streams and we discuss and progress our songwriting together, I realized that the best rewards for you are going to be insight into the songwriting process. I am supplying you demos of songs that you already know by me, but then you get to hear how it all started and hear the backstories and things that transpired in the studio. I know a lot of you personally and I think the rewards come out in many aspects of what I provide on my live streams, as well as the content that I create. The patreon rewards you will find here supplement that knowledge and are added bonuses for you to go deeper into our friendship and most importantly YOUR knowledge of songwriting and bass playing! 
Thank You!
It means the world to me that I can share my experiences and love for bass with other bass lovers like yourselves. 
Join our family of BASS LOVERS here with me and let's RUMBLE.
Common Questions
Do I have to pay in US Dollars?
NO - Pay in any currency! As this is US based website, everything is written in Dollars, but you can use any currency and it will be automatically converted.
I don't have much money, can I still become a Patron?
Yes, please only sign up to donate what you can easily afford. Even $1 per month adds up, and is greatly appreciated! :)
Can I stop donating in the future if I can't afford it?
Yes of course! You can log in to change or cancel your pledge whenever you want. You can also increase it to get additional rewards if you decide later that you want MORE!!! MORE BASS!!! :)
Need Help Signing up or have more questions?
If you have questions about using Patreon, or encounter any problems with the signup process, the Patreon support team is really friendly and helpful! You can send them a message by
clicking here
. If you have questions specifically about my page or rewards, my videos or music, or just want to say hi, you can send me a message directly that only I answer the second you 
become a Patron!
When I reach 50 patrons, I will invest in additional filming equipment that will help me to have closer angles on the bass so you can clearly see what I am playing in greater detail on the fretboard!
1 of 3
By becoming a patron, you'll instantly unlock access to 71 exclusive posts
By becoming a patron, you'll instantly unlock access to 71 exclusive posts
Recent posts by Nicki Tedesco
How it works
Get started in 2 minutes