Nicole Grotepas
is creating sci-fi stories and novels
Select a membership level
Initiate
You get a digital download of short stories released for Patrons, plus your name in the acknowledgments of each story.
Guild-scribe
For being a $5 donor, you'll not only get a digital download of each story and all the aforementioned items (named in acknowledgements and vlog videos), but I will also write you exclusive email updates that will delight you with hilarity and other useful links, that I use when I'm writing and other stuff I think is worthy of passing on.
Novice
Limited (98 remaining)
Patrons at this tier receive a handwritten postcard from me featuring cover artwork from one of my publications twice a year! Plus, you get named in the acknowledgments AND a digital download of the short story. Thanks!
About Nicole Grotepas

Hi! I'm Nicole Grotepas, a writer of space opera filled with aliens, adventure, and aetherpunk. I'm the author of several books, such as the 
aetherpunk series starring Holly Drake
, the side series with members of her crew called the 
6-Moons Side Jobs
, and a bunch of short stories.
Between you and me, I'm about to launch a thriller pen name and that looks incredibly promising as well! The pen name won't be a secret, but of course my Patrons will hear all about it first. 
So. I normally sell my short stories on Amazon, like for example 
this fun little one
. It's a favorite of mine. I have also been known to share them 
for free through Patreon
, like 
this one
, but usually they look really awesome on your digital bookshelf, like the one pictured below. Sweet cover, eh?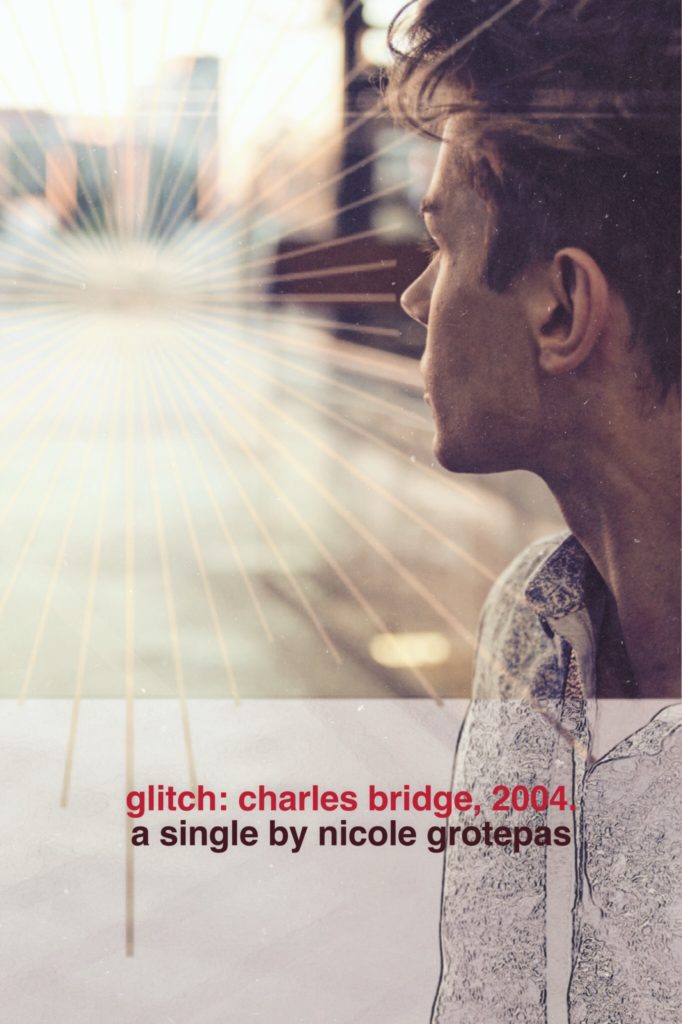 I guess you could say that I like to experiment with all the different venues available to authors. So, If you haven't read my stuff, those links will take you to where you can try it out if you haven't already. 
Or . . . here's an idea . . . you could read my new stuff BEFORE anyone else does by becoming a Patron. How does that sound? Brilliant! 

My goal for a long time has been to write stories and to meet the people who want to read them and to give them the things they deserve for being a supporter. I do that through as many avenues as possible, such as with my newsletter and my Facebook groups. 
But Facebook isn't for everyone. Neither is reading a newsletter. And so I've set up Patreon for those readers and fans who want a little bit more or who don't love the process of simply getting emails and then being directed to Amazon to buy their copies of my latest release. 
So, if you've come to this page to consider offering support or encouragement, thank you so much! This Patreon will do similar things to the money I earn through Amazon--allow me to afford things that will increase my visibility as an indie writer, such as allowing me to pay for a cover designer, hire an editor, or fund blog tours.

I mean, besides my eternal gratitude?
Well. If you become a supporter, I'll turn into a short-story writing machine just for you! Some of the work will be books, some of it will end up in collections that are sold through Amazon, and still some of it will forever remain in the annals of this Patreon, reserved only for Patrons, but you will see all of it first as one of my Patrons.
Awesome, right?  
But I offer
more
 (yes, more!) than just digital copies of my books and short stories as rewards. Other levels include such awesome, swanky things as me using your name as a character in my book, actual postcards written by me mailed straight to your door, you Photoshopped into
a picture of the two of us eating at my favorite brew-pub
, exclusive Spotify playlists, vlogs, and other swag as my thanks.  
Check out the various levels of patronage I offer to see what fits for you. And remember, everyone who supports me gets
a digital copy
(with digital cover!) of every story supported by this Patreon (no less than 4 per year, no more than 8) and
their name included in the acknowledgements
. There are various levels of support, and because I am paid PER story,
you only donate for each story
.
So, if you're here and you love to show your support with something more tangible than distant transactions through far-removed digital markets, please accept this invitation
to become my Patron
.
And . . . thank you!
Nicole 
It's good to have goals! And this rather arbitrary number strikes me as pretty fair. But I need your help, fans, readers, lovers of literature! Check out my free stories and then join my legion of lovely supporters!

I write 6-10 stories a year (ranging from 2K - 80K words). If you become a Patron, you'll receive at least six stories per year, possibly more. My Patreon account is set up per story. So as a subscriber, you can count on at least donating six times, but no more than ten. I will communicate via Patreon with you no less than once a month, letting you know where I'm at with the stories and when to expect your downloads and/or other swag.
1 of 3
By becoming a patron, you'll instantly unlock access to 46 exclusive posts
By becoming a patron, you'll instantly unlock access to 46 exclusive posts
Recent posts by Nicole Grotepas
How it works
Get started in 2 minutes