Nicole J. Georges
Diary Comics & Sagittarian Matters
Select a membership level
Hi! Thank you!
You're officially a patron and will receive one very thankful firm handshake and nod of appreciation. 

At this level you'll have access to my patron-only feed for blog posts, tour diaries, private diary comics, and previously unpublished drawings.

Honorary Sagittarius
Limited (27 remaining)
If you sign up at this level or higher, you will send you a high-res, printable versions of things like the baby elephant valentine as a Thank You! 

At this level you will get access to the feed,  and you'll be entered into a drawing every few months for free stuff.




Ponyo's Friend Club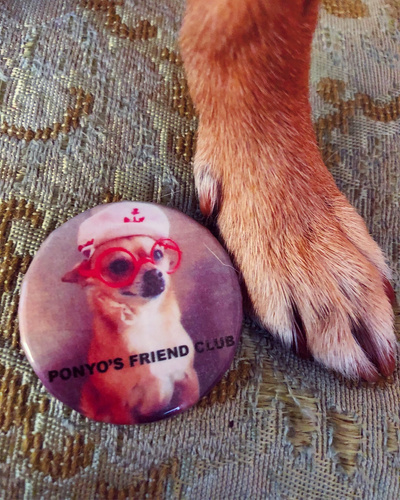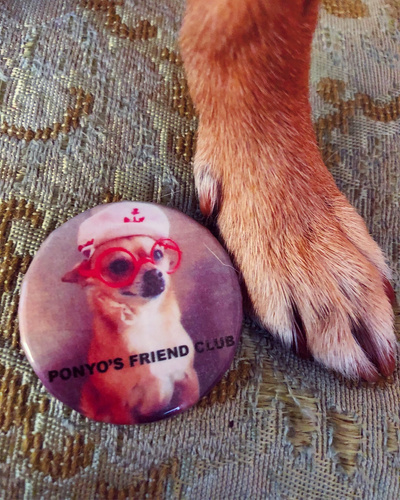 Comics, a button, Anonymous Fuzzball & membership card!
At this level you are able to access process videos,
high-resolution (printable) versions of animal art from time to time,
Ponyo will shake your hand when you meet her, you'll get a Ponyo's Friend Club limited-edition BUTTON, a membership card,

AND
you'll be entered into a drawing every few months for free stuff.


About Nicole J. Georges
PROLOGUE FOR MY FRIENDS WHO'VE NEVER BEEN HERE:
Patreon is like a tip jar for your favorite artists. You become a valued patron and get exclusive content along the way. 
If you and I have not met until right now, 
Hi.
My name is
Nicole J. Georges
. I'm queer, feminist, vegan, Syrian-American cartoonist, teacher & podcaster from Portland, OR.
My life partner is a rescue chihuahua named Ponyo. 
We hail from Portland, but are currently splitting our time between Oregon and Los Angeles, CA. 
I'm the author of the award-winning graphic memoir,  
"Calling Dr. Laura"
, 
"Fetch: How a Bad Dog Brought Me Home", 
the autobiographical comic book 
"Invincible Summer"
, and the podcast
"Sagittarian Matters"
.
I just released a 6-part podcast series called Relative Fiction with Oregon Public Broadcasting. 
 I have been making & publishing my own art for over 25 years, and teaching for 20 of those. I like teaching comics & telling people how things work. 
I'm excited to make as much queer, feminist & animal-centric art as I possibly can in 2022!

I am on Patreon to share my art, the process, and chomeranian friend Ponyo. With you.

I want to work on graphic novels, podcast episodes, a new diary collection & more.
These projects will take time.
Your support will help allow me the time it takes to begin and complete my tasks.
My workaholic Capricorn Moon thanks you in advance for the opportunity.
AND
THANK YOU FOR VALUING ART DURING THESE TROUBLING TIMES.
(I know that was very Dr. Bronner-esque, to put it in all-caps, but seriously. Thank you.)
*******************************************************************


Here are my plans for 2022:

COMICS:
I will collect my existing unpublished diary comics, draw new ones, and work on my next graphic memoir.
SAGITTARIAN MATTERS:
I will continue to make my podcast,
Sagittarian Matters
. I will keep flying around the world to interview interesting artists and feminists from different disciplines (people like Hannah Gadsby, Ian Mackaye, Eileen Myles, Alison Bechdel, & Corin Tucker),and create a space for queer regulars like Michelle Tea, Beth Ditto, & Rocco Kayiatos to offer advice to callers.
ANONYMOUS FUZZBALL
My series
"Anonymous Fuzzball"
features animals at group therapy, delivering their own experience, strength and hope. I would like to keep these going and compile them into a book, and/or calendar.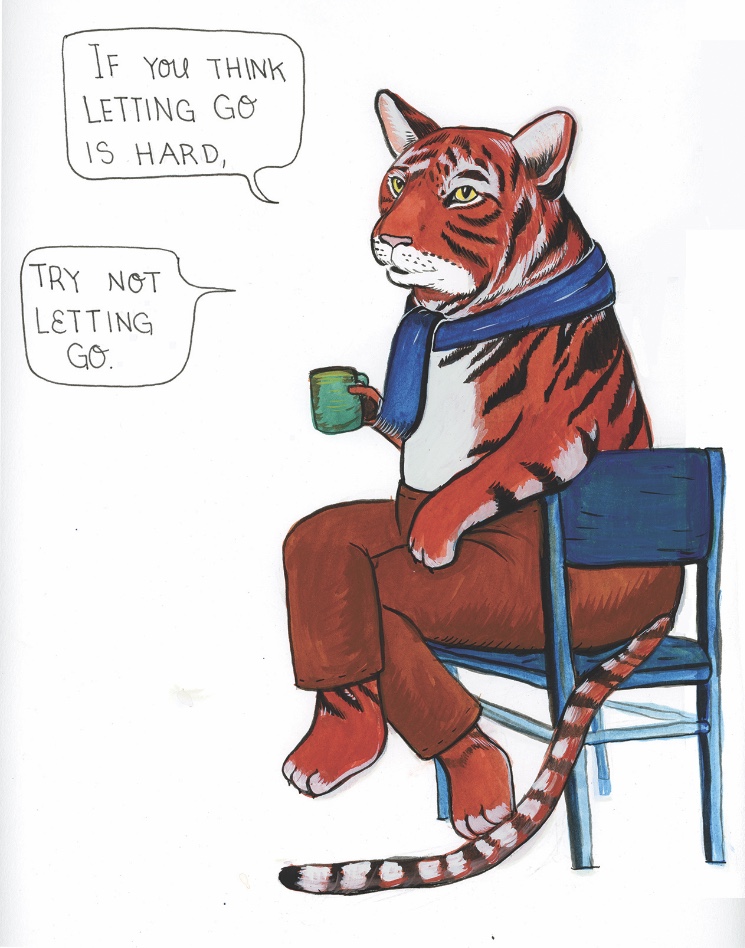 LIFE WITH PONYO
I will continue to dance with my dog Ponyo & enact key scenes from musicals with her as my muse. Sometimes I will film & post it here.
************************************************************


ABOUT PONYO, a short story written in a different tense
Ponzini Linguini was picked up as a stray on the mean streets of Merced, California. No one adopted her, so after a month she was shipped to the Oregon Humane Society as part of a second chance program.
Ponyo continued to wait at the shelter, perfecting her manners for weeks until one day she met a sad-seeming girl wearing glasses who held her very close and decided not to let go.  Nicole was grieving the loss of her long-time companion, Beija, and had been haunting the shelter, looking for animal friends. 
NJG had never considered a chihuahua before, but something about Ponyo (then shelter-named "Margaret")  felt magical.
She put down a deposit and the next day she picked up the small orange dog, got her a fresh new collar and leash, gave her the name of a spunky fish girl from a movie, and took her to a new, warm home. 
Nicole & Ponyo have criss-crossed the country many times since they met. Wherever they go, if they are together, it feels like home.  Ponyo enjoys meeting all sorts of friends, sleeping in new beds, and experiencing desert, snow, city and farm life. 
Ponyo has had (genetic) eyeball issues her whole life.  She has gone blind, regained her sight (through surgery) in one eye for 4 years, had the other (blind) eye removed after years of painful ulcers, and now lives almost totally blind and one-eyed, with a spring in her step! 
Since going blind in 2020, Ponyo has received special smell and sound-based training to help navigate the world as a bold, adventurous little dog with no visual information.
Your support of our Patreon page helps Ponyo stay rich in eye-drops, soft beds, and good treats. 
Thank you for the billionth time for supporting me (Nicole), my art, and my best friend. 
xoxo
n.g.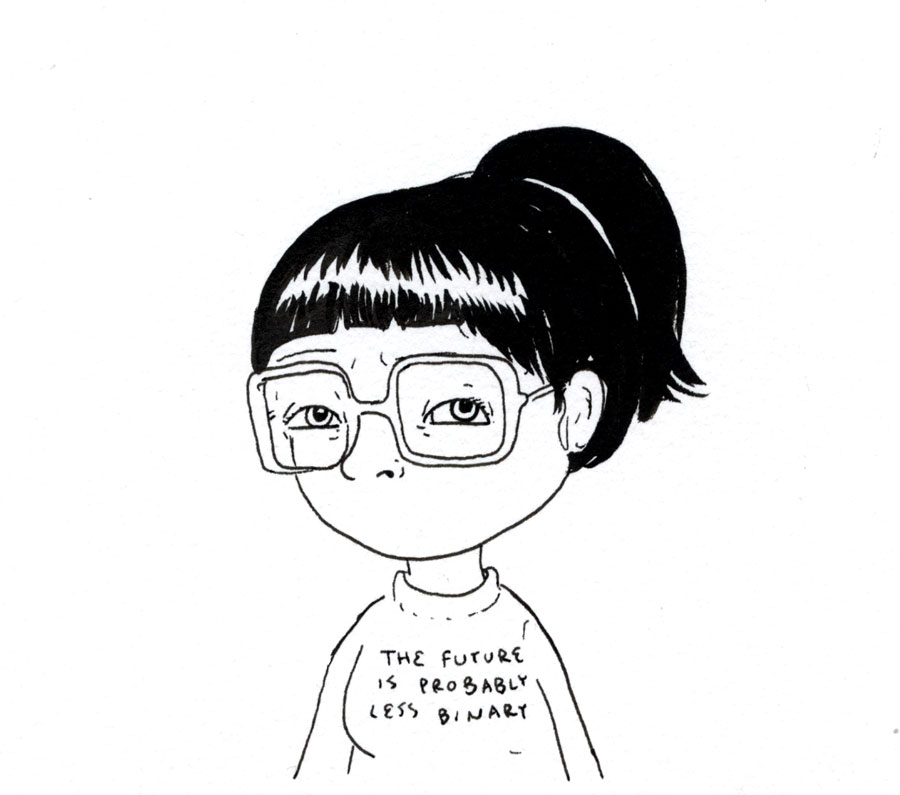 At this level, my heart will soar with gratitude.

I will make Ponyo a special treat and tell her it's from you. 

I am trying to wrap my head around developing an online class to teach people about autobiographical comics & memoir construction. 

I will hole up more in my studio to work on my gender book, Anonymous Fuzzballs, & various animal paintings and projects. 





7 of 9
By becoming a patron, you'll instantly unlock access to 303 exclusive posts
By becoming a patron, you'll instantly unlock access to 303 exclusive posts
Recent posts by Nicole J. Georges
How it works
Get started in 2 minutes