Nightingale Vocal Ensemble
is creating conceptual choral experiences in concerts and digital albums
Select a membership level
Egglet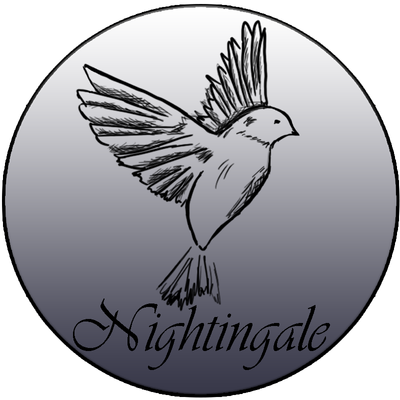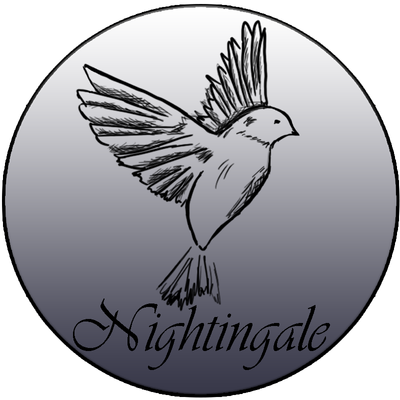 Tweet tweet!

Throw some love at your favorite birds of a feather by contributing $3 each month, and gain access to behind-the-scenes moments with Nightingale members! This tier offers blooper reels and videos of us laughing, joking, and otherwise being utterly delightful. Share some laughs and share some love: every dollar counts!
Hatchling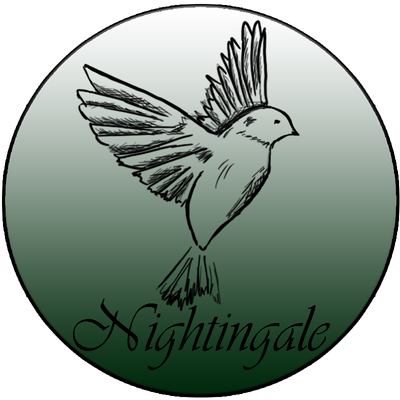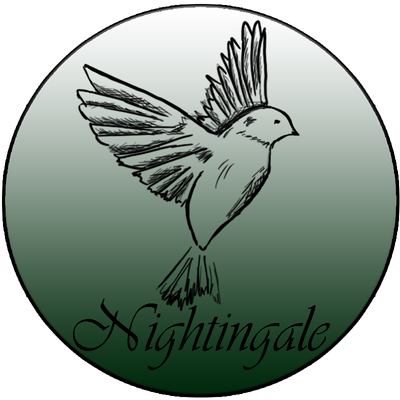 We're leaving the nest!

Your support is helping us grow from baby birbs to fully-fledged songbirds! In return, you will gain access to all Egglet rewards AND video performances from our individual members, all great solo performers in their own right! Expect to hear everything from art song to folk music and musical theatre, not to mention solo and accompanying piano and guitar music! Each month we will share one or two selections for you to enjoy at your leisure: and to get you excited about our next concert!
Behind-the-scenes content
Flapper
We're stretching our wings!

For this level of support you will receive awesome content like short interviews with our composers, performers, and conductors on topics ranging from performance practice to our virtual rehearsal process. We will also include access to some tutorials and instructional videos designed to give you the knowledge needed to start making some music of your own! Perfect for anyone looking for some basic insight to the world of new music ensembles and making music in a virtual world! Expect an interview, talkback, or discussion each month, and a longer tutorial or in-depth instructional video every one to two months. You also receive all the perks of the Egglet and Flapper tiers.
Behind-the-scenes content
About Nightingale Vocal Ensemble
Welcome, Gales!

Nightingale is a Boston-based vocal ensemble dedicated to curating unique and imaginative concert experiences by performing members' original compositions, presenting varied ensemble and chamber works, and engaging in innovative collaborations.

We create conceptual concert experiences with exceptional musicianship, authentic expression, and thoughtful audience engagement. We aim to address every listener with holistic, eclectic performances presented as a collage of art forms. Featuring compositions from inside and outside the ensemble, our music seeks to encourage meaningful reflection on human experience.

We structure our ensemble on a set of values drafted by members in the summer of 2020. We use these as a guide, not only for our professional practices, but for our artistic intent.

- Musical excellence
- Thoughtful audience engagement
- Innovation and experimentation
- Utilizing the diverse abilities of members
- Adventurous collaboration
- Art as a meaningful and healing experience
- Fostering an ensemble community of respect, honor, and consent
- Actionable and intentional representation, equity, and diversity

In March 2020 we were rehearsing music for two upcoming concerts, one on the concept of outer space and the other comprised of music by composer Andrew Maxfield. These concerts was cancelled due to COVID-19. However, as we transitioned to quarantine and social distancing, the members collectively decided to continue meeting virtually, to remain connected as an ensemble and to lay the organizational groundwork of the ensemble.

Our first virtual concert, Stardust: Songs of the Cosmos, premiered on October 16th, 2020. We followed with Reflections in December 2020 and The Divine in Nature in March 2021. Since the conception of this concert, Nightingale has embarked on a path of innovation, adapting and refining our organization and our processes to prepare for this project. Our new circumstances in the pandemic compromised our conventional workflow as artists. Therefore, we have reimagined our seasons, working internally and externally in order to overcome these challenges by adapting our rehearsal process and learning new skills. Our process now includes:

- Composing original music designed specifically for our virtual circumstances

- Developing a new workflow that support a virtual rehearsal space

- Refining our process of recording, mixing, and mastering recordings for digital release

- Consistently engaging with our collaborators to best present their work virtually.

- Creating backstage content that captures our manufacturing process

- Collaborating with other artists to find the best ways of presenting their work in a virtual space

- Fundraising to fairly compensate our collaborators

The goal of Nightingale's fundraising on Patreon is to support our efforts in producing a completely virtual choral experience (by acquiring gear, software, and new skills), prepare for an eventual return to live performances of our conceptual concerts, and cover the administrative costs of maintaining an organization (such as our web domain, licensing fees, and our efforts to eventually restructure as a nonprofit organization). Nightingale's fundraising efforts will also allow our ensemble to fairly compensate collaborative artists and present their work through high-quality recordings and film during the pandemic.

As an artist-led group, we want to help our collaborative artists continue to confidently lead in their artistic industries. COVID-19, in addition to the racial and social injustices within the United States, has forced musicians and artists alike to seek innovation. Our goal allows the Nightingale Vocal Ensemble to provide a virtual stage and platform for our friends in the arts, ensuring that our ensemble has the ability to create, curate, and uplift.

We as artists and an ensemble are doing everything we can to adapt because we believe in the work we are doing, and because we know the arts are necessary, are needed, and are deserved, especially now. That's why we all agreed: no member will take any form of salary, commission, or any payment this season. Your support of this season provides us with the resources we need to make another concert series, and to make the next one even more amazing.
By becoming a patron, you'll instantly unlock access to 14 exclusive posts
By becoming a patron, you'll instantly unlock access to 14 exclusive posts
Recent posts by Nightingale Vocal Ensemble
How it works
Get started in 2 minutes