Nihongo Life: Learn Japanese
Nihongo Life: Learn Japanese
one and only Japanese learning community
Select a membership level
Tier 3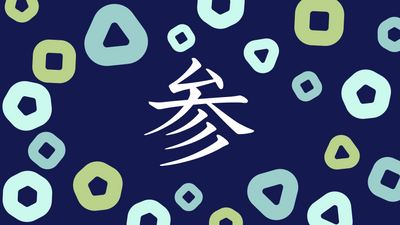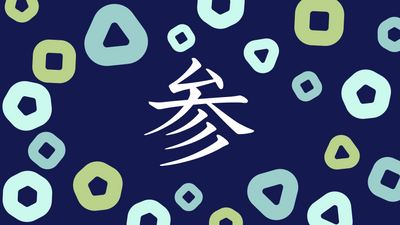 You can get the following benefits. This tier is recommended for someone who wants to get more supervised speaking/writing practice
Practice speaking Japanese with us with Power Speaking

Learn Japanese every day with our members on our private discord server!
Includes Discord benefits
2 grammar mini-lesson worksheets

2 verb conjugation worksheets

3 Power Speaking sessions (90 minutes in total)

Power Writing (Max 100 words)
Tier 4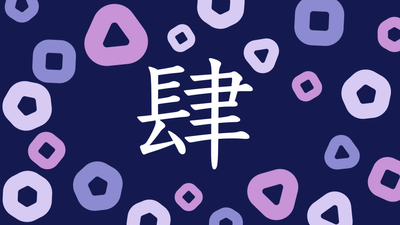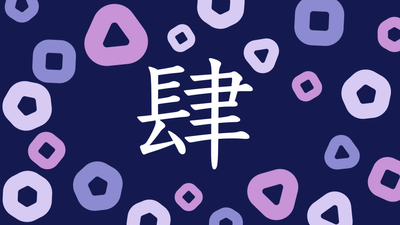 You can get the following benefits. This tier is recommended for someone who wants to get the most out of our Nihongo Life Japanese learning system!
Practice speaking Japanese with us with Power Speaking every week!

Learn Japanese every day with our members on our private discord server!
Includes Discord benefits
4 grammar mini-lesson worksheets

4 verb conjugation worksheets

5 Power Speaking sessions (150 minutes in total)

Power Writing (max 400 words)

Special Dictation Audio Files
About Nihongo Life: Learn Japanese
Welcome to Nihongo Life on Patreon
Do you want to be fluent in Japanese?
Wanting to be able to be fluent won't make you fluent. Practicing will.
We want you to be fluent in Japanese so you can do a lot more things in Japanese.
You don't have to study. You have to practice.
Can you
speak
Japanese
the way you want
?
Is there a
gap
between how much you know and how much you can speak?
Let's close the gap.
If you are serious enough to be more confident in Japanese especially speaking and writing, this is the place for you. You won't find a community with this much information anywhere else.
We can
outperform
those expensive courses out there.
This program is run by our professional native Japanese teachers with 10+ years of experience who used to work in Japan, the US, Australia, the UK, Canada, and NZ and schools like SOAS and Imperial College in London in the UK.



Just like our Instagram, Twitter, and YouTube. We create and provide what you must have as a self learner.

You will get access to
- Power Speaking sessions on zoom
- writing corrections
- private Discord community
- daily challenges on Discord
- casual chat sessions on Discord
- monthly to-do list
- variety of worksheets (grammar, vocabulary, and verb conjugations)
- dictation audio files


Power Speaking
Power Speaking is for you to practice speaking on a regular basis. The best way to improve your speaking is by speaking.
You can practice speaking Japanese with our native Japanese teacher when it's convenient for you. Each session is 30 minutes in a small group (maximum 4 people per session), and you can have everyday conversations in Japanese without freezing. Our members are at different levels of Japanese from Australia to Hawaii so we have sessions for all the timezones.
It's all about taking the first step. Our members were shy at the beginning, but over time they got over it and start having fun speaking Japanese. We want you to have this feeling as well, and you will with this community.
Power Writing
Power Writing will help you with your writing skills. You send us your writing, and our native Japanese teacher will correct every single mistake to make it flow naturally like a native.
This is how you can fine-tune your writing by learning the right words and phrases and improving your sense of the particle use.
We know you know a lot already. Even if you're a beginner or an advanced, you can always move onto the next level.
31 Day Challenge
We also have 31 Day Challenge on our private Discord. You will get a few language tasks to complete every day to help you form a solid study routine while you improve your Japanese with some of our members who are as motivated as you are. It might be hard to stay motivated alone. Well then, let's do it altogether. Some of our members have been improving a lot since they joined this challenge.
Our Discord community helps you learn better with friends. Some of our members organize an event to practice Japanese in a fun and relaxing environment with a variety of games and activities. If you take part in it, you'll find new friends you can practice Japanese with.
After you join our community, your Japanese will be a lot more natural, and you will sound a lot more confident and sophisticated.
If you practice with our trained native Japanese teachers, your Japanese will be more functional and you'll enjoy using Japanese a lot more. The teachers have their own experience learning new languages, so they all know the pain and the joy of language learning.
You are not alone. You can have a lot more fun with our community. Anyone can make a difference. No more excuses are needed. It's either "do it" or "not."You can have a lot more fun with our community.
Get inspired, motivated, and excited!
Come join us and practice using Japanese with more confidence.
Testimonials
I've joined Nihongo Life in hopes to improve my Japanese with more chance to practice it. Thanks to power speaking lessons, as well as study groups and events, I was able to practice as often as daily. With the learning materials, I have many resources to help me study. I recommend Nihongo Life to everyone who wants to learn Japanese, practice their Japanese, as well as improve their Japanese! - Fulya Shimizu (Turkey)
Level UP

Grammar on Demand

When we reach 125 members, we'll start online group sessions (1 hour/each) via Google meets (tbd later) to help you understand grammar better.

As the name says, how it works is you ask any questions about grammar, and the teacher will answer all of them.

This way, we can give you exactly what you want to know to make Japanese more relevant to you.

3 of 3
Become a patron to
Connect via private message
Recent posts by Nihongo Life: Learn Japanese