Nikki
is creating A Collaboration of Art and Dreams
Select a membership level
The Cleansing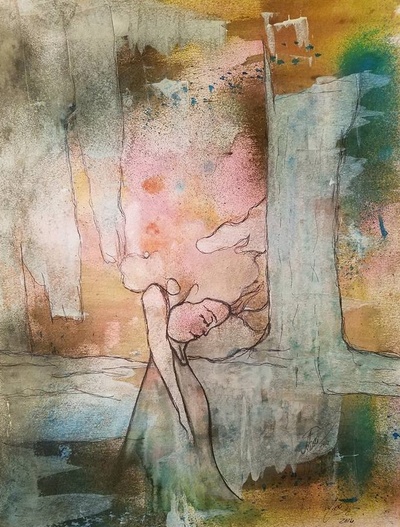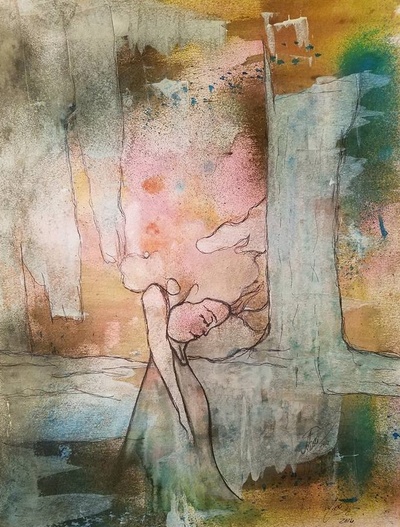 Thank you for your support! It is not in the amount, yet the knowing that you believe in me and this Journey. Through The Cleansing you get access to ALL of my posts regarding my art, trials, processes and everything that flows through me and onto the page or canvas.
The Grounding
Within the Grounding you will receive all the benefits of the Cleansing including upon the completion of your initial sign up for The Grounding level you shall receive a signed 4x6 print.  
The Gathering
You are now Cleansed and Grounded! 
Now it is time for The Gathering
Within this tier gives you the gifts of the two that came before including the sign up gift of a 4x6 signed print. 
In addition to all of the above:
*This level also includes random gifts, discounts and promotions.
About Nikki
This is a place where Dreams Collide and Ring into Reality

Enter My Dreams and Aspire
as*pire ~ fly high: to soar to a greater height

It was a Tuesday ~ October 22, 2013
Week 2 into my Journey back into the Artist Way.
Recovering a Sense of Identity

Through the many lessons within this chapter the quote:
"In creative Recovery, it is not necessary that we change any of our beliefs. It is necessary that we examine them."

Learn to get in touch with the silence within yourself and know that everything in this life has a purpose ~ Elizabeth Kubler-Ross

This was a chapter to face the dragons named Crazy Makers and address self definition as a major component of creative recovery. Drawing new boundaries and staking out new territories as your personal needs, desires, and interests announced themselves. Personal Identity and self define you. (the Artist's Way)This threw me into a weeklong of examining "MY STUFF"
I felt so empty with doing and giving and giving and giving that my cup never runneth over - it just ran dry.
I found that instead of replenishing I would just crash.
So again my thoughts turned to "MY STUFF"
What do I hold sacred?
What do I feed my soul?

Me being the lover of words I needed to make certain I knew exactly what STUFF meant
Stuff - noun
a skill, ability, or knowledge that makes a person able to do
capability, gift, knack, talent, makings, potentiality
~the basic elements from which something can be developed
the quality or qualities that make a thing what it is.

I came to the conclusion that I have some pretty good STUFF going on and that I needed to make the decision to fill myself with the Good and Sacred unless I wished to watch my already weakened roots shrivel.

Out of this week Birthed my Affirmation Dolls
Raw and Rustic just like my soul
Through this week is where the name
ASPIRE, DREAM, and JINGLE
came
into being.

This Dream began a very long time ago, yet I have found many paths to take me around, over, and under the very thing that feeds my soul. This is a result of Life. The many paths that I have ventured has given insight and inspiration to express these journeys into whatever form I choose. Be it a piece of jewelry, a painting, or sculpture there is a great need to create and share with others.
This particular journey began with me realizing how stagnant I had become. Just talking about the dreams, yet never delving into the action part of them. I blew the dust off my Artist Way book and decided to turn the page or a new leaf in life.
Always an excuse of no time I decided: Well I am going to pull some friends into this journey with me.

This birthed the Sisterhood of the Traveling Puzzle

After taking the plunge and placing my soul pieces out into the world. I felt an immense lift and new sense of who I am, and what I wish to become.
My Art fills and empties me all in the same cycle.

I am currently seeking the Bridge, gateway if you choose, to my field of Dreams.
A mind-way
an opening to dreams 
to quiet and solitude
a place that if needed I can just turn the Key.
No matter the noise the chaos or stress that surrounds
I hold the Key to enter within to rest my mind . 
To choose to put it behind as I enter the door and leave it on the other side
if only for a moment
Ode to nothing and everything.

Patreon is my bridge, my gateway from Corporate land to Dreamland.
i hope you will join me on this ride and journey.
To catch a bit of Moon Dust and soar along with me.

The ultimate goal is to obtain a space, Art Barn if you will, so that I can hold Summer Art Camps for Children, classes for anyone who wishes to join in the creativity. A Sacred space to Create and Share with my children, Family, Extended Family, and Friends. WHEN ... I reach this goal... I shall hold an annual 3 day Art Workshop for creative explosion to ALL patrons!
1 of 1
By becoming a patron, you'll instantly unlock access to 4 exclusive posts
By becoming a patron, you'll instantly unlock access to 4 exclusive posts
How it works
Get started in 2 minutes