Nin Chronicles
is creating Poetry, Flash Fiction, & Short Stories
Select a membership level
Poetic Pen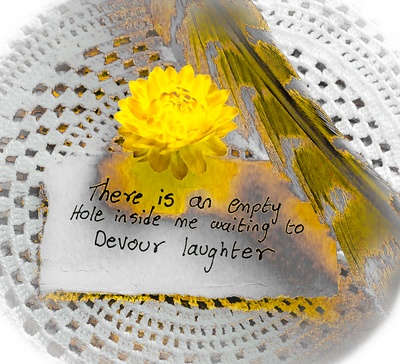 Your kind support encourages me to look deeper within myself for new analogies, to seek out unique perspectives on life as I experience it, and turn negative into light on days when I struggle to write. 
I share my gratitude and
Patron-Only poetry published 4x monthly, fresh and beautiful in graphic format as pictured above. 
Early access to written-on-a-whim writing.
Your generosity makes me smile, knowing you are here to enjoy and appreciate the words that flow from my pen. Thinking about you as I write brings a subtle light to each word infused with happiness. I love sharing and you give me eyes to share to! 
I express my wholistic gratitude through
Patron-Only Poetry published 4x monthly.
Patron Only Flash Fiction (100-1000 Words) published monthly.
Early access to written-on-a-whim writing.
Precious Prompts
Limited (3 of 4 remaining)
You truly challenge me! On days when the words are struggling, your pictures will inspire me to weave tales. Turning something as ordinary as an image into a magical story teaches me to be creative and hone my skills, while giving you something enjoyable to read. 
Therefore, your incredible showing of love and engagement moves me to show my appreciation by way of 
Patron-only poetry published 4x monthly.
Flash fiction (100-1000 words) published monthly
Early access to written-on-a-whim writing.
You have the opportunity to submit a photo to me once a month on Patreon or via my email. I will write a piece of flash fiction (100-1000 Words) inspired by the photo and post it here for you to read.
About
Who Am I?
I live in the Blue Ridge Mountains of Virginia, where I write because it is who I am. I write because it is what I am. I write because, without writing, I could not be me. That is why I came to Patreon. To meet you: people who want to read what I write and are supportive of my writing.
Nin Chronicles
(the blog) has over 24,000 worldwide views and is filled with many a
poem
and
flash fiction
piece so you may receive a taste of my writing and better decide if you desire to support the exclusive content I create here, for those of you who are kind enough to follow me or give a little each month.
What Is Nin Chronicles?
Nin Chronicles started as a story and evolved into the name of my blog. With Nin Chronicles, I defy niche. I do not belong to the writing niche or the parenting niche but rather both, as many writers
are
parents. Nin Chronicles is a place where family has a place in fantasy. If you are so inspired, you can explore my little corner of the web
here
.
Where Will Your Money Go?


Your pledges will be put towards registering a domain name for the blog so I may reach more people and invite more souls into the circle of our community, buying the notebooks and pens I use to create my writing, and maintaining the software used to create the poetic images I share with you. You will also fund the chocolate and tea that keeps me going, which may sound selfish, but we all have to eat.
Why Become A Patron?
As a patron, you will walk the path with me and share in my writing process. You will be a teacher by way of feedback, encouraging me to better hone my skills and reach for new opportunities. I will be writing for you, and perhaps you will even learn to write, as I share insights as to why I write and how I write, and why
to
write.
You will be with me from the beginning of Nin Chronicles' first chapter to The End.
And, while that may not be enough for all of us, I know that would be enough for me.
Having a domain name makes Nin Chronicles easier to find through search engines, encourages new people to join the community, and lets me explore the marketing and writing opportunities having a domain name opens up. 

But domain names are not free! At ten patrons, your patronage will enable me to pay for ninchronicles.com and allow me to cover my site's hosting fee, allowing you all to continue to enjoy and encourage my writing. 
1 of 2
By becoming a patron, you'll instantly unlock access to 84 exclusive posts
By becoming a patron, you'll instantly unlock access to 84 exclusive posts
Recent posts by Nin Chronicles