Cara Poalillo & Ninjababes
is creating The Ninjababes Podcast & videos on TheNinjababes YouTube
Select a membership level
Ninjababe
Exclusive access to the "I Want to Be Fearless" one-time mindset teaching
Early access to The Ninjababes Youtube videos
Input on the direction of Ninjababes; including topics for upcoming episodes, videos, and teachings
Thank you gift: Official Ninjababe Girl Gang patch and thank you card (merch retail value: patch $6)
Ninjababe+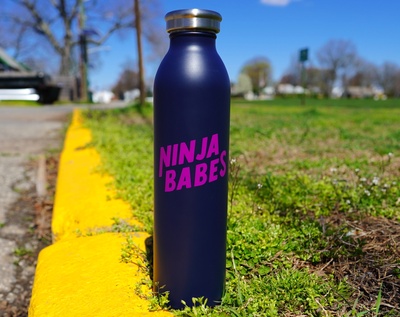 Exclusive access to the "I Want to Be Fearless" one-time mindset teaching
Early access to The Ninjababes Youtube videos
Input on the direction of Ninjababes; including topics for upcoming episodes, videos, and teachings
One exclusive Ninjababes+ mindset teaching each month
Thank you gift: Official Ninjababe Girl Gang patch, thank you card, and Ninjababes stainless steel water bottle (merch retail value $6 patch + $28 bottle= $34 total merch retail value)
Ninjababes Ultra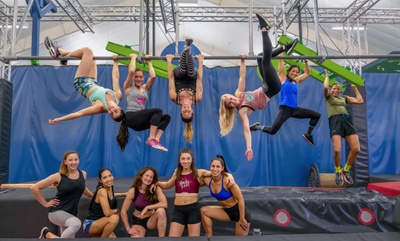 Exclusive access to the "I Want to Be Fearless" one-time mindset teaching
Early access to The Ninjababes Youtube videos
Input on the direction of Ninjababes including topics for upcoming episodes, videos, and teachings.
One exclusive Ninjababes+ and Ninjababes Ultra mindset teaching each month
One monthly "Consult with Cara" group Zoom call featuring a private group mindset lesson and live Q&A with Cara
Ninjababe Girl Gang patch, thank you card, Ninjababes stainless steel water bottle, and Ninjababes sports bra (Merch retail value: patch $6, bottle $28, sports bra $58= $92 total merch retail value)
About
Cara Poalillo is a 2x City Finalist on American Ninja Warrior with a mission to bring empowering mindset transformation to all. Cara created Ninjababes, which is a community that empowers females in strength, confidence, and identity.

Cara's mission with Ninjababes is to:
*Empower girls and women to challenge themselves and build self-confidence through physical and mental feats that draw them out of their comfort zone without fear of judgment or negative stigma
*Provide an outlet for ninja warrior men to show their support for the ninja warrior women through promoting equality, respect and empowerment
*Provide training groups for women that challenge, motivate, and strengthen them, physically, mentally and emotionally

Cara Poalillo is the host of The Ninjababes Podcast. Every week she interviews inspiring women and teen girls from the ninja warrior community. The goal is to provide free content to empower each other through encouraging and practical teaching, inspiring stories, and transparent discussion.

Ninjababes offers empowerment workshops and events. These include both free and ticket events. These workshops teach mental and physical strength. Mindset training involves: group discussion, visualization, affirmation, confidence and constructive thought-building, identity development, course strategy, competition skills, and more. Physical training includes: learning how to bring confidence into your ninja performance, obstacle skill work, competition skills, conditioning work, understanding body awareness, and more.

All donations will go to the production of The Ninjababes Podcast and the production of instructional and inspirational videos on The Ninjababes YouTube channel. I appreciate your support and want to bring you the content that you want and need to listen to!

Meeting this goal will mean I can create and upload one new Youtube video every week! 

This weekly video will be either a specific mindset teaching or an at-home workout video that matches my audience's needs.  Video topics will include:


Thinking positively
Learning to believe in yourself
Developing confidence at any age
Using comparison as a positive tool
Viewer requested topics
AND easy-to-follow workouts that you can do with minimal or no equipment!
1 of 2
By becoming a patron, you'll instantly unlock access to 6 exclusive posts
By becoming a patron, you'll instantly unlock access to 6 exclusive posts
Recent posts by Cara Poalillo & Ninjababes