Curis
is creating Warhammer 40K Miniature Painting Tutorials
Select a membership level
Monthly Painting Tutorials
Once per calendar month, you will receive private access to an exclusive stage-by-stage painting tutorial, walking you through one aspect of painting a miniature.
About Curis
Hi, I'm Curis. I've spent years painting the studio miniatures for industry heavy-hitters Games Workshop, Forge World, Mantic Games, Avatars of War, Wargames Foundry and more. I can teach
you
the secrets and skills you need to take your painting to this level.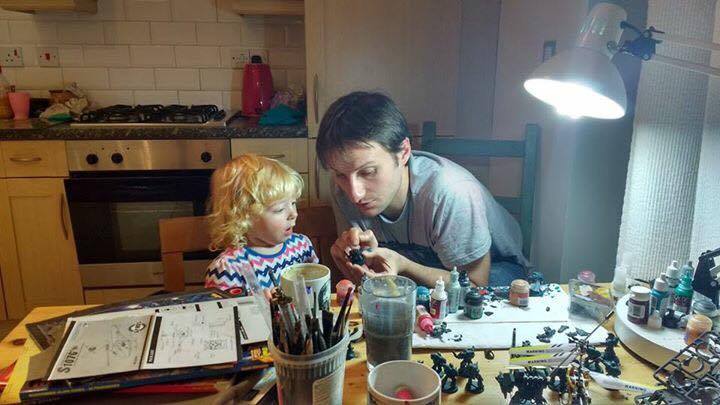 I've written painting articles for White Dwarf
,
and now I'm taken what I've learnt to teach people how to paint in the most genuine and honest way, where we're not locked into using a partiular company's paint range
STAGE-BY-STAGE TUTORIALS
I provide tutorials super-focussed on the individual stages that make up painting a miniature. They provide the colours and mixes used, the technique, the secrets, the theory behind it and expert guidance on how to get your miniatures looking like this one.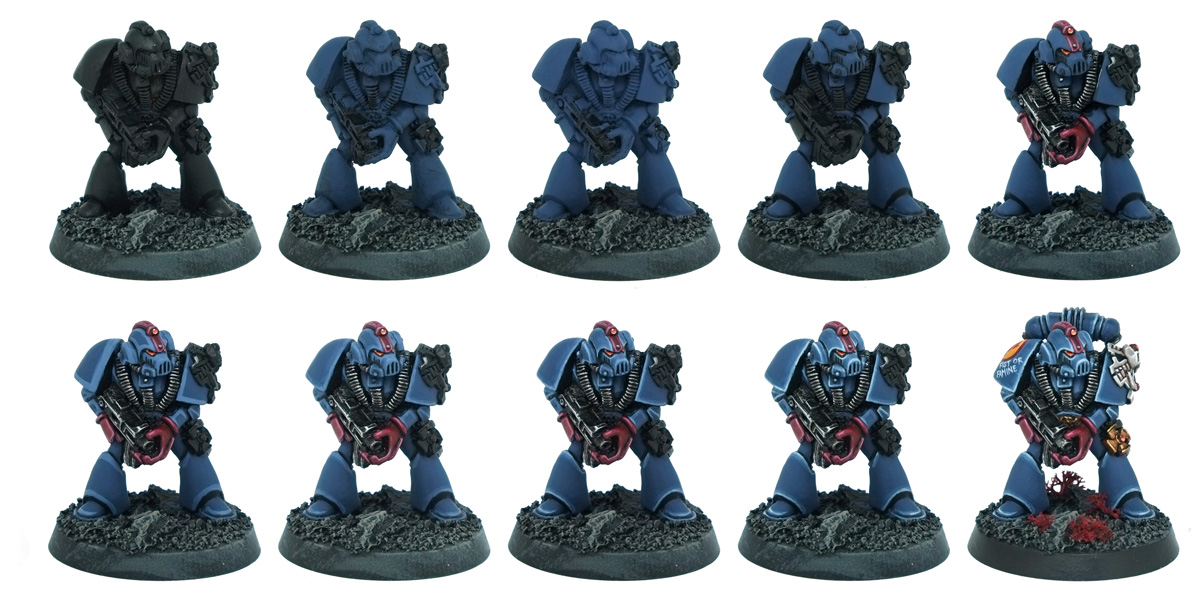 These ten photos show the various stages of a Rogue Trader Crimson Fists Space Marine. Each tutorial will focus on a specific colour, technique or aspect of a miniature that will unlock the secrets of getting studio quality miniatures, as good as you see in White Dwarf.
MAY 2020 TUTORIAL - ULTRAMARINES BLUE POWER ARMOUR
The latest tutorial runs you through painting the classic Warhammer 40,000 Space Marine posterboys, the Ultramarines.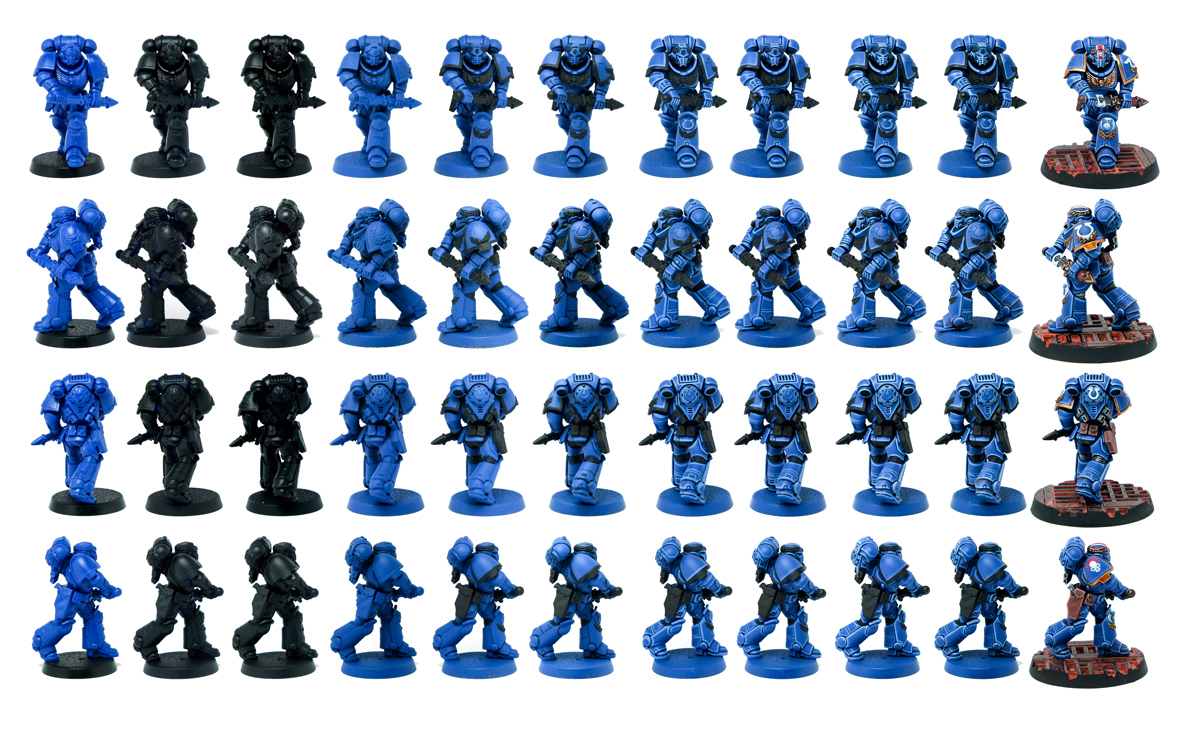 APR 2020 TUTORIAL - RAINBOW HORRORS

April was a lockdown special, with a rundown on how to paint every colour at once on this Horror of Tzeentch.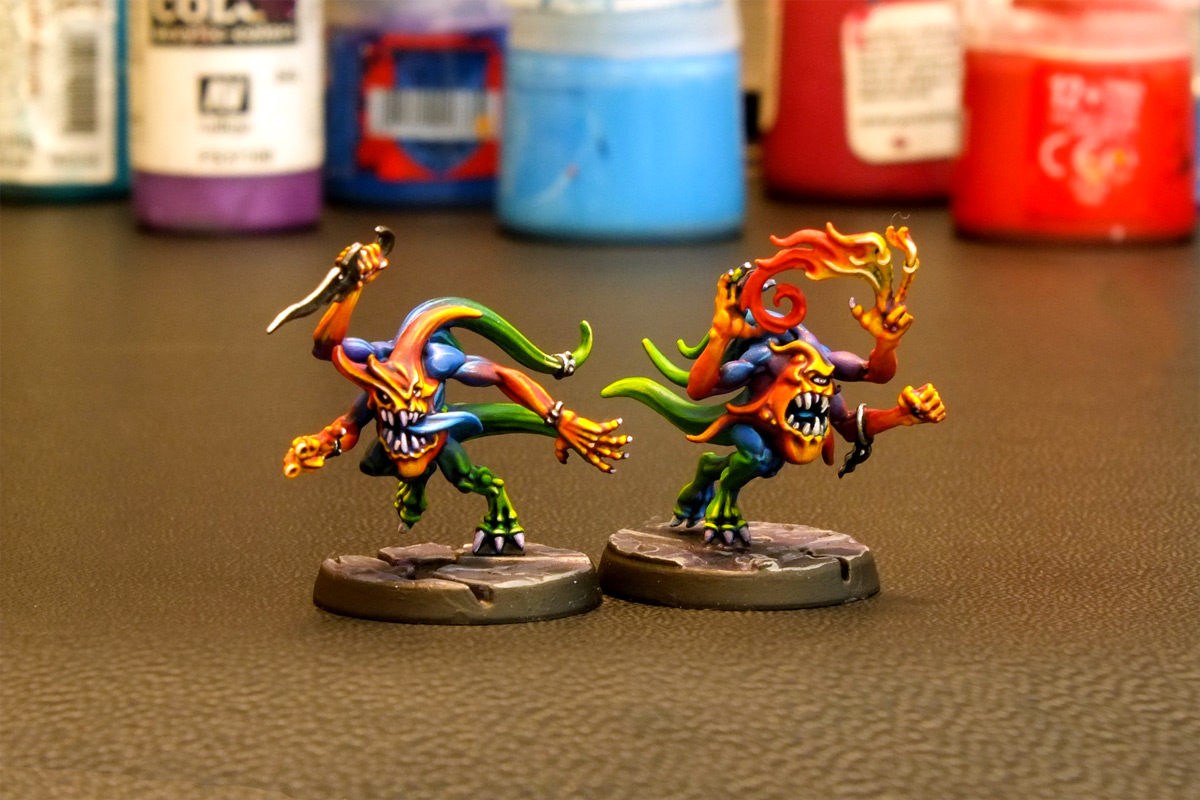 MAR 2020 TUTORIAL - PAINTERLY NMM POWER SWORD

By special request, we covered a stylish NMM (non-metallic metal) power blade.
FEB 2020 TUTORIAL - SICKLY PURPLE ALIEN FLES

February was a look at the fiery red champions of Human, the Adeptus Astarted Blood Angels with a look at how to paint vivid red power armour.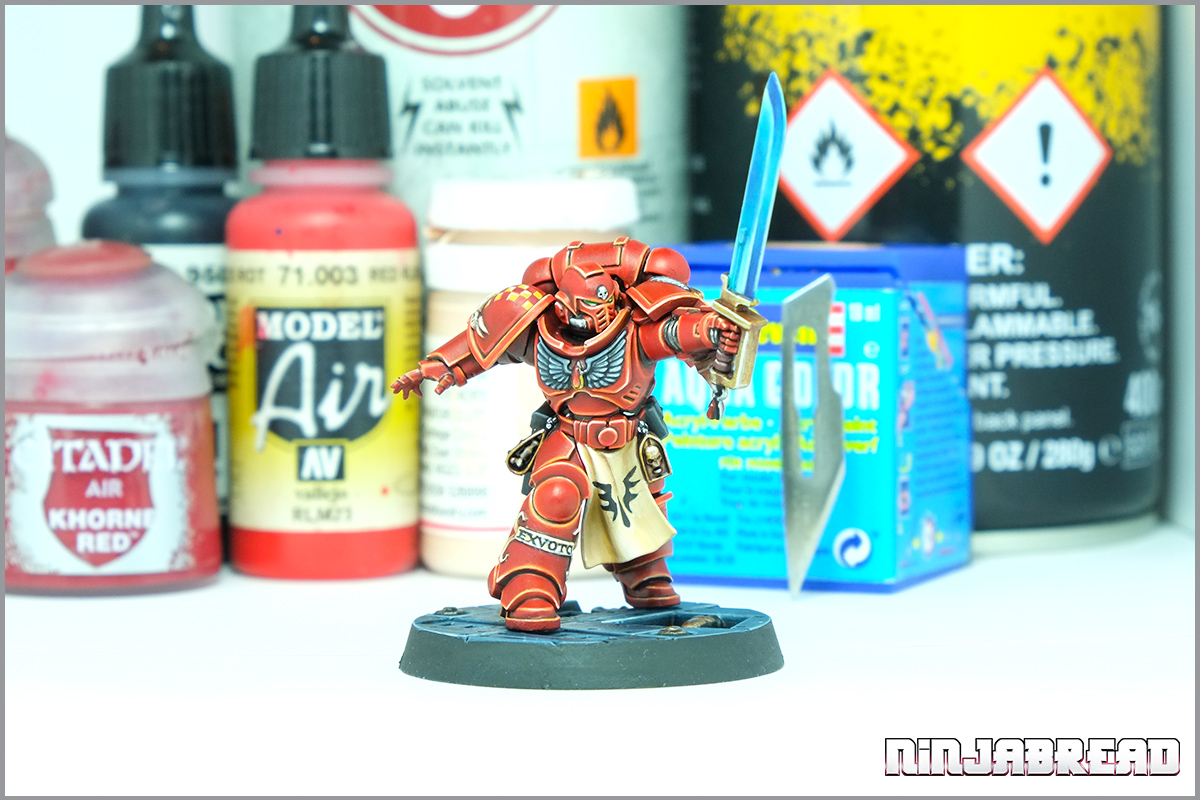 JAN 2020 TUTORIAL - SICKLY PURPLE ALIEN FLESH
In January we looked at how to achieve a sickly cool alien flesh tone using stacked washes, glazing and working on areas of smooth organic detail.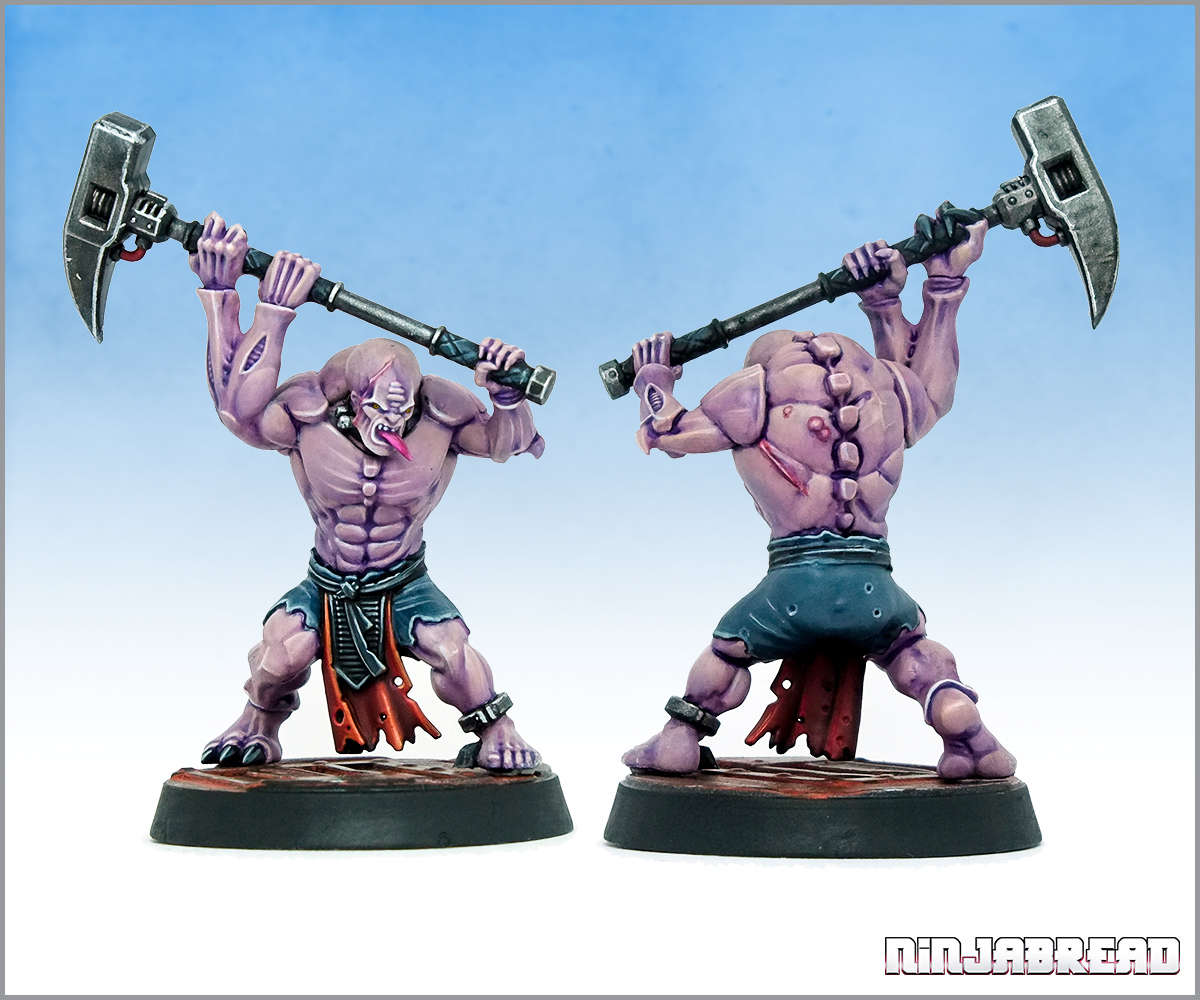 DEC 2019 TUTORIAL - WOOD GRAIN TEXTURE
How to paint your warmachine with a brilliantly realistic woodgrain texture.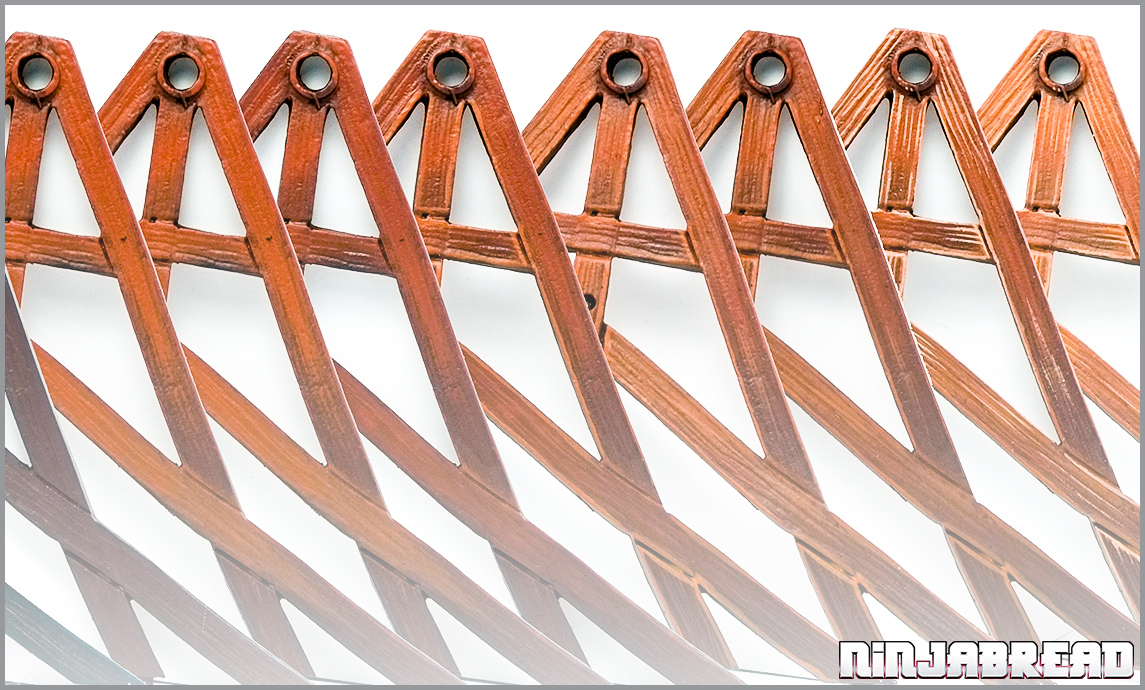 NOV 2019 TUTORIALS - BATTERED YELLOW ARMOUR PARTs 1 & 2

A special two-parter showing you how to paint vibrant and smashtacular Orruk armour.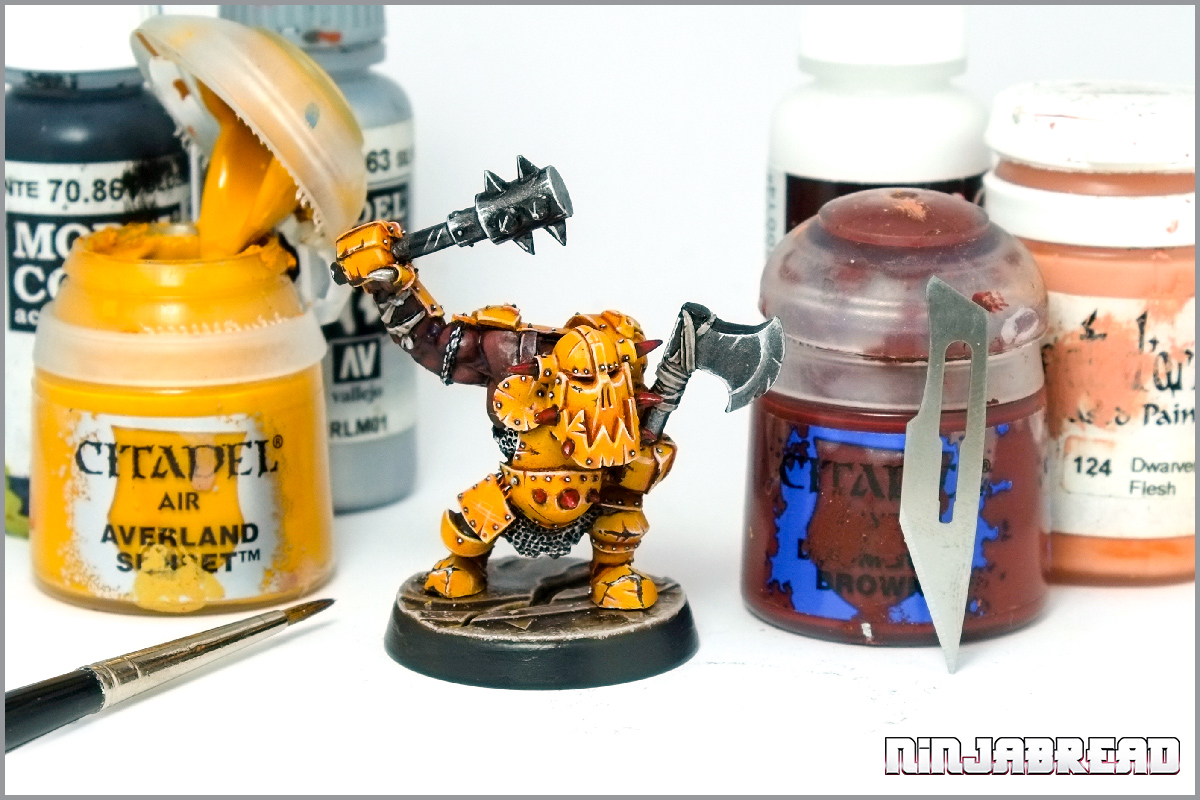 OCT 2019 TUTORIAL - VIBRANT GREEN ORC FLESH
Learn how to paint your Orc with skin so vibrant that will punch your opponent in the face.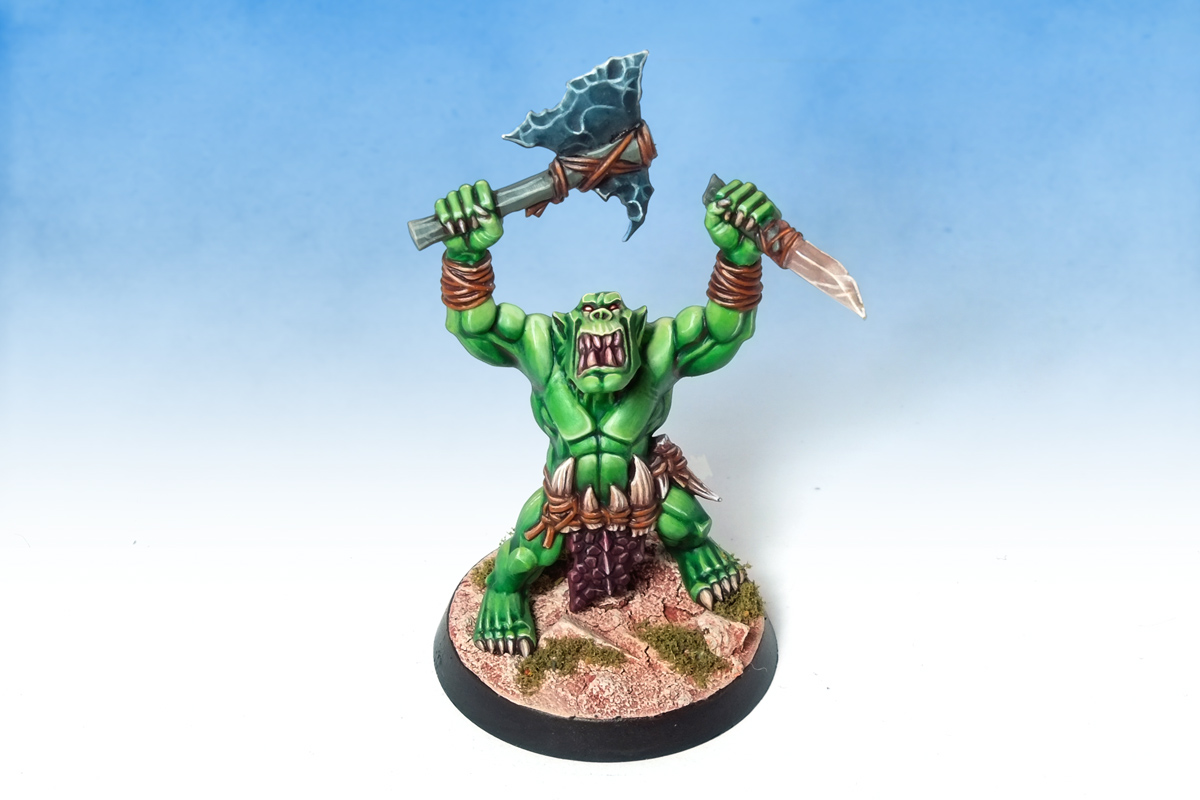 SEP 2019 TUTORIAL - ROTATING CHEQUERED SHIELD
Discover the tricks and secrets for creating a classic and eye-catching freehand shield pattern.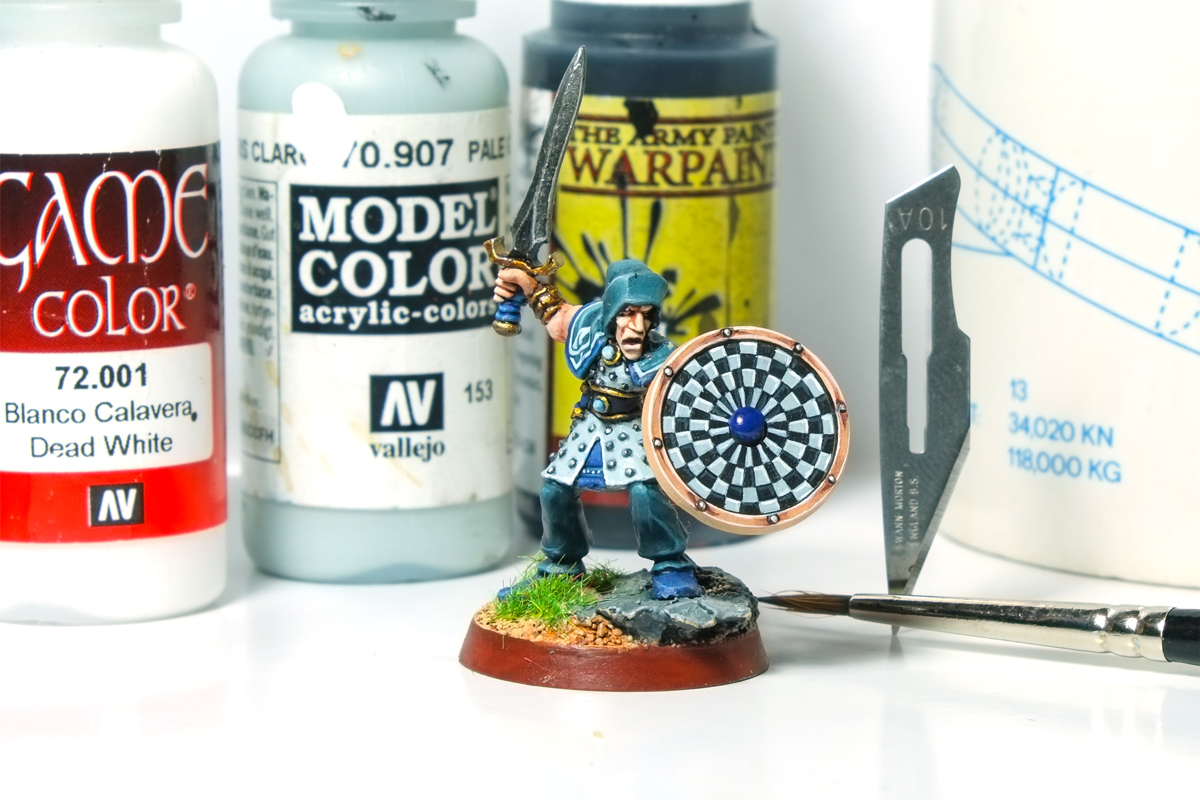 AUG 2019 TUTORIAL - FIERY RED POWER SWORD
The ultimate breakdown for how to paint a classic glowing weapon.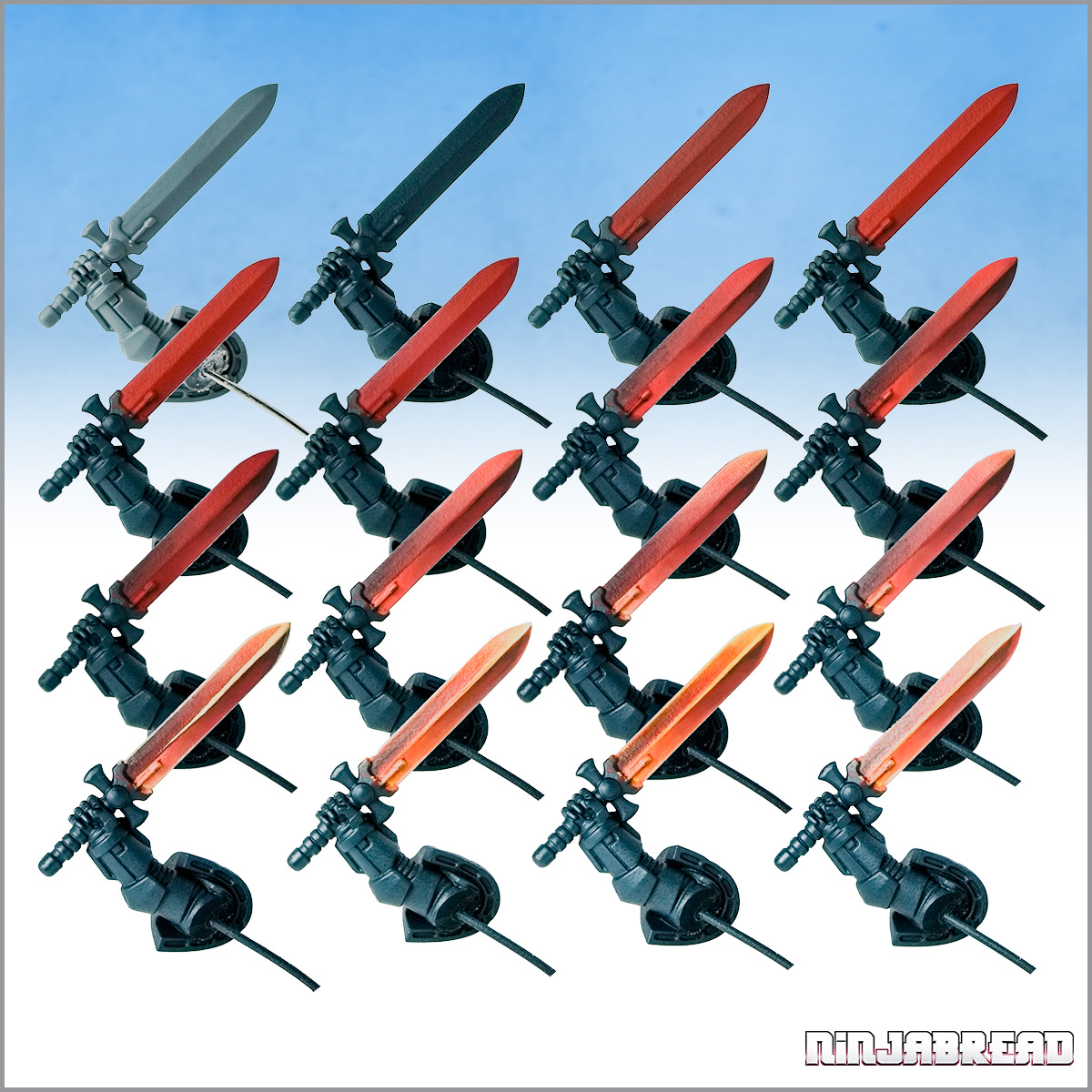 JUL 2019 TUTORIAL - SHINING GOLD ARMOUR
How to paint your elite infantry in the shiniest goldiest armouron the planet.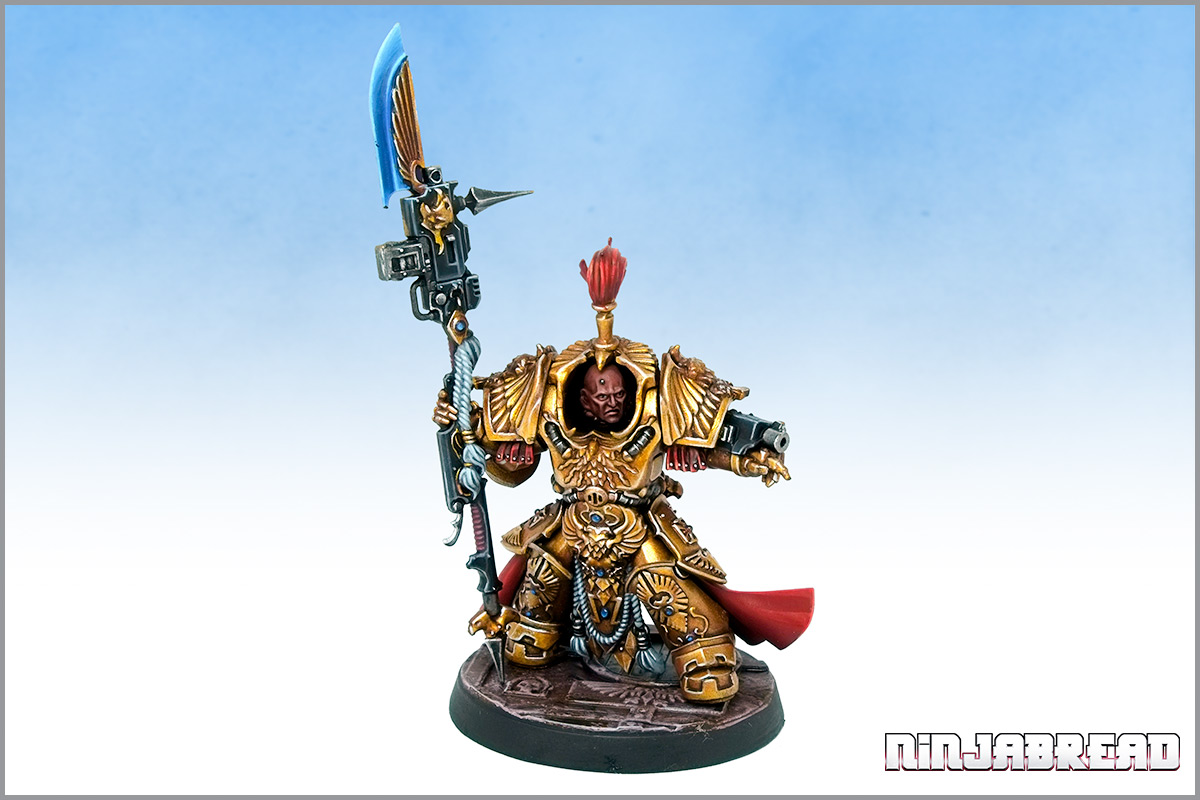 JUN 2019 TUTORIAL - DARK HUMAN FLESH
Another part in the human flesh masterclass series.


MAY 2019 TUTORIAL - RICH RED CLOTH
How to achieve a rich red cloth on this Saim-Hann Eldar Warlock. We looked at tactically glazing areas inbetween highlights to ensure a vibrancy of colour.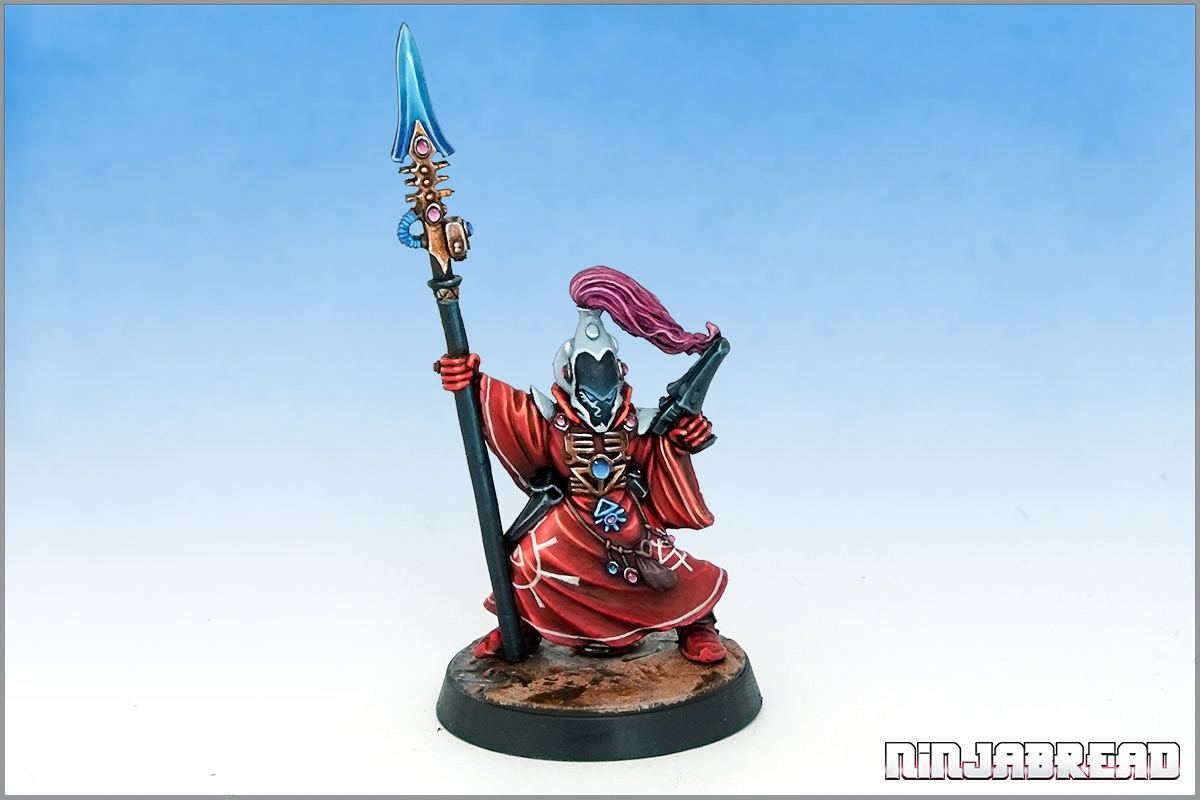 APRIL 2019 TUTORIAL - BLACK POWER ARMOUR

In March we looked at black power armour with this Deathwatch Agressor Sergeant. We went into the unique approach to timing highlights that black requires.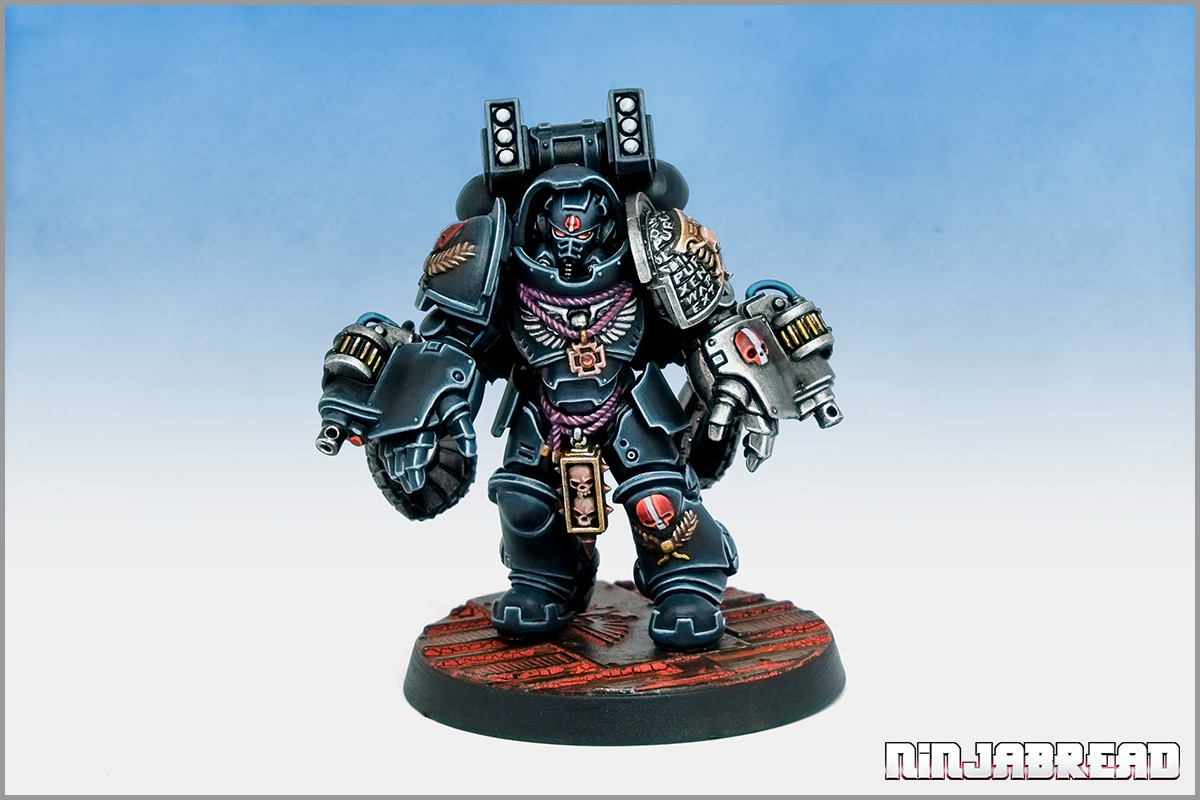 MARCH 2019 TUTORIAL – PALE BLUE ALIEN FLESH

How to paint a translucent blue alien flesh with the help of this Blackstone Fortress Ur-Ghul. We covered how to wash down to get a eery translucency to the skin.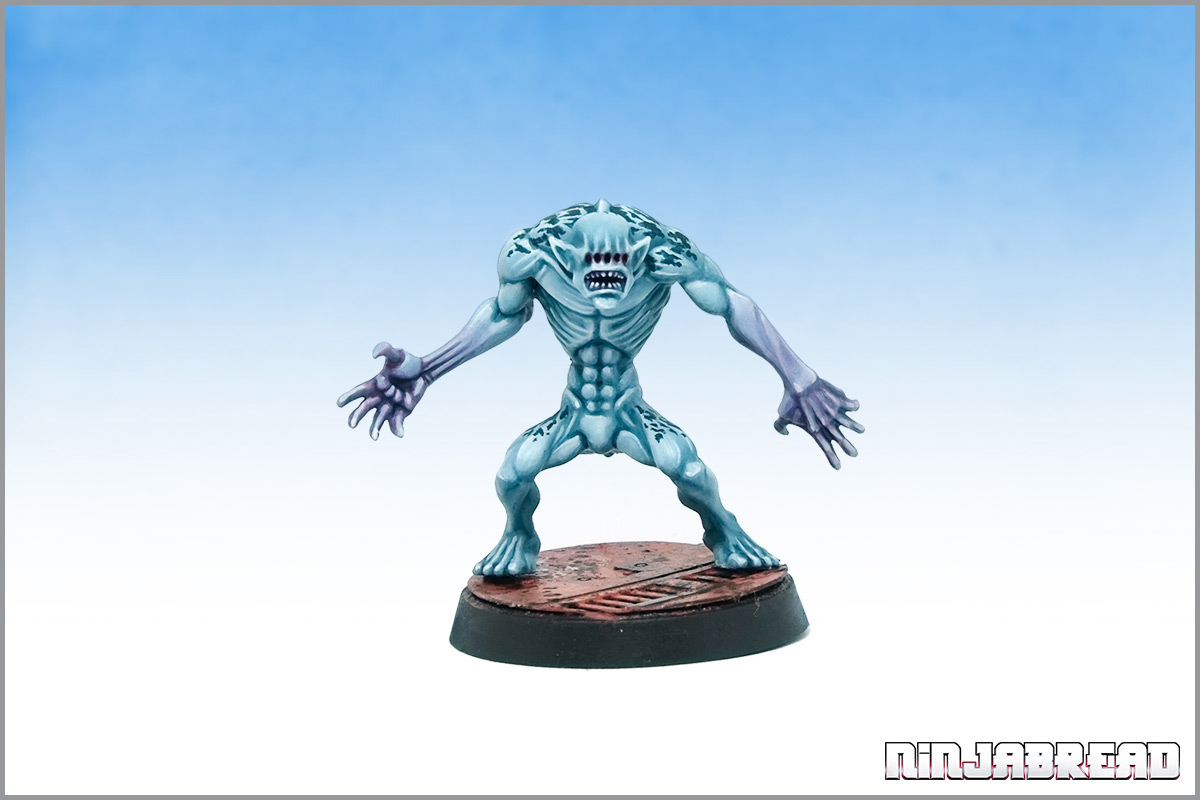 FEB 2019 TUTORIAL - WET-BLNDED PURPLE CLOTH

How to wet-blend a smooth purple cloth.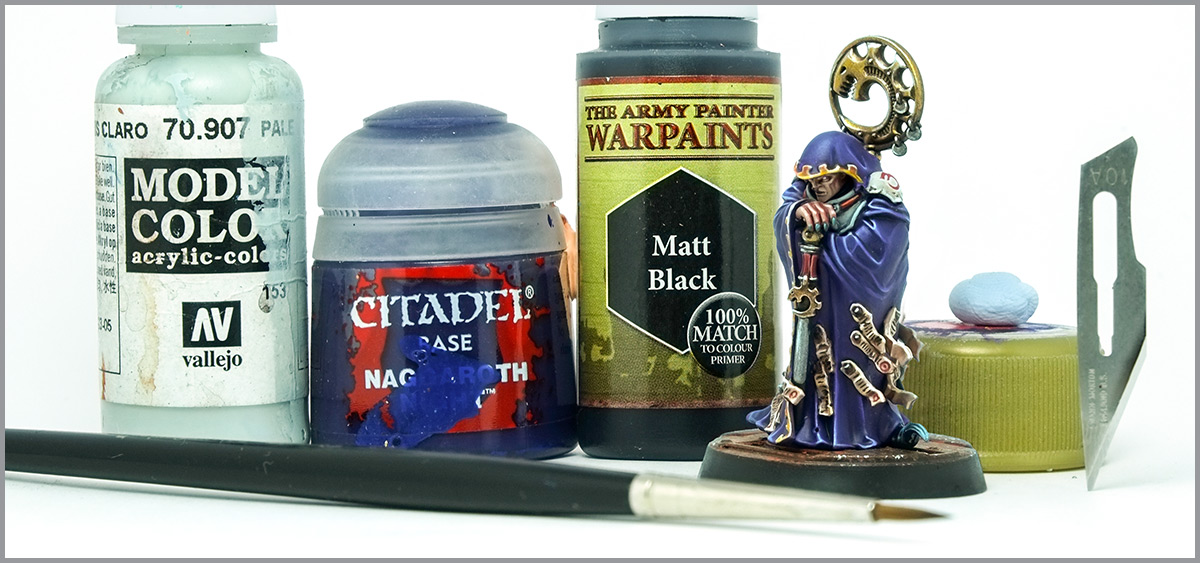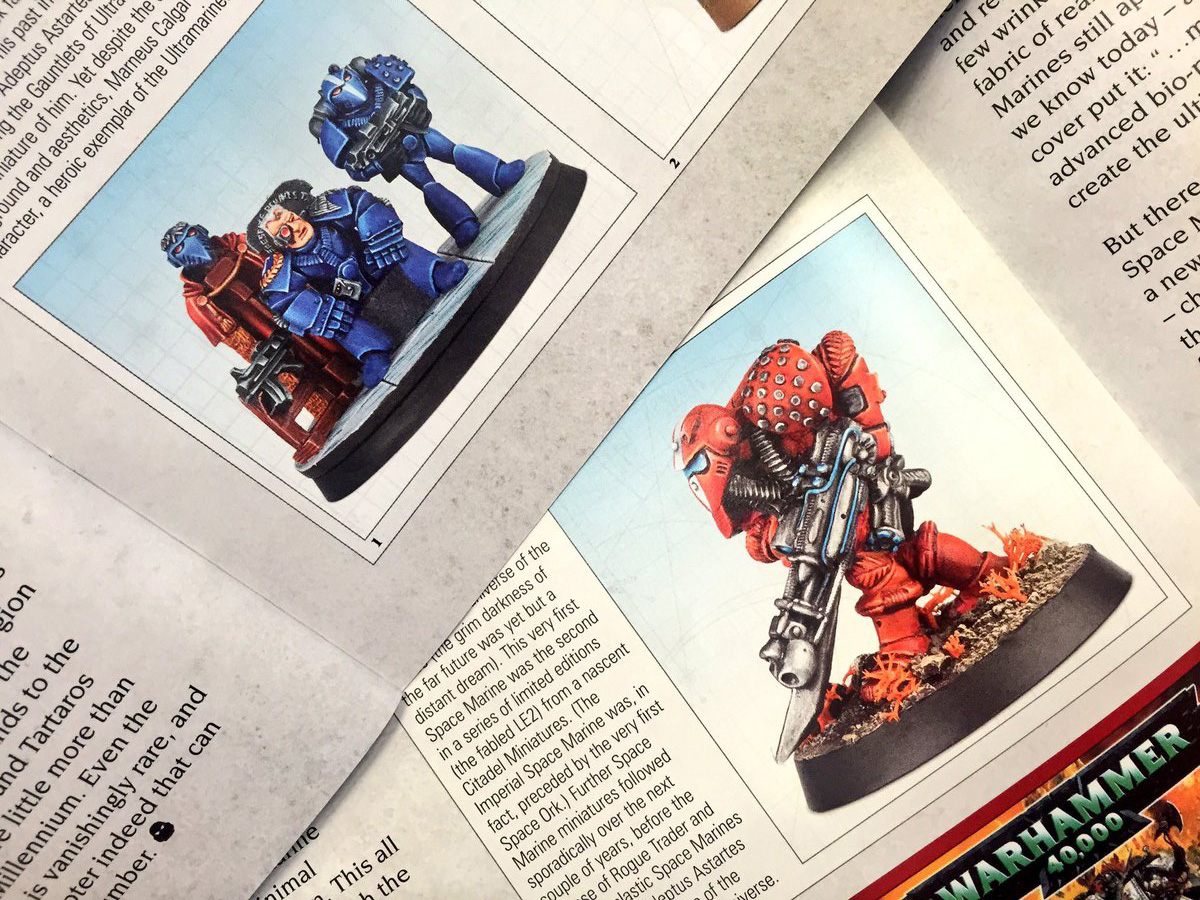 Two examples of the paintjobs commiioned for publication in White Dwarf – Rogue Trader Marneus Calgar and LE01 Imperial Space Marine.
I WANNA SEE MORE
Visit Curis' site – ninjabread.co.uk – for the gallery of his personal projects. Please
email
or
tweet
him any questions.
By becoming a patron, you'll instantly unlock access to 31 exclusive posts
By becoming a patron, you'll instantly unlock access to 31 exclusive posts
How it works
Get started in 2 minutes