The Ninth Archive
is creating a reality that entwines with our own
Select a membership level
Scavenger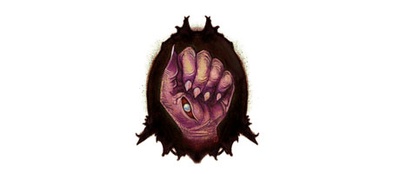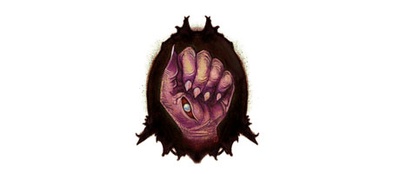 Sample tantalizing otherworldly evidence.
Monthly images and messages that arrive in your mailbox
Access to shrouded glimpses of each weekly Ninth Archive revelation on Patreon
Examine the bewildering scraps that arrive from another world. A prayer card, a photograph, a hastily written potion recipe. A fragment or image, sealed with uncanny shadows.
"The process of excavating relics is intricate and occurs in many stages. Before a true artifact can be revealed, its essence must be triangulated by the strange movements of shadows, partial palimpsests, half-indecipherable xenograms, and other second-order effects of deep and obscure processes. This ritual dissolution of barriers yields signals, reflections, and glimpses that are prized by aspirant Archivists for their prophetic and revelatory power."
Mudlark
Undergo initiation into the Ninth Archive's main body.
Full access to every Ninth Archive revelation, which are unveiled weekly on Patreon
Monthly images and messages that arrive in your mailbox
By earning access to the Ninth Archive, you may lose yourself for centuries in its compiled documents and imagery. Furthermore, you are alerted directly with each fresh discovery, and will rank among the first and the few to gaze upon their potent mysteries.
"It is said that the Mudlark is neither at home in the sea, nor on the land. They make their homes in the twilight landscape where one blends into the other, where wanderers from disparate realms unknowingly meet, where the pull of the undertow and the stability of the earth reach an imperfect balance. It is a place of tidepools and shipwrecks, of shifting sands and erosion, of all-burying mud and the ephemera found within."
Amanuensis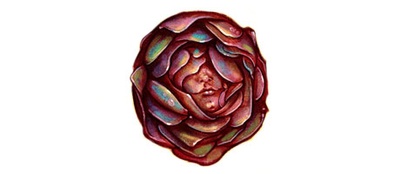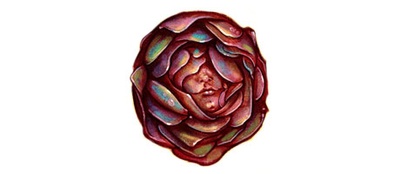 Covet the artifacts of another dimension.

Each month a unique object finds its way to your mailbox from the shadow realm

Full access to every Ninth Archive revelation, which are unveiled weekly on Patreon
Monthly images and messages that arrive in your mailbox
As your contact deepens with the enigmatic worlds which are the subject of Ninth Archive inquiry, you begin to draw those worlds closer to yourself. Objects will appear to you whose context you may question, but whose provenance you must never doubt. Delight in these arcane intrusions.
"Thread by thread, star by star, voice by voice: the pattern loosens, frays, comes apart. An Amanuensis is Changed by the Archive, tinted by the light of achromatic suns and inked by myriad unseen quills. And by this Change they become a whorl in the unraveling tapestry, possessed of a strange gravity of the unseen and undreamed, drawing to themselves, slowly, unpredictably, mementos thought lost to time and space."
About The Ninth Archive
Beyond our world, there is another. Time and space are lies, hollow comforts painted over the truth of a Totality vast and oozing, terrible and sublime, bloodshot by ritual and secrets. Aberrant things are washed ashore by its tides, unfamiliar words are borne on winds from its far shores. But they are not incomprehensible, to the initiated.
In a distant place, removed from Earthly concerns, we have founded an Archive. There we collect what we can from this new world, and dedicate ourselves to its study and exploration. And we are not alone. Much of our scholarship is to chronicle the stories and testament of others whose fates this hyperreality has interrupted, entwined, or consumed.
We invite you to join our order. Together, we will learn haunting truths that arise from forces and beings unseen. Those who set on the path to become Archivists must immerse themselves in the objects and materials touched by this world we seek. Every interaction with this tainted ephemera pulls you and the hidden reality closer. You will hear it in echoes, see it in shadows, find it in old memories where you did not notice it before.
We cannot promise safety. But boundless mystery awaits for those who are discontent with the flat dimensions of a single sunwashed reality. Tear away the veil, feed the lucrephage, step into the shadows of the Ninth Archive.
Preview some of our tales below:
https://www.patreon.com/posts/ehao-s001-7772283
https://www.patreon.com/posts/ehao-k001-7772292
https://www.patreon.com/posts/ehao-r001-7772305
Who are the Archivists?
We are 
Marcelo Gallegos
, 
Cameron Higby-Naquin
, and 
Topher Burns
(For additional information, you can refer to our full FAQ 
here
.)
Trailer music courtesy of 
Lady Uranium
.
Below you will see the Lucrephage at its task of processing Patron pledges, unlocking the Archive's deepest secrets:
$333.38 of $400
per month
Unlock a new Archive Catalogue → E号-F The Distant Future
From this point forward, the Archivists will peruse the chrome shimmering cabinets and scintillating data-streams of the far future and new Entries may hail this exotic provenance.

Unlocks:

The Distant Future Category
A bonus Entry, providing a glimpse into the Archive's distant future
4 of 15
By becoming a patron, you'll instantly unlock access to 100 exclusive posts
By becoming a patron, you'll instantly unlock access to 100 exclusive posts
Recent posts by The Ninth Archive
How it works
Get started in 2 minutes