The Ninth Archive
is creating Illustrated Crypto-Worlds
Select a membership level
Dabbler
The lacquer cabinets and jade vaults of the Ninth Archive are replete with literary-visual artifacts from realms illusive, vast and remote. The finest of these are collected into a public feed for perusal by the curious and peculiar.
You will receive:
Early Access to the Patron-Only feed of Entries
Scavenger
The process of curating records and relics is intricate and error-prone. Many strange incomplete artifacts, partial palimpsests, indecipherable xenograms, and other oddities unfit for the dark gloves of the Archivists are sent to the scrapyard for ritual dissolution. Long-fingered goblins sometimes snatch them up and are willing to share their prizes--for a price.
You will receive:
All previous rewards
WIP updates
Sketches, brainstorms, and fragments
Your name (or a moniker of your choosing) will be included in The Necropolis, a monthly illustration which lists patrons at the scavenger tier or higher.
Links to a monthly-ish music mix
Mudlark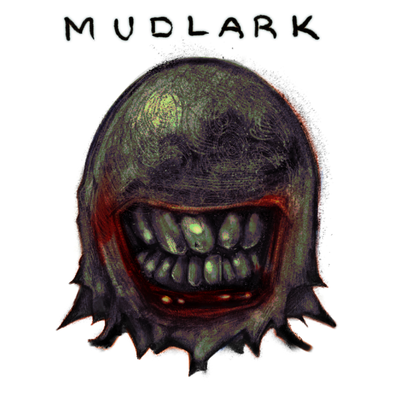 It is said that, centuries ago, living shadows engraved the complete textual and visual content of the Archive upon a mountain-sized spike of cold iron and hammered it deep into the sea floor. Rumors abound that the rusted, algae-covered end of this spike was found at the bottom of a distant and unnamed harbor, though most seafarers do not speak of it. Bulge-eyed divers with whispery voices offer to make rubbings of its surface, and while beautiful, you can't help feeling as though you've seen them before, somewhere.
You will receive:
All previous rewards
High resolution images of entries (we will provide download links)
Voting privileges in polls which may have an impact on storyline
Monthly email compendium
About
The Ninth Archive is a series of immersive, illustrated micro-fiction.
A Chronicle of Entwined Fates
. Our story is futuristic dark fantasy where nothing is as it seems, told from the perspective of three gifted teens. A musician and a hacker, sisters in dystopian Shanghai carve out a life from chaos. A solitary boy in the darkness of Antarctica listens closely to a voice from under the ice. Each will discover how many layers lie beneath the surface of reality.
Patreon is a way for us to fund our creative work, letting us interact with fans and the creative community.
With your support, we will be better able to focus on the task of making new artwork and writing, while also giving you, the Patrons, immediate access to everything we make.
We are passionate about our work, and hope that The Ninth Archive, and those who inhabit it, can provide you with some inspiration, some escape from the mundanities of life, or even the motivation to create your own world beyond the one we inhabit.
We're here to tell stories, and we have so many to tell you.
The Ninth Archive is a tale told through Entries from the collection of a mysterious archive that spans time and space. This Patreon exists because without your help the Archivists cannot continue their work and the story will wither, unfinished. The Lucrephage must be fed.
If you like our work, are intrigued by the stories of the Ninth Archive, and the possibilities of exploring its strange universe, you too may become a Patron. Choose how much you want to pledge per month (even a small amount contributes to the greater whole) and select from amongst a bounty of rewards such as work-in-process fragments, handwritten letters from the future, or having your name featured in monthly artwork.
Your Patronage enables us to write more stories, create more worlds, draw more pictures, invent stranger creatures, and unearth deeper-buried lore. It keeps the lights on and the internet flowing, gives us time to imagine and motivation to continue. With us both being freelance professionals,
your pledge removes some of the stresses of earning a living, and frees up more mental space and energy to do what we really love
: creating The Ninth Archive, and interacting with kindred spirits who enjoy our creations.
We hope you will find the Ninth Archive's fusion of illustration and microfiction in an interconnected web to be innovative and thought-provoking.
It's possible you have never experienced a story told in this way
. The more you read of it, the more elaborate the web becomes, and more involved with the characters and universe you become. While our releases may be non-linear in nature, devoted Patrons will discover connections between them, which are all a part of the Grand Design of the Archivists. You might think this sounds confusing, but it's actually a lot of fun.
As a Patron you will also see, first hand, the artistic process that goes into creating such a work. Perhaps you will find this illuminating, or perhaps it will only deepen the mystery.
The only way to experience the story's strange and meandering progress is to become a patron. Pledging at higher tiers will enable access to astonishing rewards and expedite the unlocking of Goals: secrets too cryptic for the uninitiated.
It is only through your kindness and generosity that this enigmatic and beautiful world can exist.
Thank you.
Preview some of our tales below:
https://www.patreon.com/posts/ehao-s001-7772283
https://www.patreon.com/posts/ehao-k001-7772292
https://www.patreon.com/posts/ehao-r001-7772305
Who are the Archivists?
We are 
Marcelo Gallegos
and 
Cameron Higby-Naquin
How often do you release?
Archive entries are released three times per month. As additional goals are unlocked, Entries will increase in frequency to four, or even five times per month.
What kind of content can I expect to see?
Entry content will be varied, but may include prose of varying length, poetry, and textual fragments. Some (but not all) will be accompanied by art, which will vary from sketches and smaller drawings and paintings, to more experimental digital art, to fully realized illustrations.
What exactly are Goals?
Goals are milestones, and with each milestone we pass, we will distribute appropriately celebratory bonus rewards. What this really means, is that when we pass certain dollar amounts, we'll free up that extra bit of time and energy to expand the world of the Ninth Archive. Reaching these milestones gives us more financial freedom, and therefore more creative freedom to create the Archive.
Goal types decoded:
New Archive Catalogue.
Each Archive post (or Entry) belongs to a Catalogue, which indicates which section of the narrative it belongs to. The Archive begins with only a handful, and as the milestones are passed more will be unlocked for more diverse tales and artwork. Whenever a new Catalogue is unlocked, we will provide a bonus post to commemorate that occasion.
New Secret Character.
The overall story of the Archive concerns many fates, but some are more central than others. As we attain more Patronage we will be able to focus on adding more characters and stories to the narrative.
(For additional information, you can refer to our full FAQ 
here
.)
Trailer music courtesy of 
Lady Uranium
.
Below you will see the Lucrephage at its task of processing Patron pledges, unlocking the Archive's deepest secrets:
Unlock a new Secret Character → Hortencia LaBeija
Moving forward, Hortencia's files will be subjected to the Archivist's maniac scrutiny, the sordid details of her existence surreptitiously dragged into the stark light of day.

Unlocks:

Hortencia Storyline
A bonus Entry, introducing this new character
3 of 15
By becoming a patron, you'll instantly unlock access to 65 exclusive posts
By becoming a patron, you'll instantly unlock access to 65 exclusive posts
Recent posts by The Ninth Archive