I'm your coach if you want bigger and more sensitive nipples and a bigger bulge.
I am pumping since 25 years and know all the tricks. Save time and money with my private coaching. Access my Nipplecoach know-how archive and get all your questions answered. My 3-steps program will guide you how to enlarge your nipples permanently.


My goals. To have more fun with bigger nipples. To have more success with a visible bulge. To be a fit older man and aging boomer with healthy muscles. Change is good.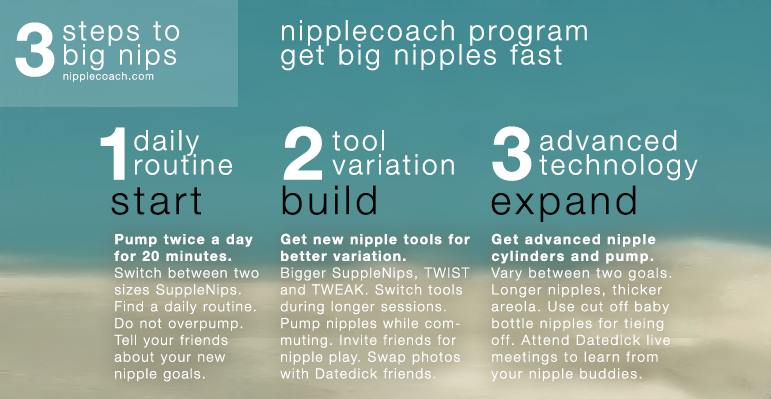 These are my reward levels.
BULGE 5$ – Just bulge pics and stories – no coaching.
NIPPLES 10$ – Big nipple pics, pumping pics – no coaching.
COACHING 20$ – Get coached and see everything.
IMPORTANT – You can switch reward levels and cancel any time. For only 1$ to can follow as a privileged patron. Only you can see the latest Nipplecoach news and free content. Follow Nipplecoach behind the scene and see live videos via Patreon Lense (similar to Instagram stories).