Nicholas Lamar Soutter
is creating Books, Essays, Media and Debates
Select a membership level
Subscriber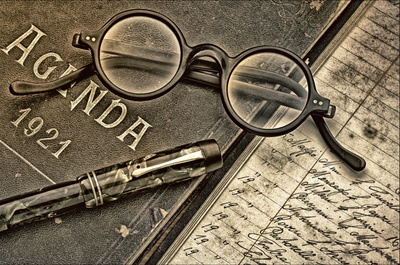 There's nothing more rewarding than knowing someone has decided to become a Patreon. Even the lowest tiers add up, and just knowing that people support the work I do means a lot to me. As a subscriber you've access to subscriber patron posts, custom content, the monthly Patreon hangout and first notice of all my events and published work. You also get access to the Codex Patreon Hangout group!
Supporter
Access to private supporter posts, more content, extended excerpts and drawings from "The Water Thief" and "Confessions of a Sin Eater", and my gratitude is upgraded to "Eternal Gratitude" as a writer, and you get all of the benefits from the lower tiers.
Underwriter
Wow... For $35 a month you get my gratitude, eternally, and as both a writer and a father. You get the sense of satisfaction, but we swap out the smugness for a genuine sense that you're doing something good in the world, something for someone who's also trying to make the world a better place (smugness isn't available in future packages). More tangible rewards include Underwriter exclusive content, and access to both the monthly Patreon hangout and the Exclusive Hangout.
About
Welcome to the N Lamar Soutter Patreon page.
This isn't just a place where you can support my work, this is a place for us to work together. Here you can find
exclusive content
not available anywhere else. From even more essays on politics and the social sciences, personal blog posts, to inside the making of The Water Thief, Confessions of a Sin Eater, and other projects, every level of donation offers something exclusive, with more being added every month.
If you're here, you probably already have some idea of what I do. I write books, novels, and 
essays
on politics and the social sciences. My goal is to provide an educated, rational, and balanced perspective, both on 
popular issues
, and
topics which may have slipped in under the radar
(and, on occasion, 
certifiable acts of lunacy
).
My novel, 
The Water Thief
, was written as a rebuttal to Ayn Rand's Atlas shrugged, and was met with rave critical reviews. The follow up collaboration, "Confessions of a Sin Eater" revealed the dark side of psychology and the inner workings of the American prison system.
I couldn't continue this career without the support of my fans. Much of it is in the form of e-mails or Facebook messages of support, and that means a lot to me, especially on the dark days where I wonder if I'm just wasting my time, shouting into the wind. But you can also demonstrate your support in a more concrete way – by becoming a patron and helping me to continue my work.
It doesn't take much – even small monthly contributions start to add up, and it doesn't take long before the effects are real for me and my family. If you've read or seen my work, if you think it has value, I hope you'll consider becoming a patron.
There are rewards at all levels of patronage. Patrons will get exclusive material not available anywhere else. The higher the level of patronage, the more available to you – including previews of future work, personal essays on the method and madness, and background material on myself and the work I've published.
So again, if this work has value to you, I hope you will consider becoming a patron.
Thank you.
N. Lamar Soutter
At $800 a month, I release an exclusive synopsis of my latest novel "Constructing Providence", in which a man is forced... Well, it's another 6 months before the agent gets it, then a year to the shelves if I'm lucky, but supporters here can be the first to hear about it.

1 of 4
By becoming a patron, you'll instantly unlock access to 5 exclusive posts
By becoming a patron, you'll instantly unlock access to 5 exclusive posts
Recent posts by Nicholas Lamar Soutter