Toyin
is creating the Nol Galaxy
Select a membership level
Nol Citizen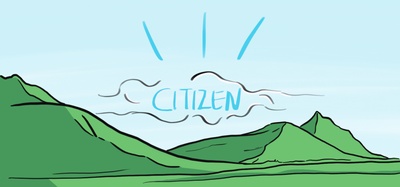 Thanks for becoming a citizen of the Nol Galaxy, here are your benefits:


Behind the scenes access.  Basically the Patreon feed will serve as a blog, for posting process images, random writing, doodles etc.

Community. Let's talk about Nol, the stories, the people. Ask me all the questions :) Let me know what you'd like to see.

Patreon Exclusive Story. One Patreon exclusive story a month, and also a Patreon exclusive series, following the story of Len, and her auto-server Ruv, as their world view expands, and they discover the secrets and mysteries of the galaxy. 

About
The Nol galaxy is home to a host of races, from the divine Ciesites and godlike Marakians, to a multitude of mundane colony plants. As the galaxy enters another era peace under the guidance of the Galactic Union, some conflicts persist. Ancient enemies from the dark realm still plague the galaxy, allies become enemies, planets are destroyed, the House of Lupaine struggles to maintain balance, and yet for many, life continues undisturbed.
These stories will be windows into the lives of the beings from Nol. Some will be powerful, while others will be weak; some will be privileged, and others destitute, however, all the stories will allow you to live for a moment in the astonishing Nol galaxy.
GREETINGS 
Hi everyone, first, thank you for cheeking out my Patreon. Hopefully you're here because you've enjoyed the content I've been releasing. I definitely know I enjoying creating it all, and would like to devote as much time as possible to improving and making more content. Please consider supporting me it that's something you'd like to see.
Click the link below to head to the Nol website to read the stories already posted.
By becoming a patron, you'll instantly unlock access to 9 exclusive posts
By becoming a patron, you'll instantly unlock access to 9 exclusive posts