No Money Lah by Yi Xuan
is creating stories of my journey to be better with money, investing & life.
Select a membership level
No Money Lah's Heroes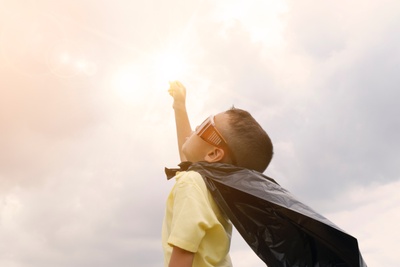 All Heroes of No Money Lah will receive:
1. Early Access to all No Money Lah's articles/contents.
2. 1x Monthly Patron-exclusive content where I will cover insights from my personal goal/life, trading, investing and more.
3. Random content & updates hehe :P 
About
Hey there!

My name is Yi Xuan and I am the founder of the blog No Money Lah.

No Money Lah is my personal blog where I share all thing everything that intrigues me in my adulthood life - from money, investment, personal growth and life as a whole.

Here's a little story of me, and WHY your support means the world to me:

In March 2018, I left my first job that paid me a decent RM4.5k salary to pursue my goal to become a full time, professional trader (I am full-time, but not professional yet as of now).

Around the same time, No Money Lah was born for me to write about my journey from ground zero (literally, No Money Lah).

To be honest, I find genuine happiness when readers like yourself find value and benefit from the content that I've produced - regardless if it is just an article, a paragraph, or just a sentence.

The reality though, is that adulthood is challenging. 

Quitting that first job instantly shrunk my finances and I have to be very careful in every financial decision that I make in life. 

Not only that, the learning curve in trading takes time and was, and still is really challenging (take the too-good-to-be-true marketing materials online with a pinch of salt, peeps). 

To be frank, coming out with the articles/content that you see in No Money Lah, while being super satisfying, also takes a huge chunk of time & commitment as well, especially when it comes to researching & managing the back-end of the site. 

In short, you can say that No Money Lah is very much a passion that needs a huge commitment. 

As such, while trying to strike a balance between pursuing my passion for writing + building my skills in trading, I have to do everything I can to support my financials.

This is why your support towards No Money Lah's Patreon channel is very important to me.

With your support, it will tremendously help in supporting my work to keep empowering more people to live a meaningful adulthood life, and be more informed with personal finances and life itself.

With that in mind, thank you and let's ride on this amazing & challenging journey of adulthood together! :)

Cheers,
Yi Xuan





When I reach 100 patrons, I will organize a community event for all patrons!
1 of 1
By becoming a patron, you'll instantly unlock access to 32 exclusive posts
By becoming a patron, you'll instantly unlock access to 32 exclusive posts
Recent posts by No Money Lah by Yi Xuan