No Problem Vegan
is creating 100% Plant-Based, Organic, non-GMO, vegan capsules
Select a membership level
Organic Vegan Capsules x28
Organic Moringa Powder Capsule x7, Organic Beet Powder Capsule x7, Organic Turmeric Powder Capsule x7, Organic Spirulina Powder Capsule x7
Custom Bundle = 28 Vegan Capsules
Organic Vegan Capsules x60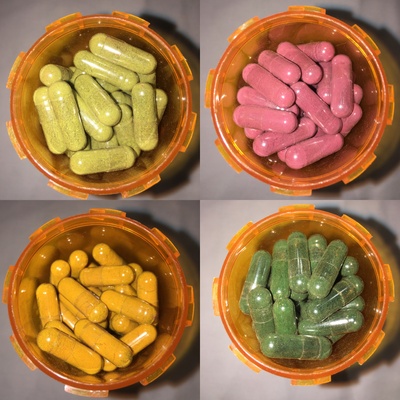 Organic Moringa Powder Capsule x15, Organic Beet Powder Capsule x15, Organic Turmeric Powder Capsule x15, Organic Spirulina Powder Capsule x15
Custom Bundle = 60 Vegan Capsules
Organic Vegan Capsules x120
Organic Moringa Powder Capsule x30, Organic Beet Powder Capsule x30, Organic Turmeric Powder Capsule x30, Organic Spirulina Powder Capsule x30
Custom Bundle = 120 Vegan Capsules
About
Hello Patreons!
Today, we announce the opening of our NoProblemVegan organic capsule store! We pledge to provide you the best in non-gmo, non-irradiated, and animal-free natural supplements. As an opening special to our business, we are providing a sample of 60 vegan capsules filled with organic moringa, organic beetroot, organic turmeric, and organic spirulina powder for a $20 monthly contribution! Capsules are prepared with latex-free gloves, an N95 mask, and in a sterile environment.

I am a psychiatric nurse practitoner and emergency room registered nurse that is working diligently to provide organic supplements to those exhausted with the expensive resources currently available. At noproblemvegan, we strive to contribute whole food, plant-based recipes that will help your body reach an alkaline state so that you can live your greatest and grandest version of yourself in this lifetime!

If you are interested in our eastern and holistic medicinal approach, support us at Patreon and we will work toward healing you mentally, physically, and spiritually with our daily content!
Instagram: @noproblemvegan
noproblemvegan.com/capsules 

Organic
Non-GMO
Non-Irradiated

Vegan Capsule INGREDIENTS: Vegetable cellulose (derived from either pine or poplar) and purified water. No corn, wheat, gelatin, animal by-products or starches.
Recent posts by No Problem Vegan