The first thing you need to know about 
The Rots
is that they love you.
No. Seriously. They do.
They're twisted and quirky and a little bit mischievous. Yes, they might look monstrous, but don't go judging a book now. They've spent their lives as outsiders, keeping quietly to themselves in the dark, constantly observing and waiting for the day that special someone notices them there.
Today, that someone is you.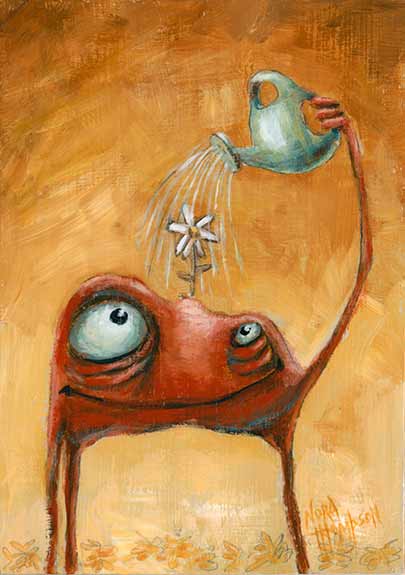 They let me draw them and paint them and sculpt them in the hopes they'll find a forever home. Galleries of past Rots can be found on The Rots site. Rotty goodness can also be found on products at Zazzle and in their own
online store
. Real live originals are available at various galleries including 
Stranger Factory
and 
Artsmiths of Pittsburgh
.
Patreon
is a way for supporters (like you) to help creators (like me) to keep creating happiness (like The Rots). It's like an ongoing Kickstarter campaign with goals and pledges and rewards.
And Rots. Lots and lots of Rots.
I can't thank you enough for being here, and
it's great to finally meet you!Your pledge includes online access to sketches, updates of works in progress, digital files of finished art, and first notifications of artwork for sale.