icarus
is creating Art & Scifi
Select a membership level
first one's (mostly) free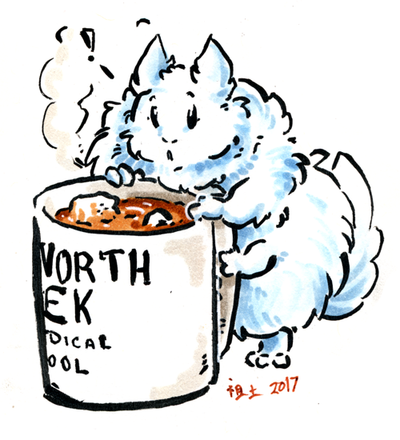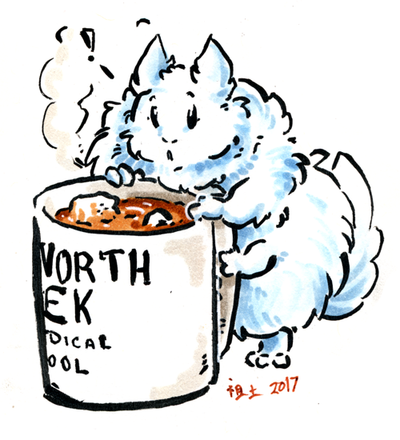 you get ONE simple character drawing AND all of the following as long as you stay pledged to my patreon!
access to comic inks
pages 3 days earlier than the rest of the world!
access to writing notes
access to comic thumbnails
access to Sin In Space "flubs" files
access to any other patreon-only content
You also get my gratitude! if you can't manage 1$ a month, ANY support will still gain you access to all of those things... but go 5$ or above and you get a drawing too, so why not? 
Simple Digital Art
custom digital art in a simple, toony style every month. (character example here is from patron sudaksis!)

Simple Analog Art
custom pen, ink and marker art in a simple, cartoony style every month!

About icarus
Who are you?
you can call me cial (like "kyle"), icarus or syd. i'm a genX/millenial hybrid who draws comics in analog media (paint, ink, etc). i'm a trans man and in december of 2018 i was diagnosed with cancer. in october 2019 i completed treatment (chemo & rad) and as far as we know im Good for at least five years hell yeah!! i have 3 cats, a spouse and i drink a lot of coffee. i also sometimes dress up as an anthro hyena. or a nidoking. i do like pokemon a lot.
What do you make?
i make a scifi comic called 
Inhuman
! it's about a lot of 20-somethings with mental health issues struggling to get to grips with everything in the wake of a traumatizing interstellar conflict. it contains over 600 pages - though the original art is rough. patrons get to see the art/process of redrawing old pages for print.
i also do custom art on the side. Sometimes I'll sculpt or sew things, but drawing is really what i enjoy most.
Why should I pledge to you?
it helps me do what i love, which is make comics and art! since i work in traditional media, i have to buy new art supplies fairly regularly. pledges help me do that.
it also helps me pay for housing, doctors (so many doctors) and other basic life needs. like coffee. ohhh my gosh coffee.
Can you suggest other Patreons for me to back?
 
Sure! It's my very informed and unbiased opinion that you should back 
anyone I do
. :3c
you can always email me with any questions or comments at
[email protected]
thank you for your interest!!
$1,151.54 of $1,500
per month
if i get to this level i'll uhhh send everyone a postcard with art on it as thanks hahaha

2 of 3
By becoming a patron, you'll instantly unlock access to 375 exclusive posts
By becoming a patron, you'll instantly unlock access to 375 exclusive posts
How it works
Get started in 2 minutes