Not Just Sawdust
is creating woodwork and recycling projects at the lonesome hill in Portugal
Select a membership level
Weekly project evaluation and links.
Join my community of patrons.
-access to my Patreon feed
-Patreon-only content

If you support me with one dollar per month you can be sure that I am super thankful and that I appreciate it big time!
Just a glimp of personal adventures.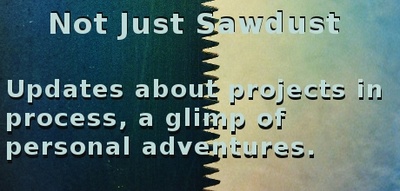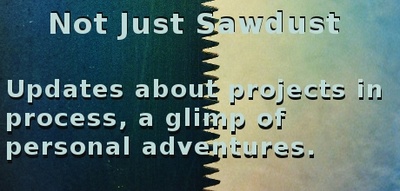 Next to my gratitude and weekly updates randomly shared a glimpse of personal adventures at the lonesome hill. This tier is for people who can give a little more and would like to have updates from my personal adventures too. 
Let's get interactive...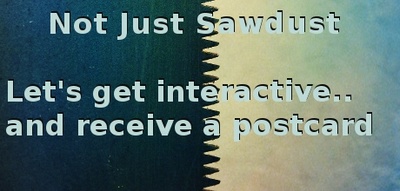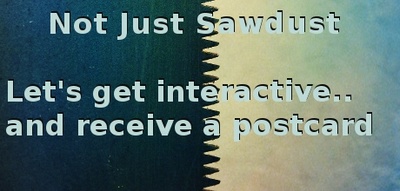 Most of my YouTube videos are reduced to 12 minutes but some projects are better explained in a series of videos.  Be surprised by randomly uploaded footage, (don't expect them on set times) whenever a stage of a project is finished. Of course all previous rewards and next to that you will receive a postcard with a picture of one of my projects and a personal message every 6 months.
About Not Just Sawdust
Hey it's me, Gerrit.
Although I am a woodworker, a former professional frame-maker / restorer, who had the privilege to work on the frame's of some worldwide famous paintings, my heart goes out to fixing the, often thought to be, unfixable. Not only do I enjoy making new from the old, using reclaimed wood, shop-made tools and other skip-found unloved materials, I love wood in general and when using new timber, I want it to be harvest locally. Just the fact that you're here tells me that you've thought about the time, creativity and effort that goes into making a living with a small workshop on a lonesome hill in central Portugal, while sharing all ups and downs, successful projects and mistakes on a Youtube channel.
Why Do I ask for support?
Running a small workshop, in an area where recycling and upgrading used materials is still far away from being a normality, could be seen as a hopeless endeavour. Still, with every project, new insights and possibilities bubble to the surface and it's those solutions that I want to share with others. It takes time... lots of time and although I can't think of anything else I'd rather do, it's just not sufficient financially rewarding. I am on Patreon to help fund the workshop activities and provide even better, more regular content on the Not Just Sawdust Youtube channel and to sometimes replace tools that are broken beyond my skills of fixing. By pledging to Not Just Sawdust you're helping make my dream of running a recycling and woodworking shop and sharing my adventures come true!
I believe it goes without saying that I would greatly appreciate your financial support. I'll say it anyways though. Thank you. The Patreon model has us place rewards here to entice you to donate, but I hope you're here because you understand what I'm trying to accomplice with the Not Just Sawdust workshop, Youtube channel and website. I'm very pleased with your interest on the adventures of a somewhat strange Dutchman on that lonesome hill in rural Portugal.
I know, this 200 seems a lot, but it's not for just one thing. Because I'm using some tools very intensively, the cheap versions keep breaking down. Instead of replacing them with the same it would be very helpful to have better quality tools in the workshop. When reaching this goal, a bandsaw could become a reality. Oh yes, I'll keep trying to come up with "shop made" machines, but some are just beyond my technical skills.

1 of 1
By becoming a patron, you'll instantly unlock access to 90 exclusive posts
By becoming a patron, you'll instantly unlock access to 90 exclusive posts
Recent posts by Not Just Sawdust
How it works
Get started in 2 minutes