Novel Noctule
is creating a literary horror magazine
Select a membership level
Noctule Pup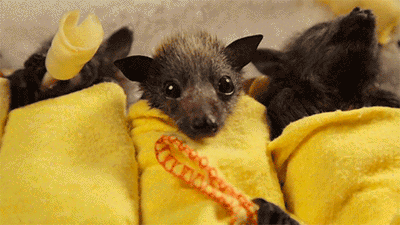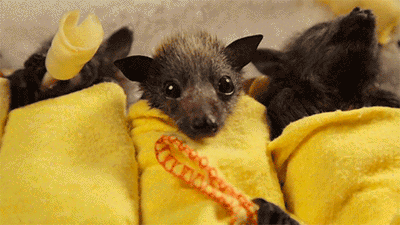 Includes:
Monthly e-books (mobi & pdf)
Joining this tier will help us to cover the basic costs of running the magazine: paying writers and hosting our website.
Burgeoning Bat
Includes:
Exclusive sneak peeks into current NN projects
Content from behind-the-scenes at NN
Patron-only polls: Participate in the creative process!
Everything in the previous tier
Joining this tier will allow us to pay our writers more, commission more original artwork, and break-even on our existing artwork costs.
Winged Crusader
Includes:
Early access to artwork and content
Patron recognition on NN website
Everything in the previous tiers
For writers: In-depth feedback on one story per month by NN editors
Joining this tier will help us to expand. There are so many things that we would like to do for the Noctule community, but we're limited by funds. Becoming a Winged Crusader will really help us out!
About Novel Noctule
We've recently switched to up front billing. If you happen to sign up or upgrade your subscription in the middle of a billing cycle, you'll receive a complimentary e-book!

So...what's a Novel Noctule?
Novel Noctule is a literary horror magazine that seeks to blur the lines between speculative and literary fiction; we use the horror genre as a vehicle for reflection and sociopolitical examination. Novel Noctule aims to develop emerging talent and provide growth opportunities for writers and creators to advance within their respective fields.

Each issue of NN contains two or three original stories and poems, artwork, creator spotlights, and related works of terror. We publish on the 28th of each month. 

The Night Welcomes You.


Why are we on Patreon?
We recently did away with our sole source of publishing income: our deluxe flipbook editions. We even refunded every purchase made on flipbooks since our founding!We did this because we want to stay true to our mission, and make all of our content accessible on our website in order to promote our creators to the fullest extent possible.
Still, as an independent publisher, we rely on reader funding to pay our artists and writers; any and all expenses not covered by reader patronage are provided out-of-pocket by our small team. As you might imagine, this adds up! Contributions gifted through this account will go directly towards supporting our creators and expanding our operations. 
Our current goals:


We really want to pay our writers semi-professional rates. This is the first imperative goal here on Patreon for the Novel Noctule team.  As we've mentioned, our staff doesn't receive compensation at this time. To be quite frank, our publisher's pay goes to the magazine! Still, our writers are our priority. 
Why should you become a patron for NN?


Well, if you're here at this moment in time, we'd like to think that you enjoy what we do. Maybe you're a writer. Maybe you're a digital artist. Maybe you're just a lover of the sublimely macabre. Whoever you are, the price that you might pay for coffee makes a world of a difference to us, and to the creatives we publish.

That, and you also get really cool e-books, behind-the-scenes content, and pretty much unparalleled access to our resources, time, and attention. Our most interesting content, aside from the works that we publish, will be posted here on our Patreon.
Thank you to our existing patrons, and a big welcome to our patrons to come! If you have any questions, feel free to reach out via email ([email protected]). 

We look forward to getting to know you!

J. Dyre | S. Esther
SEMI-PROFESSIONAL RATES: WRITERS to the front!!!

No more flat rate for writers. When we reach $300 per month, we're going to start paying our writers per word, like you folx deserve. 

0.01¢ per word, to be exact. So, 8,000 words will mean $80. It's not our ultimate goal in terms of compensation, but it's a huge step forward from a flat rate of $10.

Help us put bread on the table for horror writers!
1 of 1
By becoming a patron, you'll instantly unlock access to 13 exclusive posts
By becoming a patron, you'll instantly unlock access to 13 exclusive posts
Recent posts by Novel Noctule
How it works
Get started in 2 minutes