The Middle of Nowhere
is creating a live-off-the-floor event podcast
Select a membership level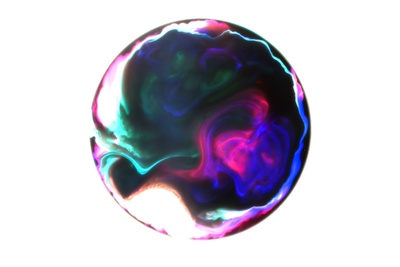 The Road to Nowhere
Your name goes on the 'Road to Nowhere', which can be found at www.themiddleofnowhere.ca
Shout-Out!
Your name goes on the 'Road to Nowhere'
AND
Jack or Mitch will send you a heartfelt 'thank you' on one of their videos.
Message from Nowhere
Your name will go on the 'Road to Nowhere'.
AND
Jack will read a short, personal message written by you live at a show.
About The Middle of Nowhere
The Middle of Nowhere
Is Nothing to be found
Between the Here
And the Now
3...
2...
1...Welcome to The Middle of Nowhere!
     At a bar in Toronto, music, comedy, poetry, spoken-word, and philosophy are performed live in front a real audience. The whole two-hour show is recorded with a quad-binaural microphone, which captures sound in three dimensions. The event is then uploaded to YouTube as a podcast. The microphone was designed to work alongside virtual reality software, and when listened to through headphones, the recording has a depth of sound that makes you feel like you are actually there. The Middle of Nowhere (TMoN) is where authentic live performances and high-quality technology meet, creating a podcast that captures the next best thing to real life.
A brief overview of the show, as well as a description of how we will be using your money, follows.
WHAT TO EXPECT FROM TMoN:
Performances by Indie Musicians and Comedians: Some of whom have never performed live before and are just doing it for fun, while others are established artists looking to grow their fan-base. There is everything from simple and well-known cover songs played on the acoustic guitar, to original compositions played on a piano, to beat-boxers, to jam sessions, to backing-tracks played underneath live vocals. There are also comedians! One of the best parts about having comedians follow musicians is that it usually makes the comedians more self-conscious, which seems to make them funnier. There is new talent every week, which makes each episode unique.
Performances by Spoken-Word Artists and Poets: Something that is not heard very much in today's world are stories performed live. Spoken-Word artists bring their essays, fiction, and non-fiction tales to TMoN, and read them aloud. This brings a fireside vibe to the bar, and is a truly beautiful experience. The poets who come and perform are given the space to enunciate their whimsical words, while also physically embodying their tone, demonstrating that poetry is just as happy living out loud than in the mind. There are also jester-type performers who parody things like politics and Super Mario Bros. You never know what you'll get at TMoN.
'Unpack That with Jack': As the host of The Middle of Nowhere, Jack Charles's role includes facilitating the evening, introducing the acts, as well as giving prizes away to the audience. But the beautifully unique part about Jack is his genuine journalistic curiosity. Between acts, he talks directly to the audience, asking them questions about where they've come from, why they came, and what they like to do. This brings a humanity to the show, reminding everyone that, although there are performers demonstrating their talent on stage, the show is also about the audience, who are just as interesting as the artists.
The Middle of Nowhere House Band: Peter and Tara, who are brother and sister, and both very talented musicians, jam on stage all night long. They jazz up the evening by improvising music between performances, they add colour to the words of the storytellers and poets, and sometimes they play alongside other artists, turning solo acts into a full band performance.
The Symposium: Mitchell Anton MacEachern wanted to create a space where people could come to have a great time, feel comfortable enough to express themselves honestly, and to grow. His Symposium is where he brings his ideas to the stage, developing conversations the audience about deep topics like love, fear, trust, suffering, and honesty. At its heart, the Symposium attempts to take philosophy outside the classroom and put it into the open air so it can breathe. It is a refreshingly fun exploration into the human condition.
WHAT WE PLAN TO DO WITH YOUR FUNDING:

   
The soul of The Middle of Nowhere is growth. We want audience members to grow, performers to grow, and the show itself to grow.
What do I mean?
With your financial support, we will be able to purchase our own gear - mixer, speakers, monitors, instruments, cables, and other equipment so that we can take TMoN wherever we want. We are currently looking to do a weekly show in the west end of Toronto. Your funding will enable us to maximize the use of that space. We'd like to be able to have events in parks, on beaches, or city parking lots, all with the hope of bringing people together. We will also use your funding as a way to pay for our time invested in the show, which will mean we no longer need to work other jobs as a way to make money. Thank you!
TMoN has a plan to do a road trip across the Eastern part of Canada - from Toronto to Charlottetown, PEI - popping into small towns, big cities, and everything in-between. We want to meet as many people as possible - artist and audience alike - capturing Canada in a never-before-done way. We will produce a documentary about the adventure, turning it into a film that we will submit to festivals. Your money will help us do this.
Then, after we have completed our wild adventure, we will settle down and give TMoN its own permanent location: A spot in Toronto that will act as a community space/live-entertainment venue where shows will occur every night, individuals can come to read, write, paint, or network with fellow artists, where they can eat and drink and feel free to express themselves, as well as, hopefully, find a sense of belonging. 
The Middle of Nowhere is, more than anything, about family. We are trying to help as many people as we can feel like they are connected to something, something Real. Whether it be through music, comedy, poetry, food and drink, hugs and laughs, or powerful silences, TMoN wants to pull the Real out of Reality.
Thank you so very much for your consideration!
Mitchell, Jack, Lukas, and the TMoN team.