NoxQuel
is creating Drums of Atelaer, Art Streams & Digital Art Resources
Select a membership level
Refreshing Water
The little bit that goes a long way! With this tier, you'll unlock:
Early access to all content
Sneak peeks on Drums of Atelaer development
Patron/Sub only discord channels
Patreon-exclusive Brush kits & Legacy Art Resources
Sketches & WIPs of commissions not posted publicly
Includes Discord benefits
Homebrewed Lemonade
Support us with a voice! With this tier, you'll unlock: 
All previous tier perks PLUS...
PSD files for all art demos
Request tutorial topics
Polls (fan art, t-shirts, emojis & more!)
Stream your screen during discord community Art Jams.
Extended commission slots (after Tavern Lager tier)
Includes Discord benefits
Tavern Lager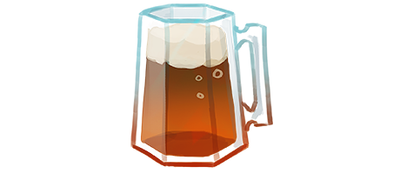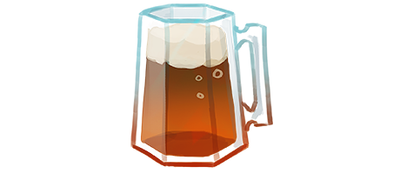 You're invested in our cause!  With this tier, you'll unlock:
All previous tier perks PLUS... 
Priority on all commission openings.
Video/Visual demos for new brushkits & techniques.
Opt-in access to the 18+ Sensual Sketchbook (discord only)
Thank you mentions on our streams & the Drums of Atelaer site.
Receive exclusive print goodies as a thank you around holidays. (vinyls, postcards, art prints & more!)
* Must be subscribed at Homebrewed Lemonade or higher for 3 months or more to qualify for priority commission openings.
Includes Discord benefits
About NoxQuel
NoxQuel is a creative community collaboration between writer, Echuinox & artist, Quel'Fabulous. Together, we're facilitating a wholesome space where independent creators can access resources and support one another. Independently, we're perusing our passion projects and sharing every step of the way with you!
When you support us, you're supporting a financial model that helps independent creators work more healthy.
Your patronage directly supports Quel's learning streams & content, affords us more comic/story updates, and the frequency of our resources available to the creative community! 
The 
NoxQuel Discord server
is the heart of our community. As a patron, you'll get to see artwork & updates almost immediately as they arrive. In addition, patrons get access to screenshare during our community art jams, promotion channels and get first notice for commission opportunities. Most importantly, you get access to us and a fantastic community.
Drums of Atelaer
is an epic LGBTQA+ inclusive historical fantasy novel with RPG elements and our flagship passion project. We hope to publish this in physical format when it is complete! We decided to pay homage to a historic way of publishing: Putting it out in chapters much like the Penny Press in ye olden days. Every episode includes an illustration and a written story, plus comics, concept art and snippets along the way. Drums of Atelaer updates with worldbuilding weekly, and stories monthly. Check out published chapters!  
drumsofatelaer.com

Join Quel every Monday Night on their 
twitch channel
& the 
Noxquel Discord
@ 7pm EST for our weekly HORSIN' AROUND 1 hour timed drawing study session. At the end of each session, feedback is given to everyone who submits a drawing. The goal is to use horse drawing as a means to practice an assortment of drafting and painting skills, and encourage healthy professional development habits in the community.
Pledge and get access to our growing library of digital art resources, including extra goodies from Live Art Study Sunday sessions. When you're on the clock, its important to work smart, not hard in this industry. Our tutorials are focused on simple solutions to big-brained problems on the digital canvas no matter the program, interface or skill level.
Your pledge unlocks the sketches that don't get published publicly and the story drabbles that become the foundation for polished literature in our collaboration. See our rough works as well as everything in process.
Tavern Lager tier patrons are welcome to opt-in to our Sensual Sketches channel, exclusive to discord. It features drawings and writings with adult themes along with tasteful nudity and body studies that are a little too explicit for the regular sketchbook. These works are very personal to us and we are happy to have an avenue for sharing them with our most invested supporters.
All rewards (except Sensual Sketches) are posted in our discord and patreon feed. In addition, print goodies will be sent out when convention time rolls around for our Tavern Lager tier!
Random memes, emojis and sketch gifts can happen at any time and for any patron!
Echuinox is a writer with a degree in Creative Writing who dreams of one day being a Content Designer in a video game studio. They spend their free time gaming, reading (writing too, but that's a given!), chatting with their friends, and walking with their dog Carleigh. During the day they work in a health care office aiding those in need of help and dreaming of the day their name gets put on their first launched title. They love chocolate, succulent plants, and cheesy romance TV shows as well as road biking and ballet. It's their deepest wish and passion to contribute healthy stories of love and adventure to the LGBTQA+ community- something that has given them countless positive experiences and friendship over the years. One day they hope that with the power of words they will give back ten fold what the community gave to them, with stories full of epic feels, shenanigans, and diversity.
Quel'fabulous (M.Brackett) is a freelance illustrator & designer in New England. They have a BSAEd, taking art teaching with them into helping other creatives in professional development. Storytelling through art has been something deeply meaningful to them from a young age. Many of Quel's characters are in some way, shape or form, inspired by real people in their life. They strive every day to put forth more thoughtful and inclusive content out there for people to enjoy. Some relevant interests include spy films, retro pop culture, elves, typography, coffee, history, and Toto, Africa. Quel looks forward to Blizzcon every year and hopes their contributions can inspire others to pick up a pencil and get creating. 
Second Weekly Study Stream If we reach this next goal, Quel will schedule a dedicated second focused-study art stream (similar to Monday Night's Horsin'Around). This second study stream will focus on practice of another specific skill such as design (environment or character).
1 of 1
Become a patron to
Unlock 219 exclusive posts
Connect via private message
How it works
Get started in 2 minutes