Moku
is creating Nuraya, the Adult Romance RPG (18+)
Select a membership level
Supporter
That generous contribution however small goes a long way in feeding our ragtag team of starving artists! Thank you! This tier will make you a Supporter on Discord.

■ Supporter Role on Discord
■ Our eternal gratitude! Thank you!

Includes Discord benefits
Friend Shaped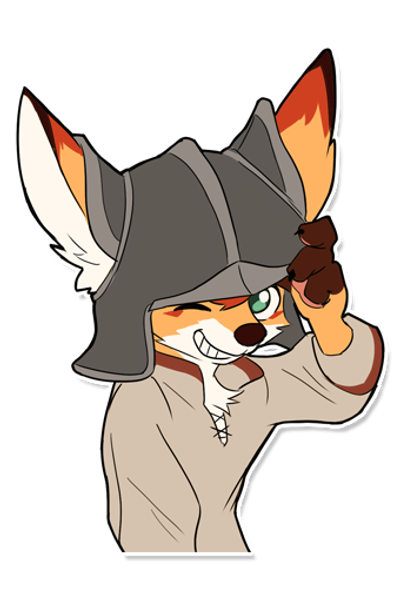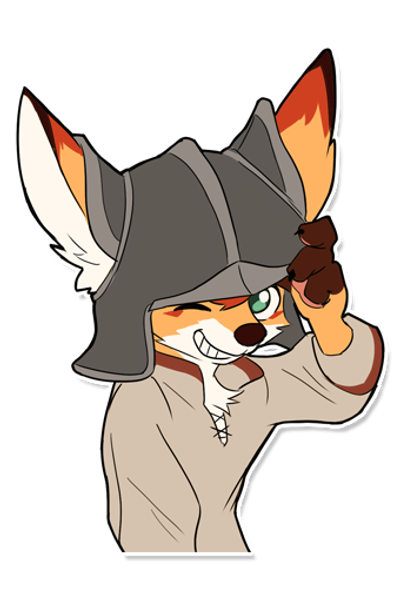 Early access!

Get access to the latest release of the game! No more waiting for the next public release!

■ Early Access Releases!
■ Friend Shaped role on Discord
■ Your name in the end credits!

Includes Discord benefits
Hero of Temptation
Limited (200 of 200 remaining)
Whoa, thank you so much!

You'll get the Hero of Temptation role on Discord as special thanks for supporting us, as well as a random matte print sticker mailed to you every month!

■ + A Random Sticker Every Month!
■ + Hero of Temptation Role on Discord
■ + All Prior Reward Tiers
Includes Discord benefits
About Moku
Nuraya
An Adult Romance RPG
 


Enjoy the pleasures of
a
diverse, wild world
with lewd plot lines and erotic, party-based combat. Romance or battle dozens of characters of either persuasion while transforming your party to taste. If you enjoy variety, Nuraya is for you!
An early UI mock-up demonstrates the presentation we're aiming to achieve.
Nuraya Features
Engage in fun, lewd combat with a sexual twist! Nurture and romance a party of four, gear them up, teach them jobs, and master new abilities to batter or seduce the meanest and cutest baddies or goodies the world has to offer.
An Engaging One-Handed UI Experience
Nuraya features a fluid UI completely navigable one-handed, with hotkeys... wink, wink. Our flexible engine should allow us to run the game on Android devices so we can get you the game wherever you like.

With a comic-styled narrative delivery backed up by character art and animations, you can expect a fun blend of text adventure, visual novel, and RPG fare. Enjoy countless scenes jam-packed with juicy, detailed writing!


Control what content you see within the game to suit your sexuality. Gay, straight, bi, ace, or pan, there will be plenty of fruit for you to sample, oggle, or just enjoy the company of. Encounter dozens of different characters and connect with them in many ways: from simple friendships and romantic bonds, to dominant/submissive dynamics.


Furry characters aren't everyone's cup of tea, so we've gone to great lengths to have alternate human-like versions of our characters with animal traits as an optional game rule. We are very careful to swap things like paws for hands when "kemonomimi" characters are in play. Furry, weeb, or porn enthusiast, we've got you covered!


We plan to create and release new content on a weekly schedule, but to do that, we need the funds. Patrons will be helping to fund a team of talented writers and artists so that we can keep delivering more tail for you to chase on a regular schedule. Our goal is to release two to four content updates per month for as long as the project stays funded, and your contribution helps us do just that.

Contributors
Team Touch Tail
Moku
 - Director/Wearer of Hats
Serissa
 - Lead Programmer

FlamingPaw
 - Programmer
LittleBellMouse - Artist/Animator
BaristaCat
 - Artist
Theo
 - Artist

Alice Crawford
 - Writer

SnowyFox
 - Music

Contributors
Toish
- Web Developer
Fluhzar
 - Engine Programming
FizzyFoxy
-
Background Art
Special Thanks
Jay - We love you, Jay!
A Word From the Nuraya Team
We're working to deliver Nuraya on a tight budget, and we need your help! 
Our diverse team includes men and women from all backgrounds, from hobby artists to professional developers looking to take a stab at the scene. Up until the launch of this Patreon, most of our mounting expenses have been handled through donations from friends, family, and members of the team. Just five dollaroons puts coffee in the hands (or paws) of the caffeine deprived.
Your donation will be used to compensate our artists, writers, programmers, and designers while we create Nuraya. 
Thank you so much!
We can't wait to bring you a game that helps promote sexual positivism, diversity, and awareness. The skin of countless hours has been peeled from the potato of our collective life clock for so long, toiling away to make that one perfect bean—we're almost ready to serve it, but we need your help to put food on
our
table while we draw closer to its realization with every passing day.
Our playable demo is in the works, but we're on track to release the engine demo on PC & Android 
sometime in December of 2020!

Say hello to us on Discord
https://discordapp.com/invite/apDbanv
_____________________________
With much love,
The Nuraya Team
Become a patron to
Connect via private message
How it works
Get started in 2 minutes