NyxRising
is creating weekly entertainment on Youtube
Select a membership level
Aspiring Adventurer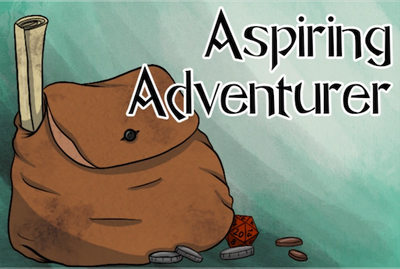 We're going on an adventure (and you're coming too!) As thanks for your support, you'll receive:

The Monthly Herald: Everything on the newsfeed, from Life of the Party updates, cosplay updates and behind the scenes photos to D&D and cosplay tips, voter rights and more

Uncharted Worlds Project: Embark with us on a huge homebrew world project! LOTP will be creating a second homebrew world to compliment Caldera, with everything from our own races and classes to places and lore - and you can join in. We'll be playing a handful of adventures in the world once it's made, and when our world is charted, we'll move onto another! As well as voting on ideas, this tier will allow you to help us create items, spells, shops and taverns in the world itself.
Dungeon Delver
Dare you delve in any deeper, adventurer? With this tier, you'll get all previous rewards plus:

5% merch discount on all Life of the Party and NyxRising merch!

Video bonuses! Non-LOTP videos a week before they go public and exclusive videos such as bloopers and outtakes

Discord Access to our backer-only LOTP Afterparty Discord!

Ad-free uploads of the podcast! Need we say more? Get new episodes delivered right to your email!

Uncharted Worlds Project: as well as everything on the tier below, you'll get to help us create landscapes, towns and cities in our brand new world!
Seasoned Explorer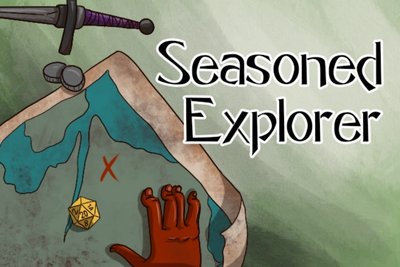 You know your way around a swamp or desert by now, and you'll gain previous rewards, plus:

10% merch discount on all LOTP and NyxRising merch!

Downloadable MP3 of the Life of the Party podcast each week for you to keep!

Weekly episode Q&A: ask your questions and the cast will answer every week!

NyxRising's Bag of Tricks: Every month we'll roll a d8 and bring you a unique perk, from NPC art to homebrew items, recipes, maps, in-game stories and TTRPG ideas!

Uncharted Worlds Project: As well as all previous input, you will also get to help us create races and subclasses for our brand new campaign setting!

About

Two years of community and bonus NyxRising content await you, so why not pick a tier and get stuck in?

Welcome Adventurers!
I'm Nyx, founder & director of NyxRising Industries on Youtube - but if you're here, you probably already know that. We make nerd content by the bucketload - Life of the Party Dungeons & Dragons, cosplay, comedy, makeup & SFX, horror...we love the lot of it. We're expanding into podcasting and written fiction too, and hope to venture into graphic novels and music at some point soon.

What is Patreon and how does it work?
You've made it this far - thank you so much! Patreon is a crowdfunding platform for people who want to be 'patrons of the arts', in a much more modern sense:

By signing up for a monthly reward tier, you're directly supporting our creative work

A subscription will get you access to loads of bonus NyxRising content - vlogs, behind the scenes and bloopers, discount codes, our patron-only discord and tons more
Patrons get their say in our work too - with polls and discussions of what you'd like us to work on, and even the opportunity to help plan some of our videos from the ground up, you're in control of our content
You can edit or cancel your pledge easily at any time!
Your first pledge will be taken on the day you sign up but after this you will be charged on the 1st of every month. This way you can have access to all your perks straight away!
You can support us in other ways too:
Be sure to subscribe to our Youtube if you haven't already!
Life of the Party has its own one-time donation crowdfund on Indiegogo

One-off donations can be made via 
Ko-Fi
We have merchandise for sale at 
Teespring


I can't even begin to explain how much a pledge would mean to us - it would enable us to keep doing what we love for many years to come and push us beyond what we've ever created before... so thank you for even considering it. We love you. 

What does Patreon pay for?

✦ We have
thrice
upgraded our audio! Have a listen to one of our early videos and then our latest - it's almost as if we know what we're doing now!
✧ New video equipment! We've met our goal of upgrading to a Canon 5D Mark IV thanks to your help! The quality really shows in our music videos!
✦ Lenses, tripods, lighting; all the stuff that makes our production look so much more professional
✧ Production design - check out our cool sets!
✦ Expanding into other platforms and formats, like podcasting!
✧ Our time and travel - Nyx and Chase work almost full-time on the channel, and everyone else has to work around their schedules to travel and film constantly. Thanks to you, that's much easier now
MEET THE TEAM!
NYX

They/Them
Socials:
@paperstorms / @paper.storms
Likes:
coffee, horror games, musicals and redheads
Namesake of NyxRising Industries, Nyx writes, films, directs and edits most of our content, as well as running everything you see here and behind the scenes. They're also merch designer, web designer, author, actor and most other things you can think of! Nyx plays the masked mercenary Renard on
Life of the Party
.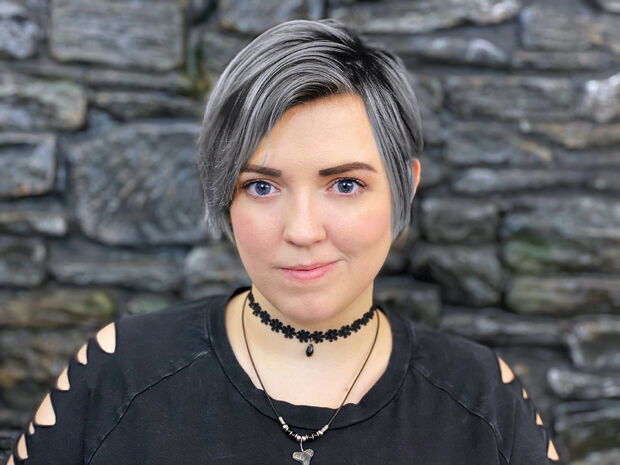 BEE

They/Them
Socials:
 @0Becki / @zer0becki

Likes:
plants, space, cats, tieflings, and any meal that contains eggs
Actress, artist & style guru. Bee is our social media manager, handling all of the official social media feeds, as well as assisting in editing and doing almost all of our SFX makeup! Bee plays the pacifist tiefling bard Astra on
Life of the Party
.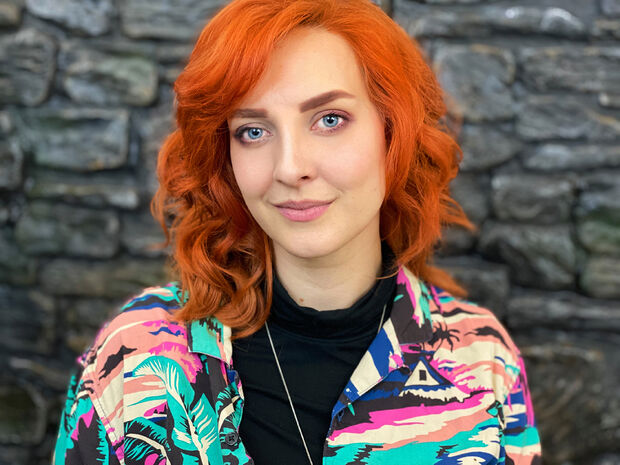 SASHA

She/Her
Socials:
@roguearcanis on all platforms

Likes:
theatre, pressed flowers, scented oils and tea
Actress, seamstress & Starbucks addict. We might joke that Sasha gets typecast as 'the Wife' but in all honesty, she is a fabulous actress who never fails to impress. Co-founder of the channel and featured actress of our first ever video, Sasha also plays the moon maiden Sariel in
Life of the Party
.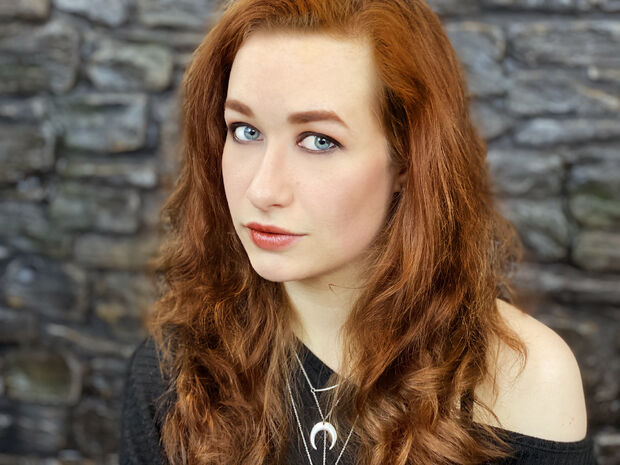 CHASE

He/Him
Socials:
@electrospectrum / @electr0spectrum

Likes:
wearing black, sparkly things, animal skulls and Hozier
Actor, videographer and glitter guru. Chase is hilarious, wonderful and so full of ideas, as well as being an incredible cinematographer. Chase helps with filming, doing his share of the best cinematic work you see on the channel, edits and does administration work, and also plays the ocean wizard Cassian on
Life of the Party.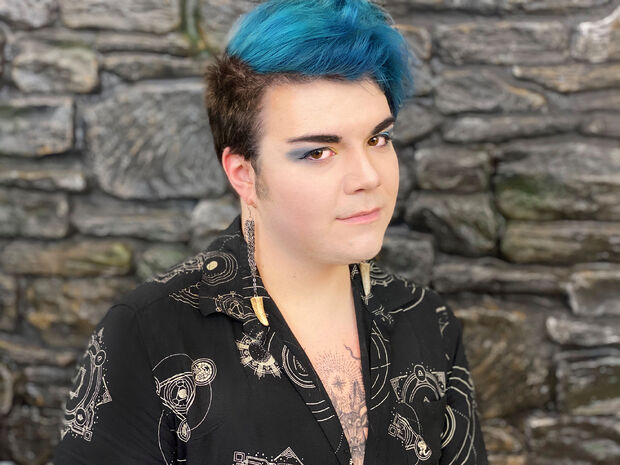 JD

He/Him
Socials:
@jdbcosplay / @jdb.cosplay
Likes:
tabletop gaming, swords, dad rock, and Critical Role
Superstar cosplayer and tabletop extraordinaire, JD is the builder of our incredible Dungeons & Dragons world and has the most amazing imagination ever. He is our dungeon master for
Life of the Party,
and constructed our set.
CAT

She/Her
Socials:
@catoftheparty
Likes:
sunflowers, horror movies, puzzles and tormenting JD
Cat deserves the unexpected comedian of the year award and will go down in history as one of the sweetest people to ever exist. She plays the farmer druid Boblem in
Life of the Party
.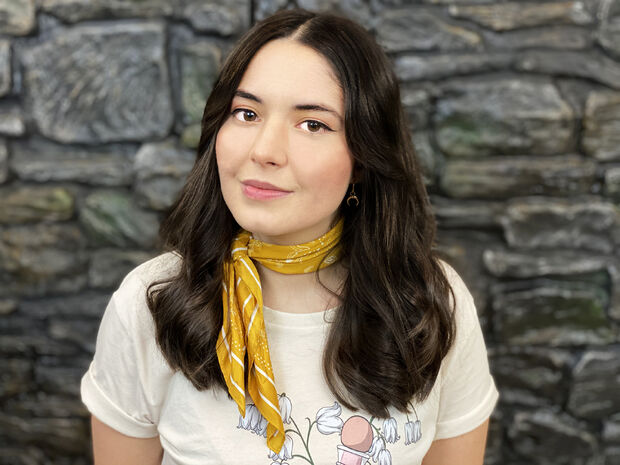 ISA

She/Her
Socials: @evilcleverdogLikes:
Vaporwave, mythology, dogs and Assassin's Creed
Another extraordinary cosplayer and all-round production whiz, Isa is a prop-maker on another level and is a giant bundle of wonderful. Isa designed our
Life of the Party
set and plays the storm sorcerer Elyse.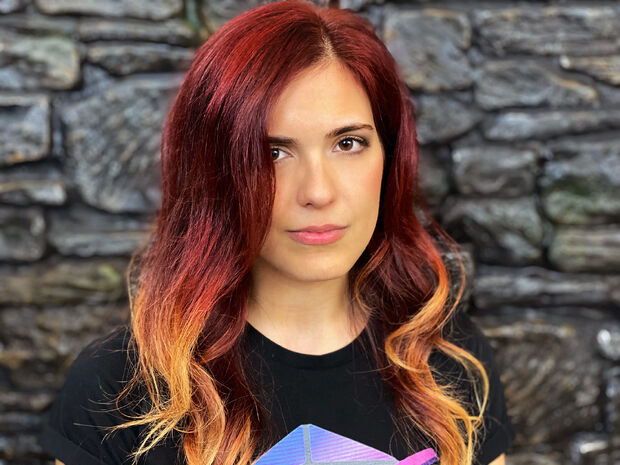 Character artwork on banner by Laura Tolton - @LJTolton
Map artwork by Deven Rue - @devenrue 
$1,776.74 of $2,000
per month
$2000 A MONTH

Improved audio, more videos, and a very special publication project! These are our three major goals for 2020, and you can really help us get there. As well as financially supporting what we do, $2000 a month would:
Help us buy improved audio equipment once again
 - everything we've acquired in the past thanks to your help is brilliant, but as our projects get bigger, so do our requirements! We'd like to purchase two more Rode Video Mic Pro's to double improve our podcast audio
Increase our video output
 - we've got so many ideas, and never the funds to create them! There's costumes and travel and set design to cover, so we'd put towards that to produce more great content and post twice a week as standard
Create our side project!
- no reveals just yet, but we're working on something big and when the time comes, we want to publish it in a truly special way. Time to save!
4 of 4
Become a patron to
Unlock 500 exclusive posts
Connect via private message
Recent posts by NyxRising