Ottawa Burlesque Academy
is creating dance and flexibility tutorials for your inner showgirl!
Select a membership level
Fan of the flash
This tier is for fans of Ottawa Burlesque Academy, Kitty Kin-Evil and lovers of the tease!
Benefits include
Patron only feed consisting of:
       - Lesson teasers
       - Fun tips and tricks
       - Behind the scene footage from Ottawa Burlesque Academy
Through the keyhole
Have you ever been curious about taking a class? Not sure if my teaching style with work for you? This tier is for you! "Through the keyhole" will give you a small preview of what it is I'm offering.

One video every 4 weeks
Lesson lengths will vary between 20-60 mins
Lessons will be from "Private dancer" tier and subject will be what is being taught that month. 
Subjects include "burlesque fundamentals, fab femininity, chair work, props or character choreography". See "Private dancer" for schedule.
The lesson will remain available for 4 weeks so you can refer back.
THIS TIER ALSO INCLUDES:
**PLEASE NOTE: All choreography used in the videos is intellectual property of Kitty Kin-Evil, and are provided as a teaching aid. Duplication in your own performances is prohibited. The benefits from each tier are for individual use only. Please do no share benefits, videos, or share an account with someone. This is unfair to myself and prohibited.***
Bend into it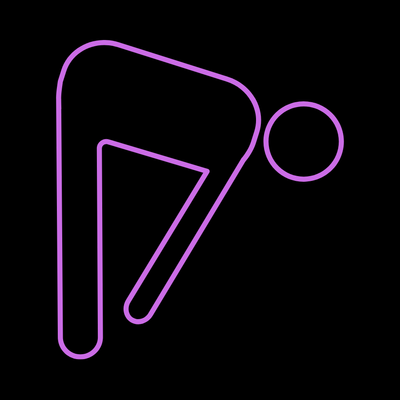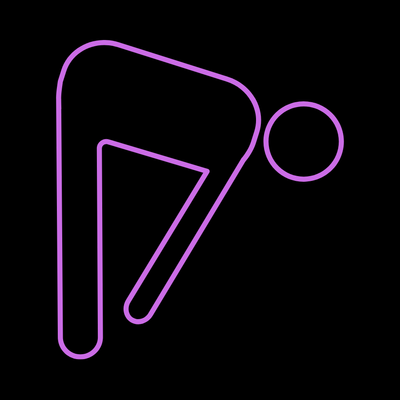 Pick up some skills your body will thank you for. Stretch from head to toes!
I am a strong believer that anyone dancing should combine some sort of flexibility training. It helps you maintain health, prevent injuries and increase your range of motion.
You will learn proper muscles stretching techniques and develop skills that will help you achieve some staple moves with burlesque performance such as back bends and splits.This class is great for performers and everyday life.
new video every 2 weeks
new stretches will be added to each video
tips to achieve the stretch properly 
alternatives for possible injuries, or mobility issues
alternatives for space issues within your home
alternatives for equipment
lessons will be 20-60 minutes
lesson will be posted every 2nd friday
The video will remain available for 4 weeks so you can refer back.
Want to combine with my dance tutorials? Check out "Center Stage" Tier!
THIS TIER ALSO INCLUDES:
**PLEASE NOTE: All choreography used in the videos is intellectual property of Kitty Kin-Evil, and are provided as a teaching aid. Duplication in your own performances is prohibited. The benefits from each tier are for individual use only. Please do no share benefits, videos, or share an account with someone. This is unfair to myself and prohibited.***
About Ottawa Burlesque Academy
The Ottawa Burlesque Academy is Ottawa's elite school of burlesque run by headmistress Kitty Kin-Evil. This is a place to learn, create and release your inner showgirl. You will learn the art of tease by building body confidence, learning dance technique, and polishing burlesque moves for your "performance".

Hi there, my name is Kitty Kin-Evil and I am an indigenous internationally recognized performer. I have been in this industry for almost a decade now. I am the president and director of talent for Ottawa International Burlesque Festival, director of Frisque Femme Productions, creator of Evil Embellishments on Etsy and headmistress of Ottawa Burlesque Academy. I love performing but I LOVE to teach, pass on my knowledge and skills to others. There is nothing more rewarded then watching someone develop and grow from taking my classes.This is my full time job and I feel very lucky for it.

I am happy to be able to offer classes on Patreon now. Not everyone has a burlesque school in their city and not everyone can attend when classes are scheduled. As a former shift worker I understand and sympathize with this.

Whatever reason you decided to check this out just know I am here for you! Just for fun, finding your inner sensuality, body confidence, maybe you just want to move but hate conventional gyms, and finally if you are an aspiring or established burly babe seeking some guidance. Whatever reason, my door is open and I welcome you to my sparkly world!

Ready to start your showgirl journey with me? Check out my tiers!

Stay bootyfull,
Kitty Kin-Evil xox
By becoming a patron, you'll instantly unlock access to 95 exclusive posts
By becoming a patron, you'll instantly unlock access to 95 exclusive posts
Recent posts by Ottawa Burlesque Academy
How it works
Get started in 2 minutes