OC Media
is creating news, commentary, and investigations from the Caucasus
Select a membership level
Kursha's loyalty
The Kursha is a legendary winged dog from Georgian mythology with supernatural abilities such as thunderous bark, a vast leap, and an infallible ability to track prey. He never leaves the side of Amirani, the Georgian hero, even when he's chained to a mountain for challenging God's authority. Kursha tries to lick Amirani's chains until they're weak enough to let him escape. However, the chains are renewed each time before it can happen.

By supporting us, you prove that you have become our loyal companion in our fight to challenge the existing power structures, disinformation, and fake news. We promise not to let you down!

Sauseryqo's cleverness
Sauseryqo (also Sasryqua, Sosuruq, or Soslan) is a major figure in the Nart sagas of the Northwest Caucasus. He's the smallest of Narts, and so must often rely on his cleverness to have his way. He brings fire and millet back to humanity after they were stolen by gnomes. He also steals 'sano', the drink of the gods which was only reserved for the strongest of the Narts to sip once a year. He spills the sano far and wide and so creates the first vineyards, for all to use.

Our journalists and editors must resort to cleverness daily in order to navigate the minefield of different interpretations of history, polarised politics, ethnic conflicts, religious divisions, and different sensitivities.

By earning his cleverness and supporting us, you grant them another reason to keep serving the best interest of the people of the Caucasus.

Lamaria's protection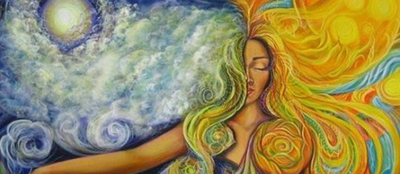 You earn the protection of Lamaria — the Svan goddess of fertility, cattle, and the hearth. She was especially venerated by women, who offered her cloth, jewellery, and beads. She's also been identified with Virgin Mary, which is why the Church of the Mother of God in Ushguli is locally known as Lamaria Church.

Thanks to you, our journalists can continue to report on women's rights and gender relations, tackling such important topics as income inequality, sexual harassment, selective abortions, domestic violence, and femicide.

About
Let's be honest, the media situation in the Caucasus is grim. Journalism is under constant attack. Every day we are accused of 'serving the enemy' whoever that enemy may be, American, Russian, Georgian, Armenian, Azerbaijani, or simply 'George Soros'.

The threats to our journalists go much further. We have evacuated journalists from Russia several times due to credible threats to their lives. Our journalists have been harassed, arrested, beaten, and exiled.

Journalism is expensive and funding is scarce. International donors are increasingly shying away from journalism and we need your support to survive.

We promise we will never run advertising or sponsored content. Our sole mission is to serve the interests of all peoples of the region.
When we reach 200 patrons, the determination of Georgian mythological hero Amirani will inspire us to hire another editor to increase our editorial capacity and publish more exciting content from the North and South Caucasus.

1 of 1
By becoming a patron, you'll instantly unlock access to 3 exclusive posts
By becoming a patron, you'll instantly unlock access to 3 exclusive posts