Cowboys Unifier
is creating A "Built Different" WOMM Network
Select a membership level
Get exclusive patron-only merch
Weekly Smoke
Limited (48 of 50 remaining)
The all new
"Weekly Smoke"
tier was created to inform and educate military veterans on a 360 degree digital stream about cannabis and it's many benefits. 
The idea is to build a network of early adopter like minded veterans who seek medical cannabis as an alternative to opiods. As veterans we are along way there yet however in a matter of time it will become a reality. 
Why should you become a
"Weekly Smoke"
Patron of BG? Aside from my Cowboys fan network I understand there are veterans in the other 31 NFL fan bases. This is a way to connect veterans on social media surrounding cannabis. In addition other veteran related news and events for all.
Your monetary monthly Patronage will help support the backend cost of creating an online email community through Upscribe. As my Patron on this tier your role is important to this mission. In addition, provide resources needed to create daily content around cannabis. I publish on
Medium
daily here ---> 
https://barrygipson.medium.com/
Every Monday I will email directly to your inbox the
"Weekly Smoke"
freshly grinded and rolled up into one click. 
Subscribe to Weekly Smoke---> 
https://upscri.be/sb31bd
The benefits of this tier allows veterans from accross social media to connect with one another, and share information about the cannabis industry and it's opportunities. 
Lastly be sure to join my co-host The Cannabis Cowboy and I every Wednesday on Facebook Live for 60 minutes on "Square Groupers" -->
https://www.facebook.com/TheCultivatingCowboy
Bullet Proof
Limited (71 of 100 remaining)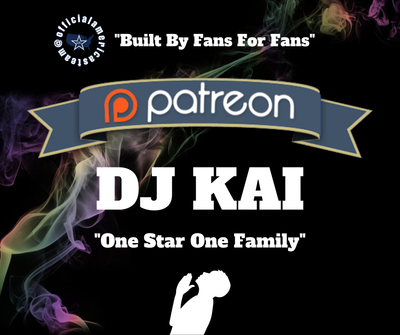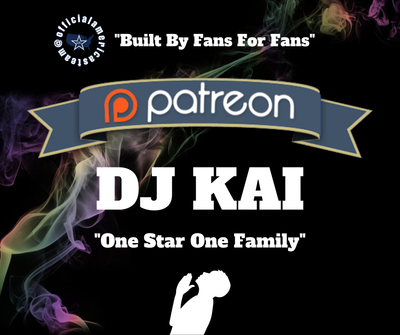 All 2019 season I was screaming in my videos that Dak Prescott was only 1 play away from being unserviceable. He bet on himself, and became "Bullet Proof" in the process. When you become my "Faith" Patron you're showing your FAITH in my content. Be like Dak and I this year. Become "Bullet Proof" when you select this tier.
Inside note: 
Dak has the words, 'FIGHT FINISH' inked on his upper back just close to his shoulders. The words are the source of motivation for him and form the part of those three words ( FAITH, FINISH, and FIGHT ) which were given by his mom to him and his other two brothers. Dak has two words inked on his body whereas the third one that is 'FAITH' which Dak often carries in the form of a wrist band on his left hand which has "Faith" written on it. Visit Dak's foundation
Faith Fight Finish
to learn more. 
What you get
: An exculsive OAT "Faith" edit with your name of choice. In addition, a FREE copy of my new e-book "How To Use Social Media; 11 Game Changing TIPS" for your small business and personal brand for 2020." I currently have this E-book FREE on Amazon Kindle. A Patreon Windshield sticker also to show your pride on your ride.
**Qualifies you 2 win MERCH: With exception when specifically stated**
Download FREE OAT E-book here: 
https://amzn.to/2XXPZYX
Mamba Mentality
Limited (80 of 81 remaining)
In honor of Kobe Bryant my favorite NBA player of all time, I have created the first-ever Dallas Cowboys Fans Facebook group. A group where like-minded Cowboys Lakers Fans can come together to get informed and educated about the NBA.
Before the NBA season kicked off last year I shared this video below on how I became a Dallas Cowboys Lakers Fan. What's your story?  
In addition to posting about both of our favorite NFL and NBA teams, we will get to know those Admins and members behind the scenes here who have helped put this project together. 
As a firm believer in the "Game of Streams" I love everything Mamba Mentality when it comes to mental health. As a result, I watched the ESPN+ series "Detail" where Kobe breaks down the film with his beautiful mind. Learn how to get the Stream bundle with Walt Disney here: 
I'm affiliated --->
https://go.web.plus.espn.com/kGMY3
Learn even more with my blog post from October 2019: 
https://officialamericasteam.com/the-detail-on-how-to-live-the-stream-with-kobe-bryant-on-espn/
You won't find any content like this anywhere else on the innanettttts. Support a real authentic creator doing it for the mental health culture. 
Would you like to become part of the Mamba Mentality community we are building here? Watch the video below to learn more about OAT. 
Your monthly monetary contribution will help Dallas Cowboys Lakers Fans get off the hardwood floor this season. Become an early adopter with our vision and let's create something uniquely special together! See the benefits of this tier below. This tier is specifically focusing on the Lakers with some Cowboys sprinkled in as we close out 2020 and begin to focus on everything 2021 has to bring Dallas Cowboys Lakers Fans. ~BG
OAT SBG
Limited (34 of 50 remaining)
The power of the number 11
The second tier we have is the
State Board Of Governors
– Each state within the United States of America will have a SBG from OAT. Their role will be crucial to help facilitate statewide events, and applicable story information 365 days a year. Communicating with the OAT mastermind behind the scenes.
Exclusive benefits 4 each SBG! 
Additional:
Countries outside the US will be treated case by case and added to this network also for global reach and access to our fan base. Expansion is always on the agenda.
What you get
: SBG identifiation on the OAT directory. Moderator rights within the OAT Facebook group to help moderate members in your state as a "Moderator." My 50 SBG's will be announced in SEP 2020! This is a first come first serve opportunity. A 12 month patronage is required for best experience of benefits. It takes a village!!!! 
**Qualifies you 2 win MERCH: Except when specifically stated otherwise. 
Download FREE OAT E-book here:
https://amzn.to/2XXPZYX
OAT UNIFIERS OFFICIAL STICKER SWAG!
Angel Investors
Limited (6 of 6 remaining)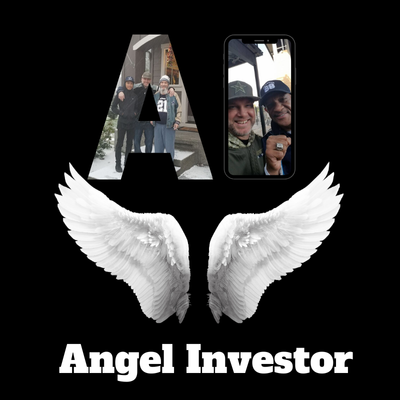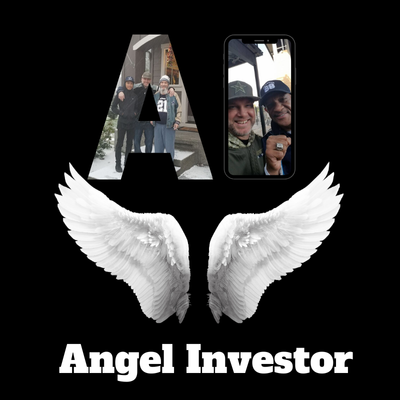 The 3rd and  final tier is the Original 88 Hail Mary Angel Investor 
Drew Pearson is my favorite Dallas Cowboys player of all time. During my journey with OAT I have met him several times over the last 4 years. This tier will be 4 those "Angel Investors" who would like to give our " OAT Holacracy" a stout stimulus package each month 4 associated driven community cost's. Once we go public in the future these investors will become legendary financial backers of this grassroot built brand by fans!
Monthly Cost's Your Angel Investment Covers:
Blue Host - $49                (Web hosting service)
Mailchimp - $20               (Email Marketing Platform)
Canva - $15                     (Create Stunning Art)
SiriusXM - $9                   (The Musical Foundation of my show)
Book Boss - $29              (Celebrity Cowboy Fan Directory)
YOAST- $8                      (Blog SEO)
Libsyn- $15                      (LinkedUp Podcast)
SUMO- $20                     (Email Capture App)
LinkedIn Premium- $39   (Where the PROs Hang)
Linktree - $8                    (Instagram Link in Bio)
Xfinity Wifi - $100            (Gig Speed 1000MBPS)
Mobile- $100                   (Create On The Go)
Equipment upgrades needed: 16GB Dell laptop $1300
(the 16G processing power speed is best for bloggers and video creators. Allows your content to render faster when publishing and prodcing)
https://www.dell.com/en-us/shop/dell-laptops/xps-13-laptop/spd/xps-13-7390-laptop/xn7390dzmxs?gacd=9694607-1004-5761040-266790354-0&dgc=st&&gclid=CjwKCAjwps75BRAcEiwAEiACMVEMdGlJfRdfUk4ehpYOqjU_pGZDhW2dVq68e_wZrZvdbn3-FnEOWBoCaRIQAvD_BwE&gclsrc=aw.ds
35 MM DSR Samsung Camera
Researching currently

Green Scren Kit $175
( will allow video quality to impove immediately)
https://www.amazon.com/Linco-Lincostore-Photo-Studio-AM169/dp/B07314B82V/ref=asc_df_B07314B82V/?tag=hyprod-20&linkCode=df0&hvadid=309881048148&hvpos=&hvnetw=g&hvrand=7484637452088395104&hvpone=&hvptwo=&hvqmt=&hvdev=c&hvdvcmdl=&hvlocint=&hvlocphy=9052871&hvtargid=pla-570415605753&psc=1
Yeti Micorophone $120
Best buy, Walmart, Target locally. 
What your investment does in addition: 

One the monthly bills are paid to keep this operation afloat the icing on the cake will be your Angel investment. Which primarily helps offset the cost of upgrading, and purchasing new equipment to produce content here. In addition it will help me move about the country to mingle with our fan base each year. Covering airfare, gas, lodging, and other associated cost's to bring you this exclusive content no other Dallas Cowboy fan can! Bringing you the best video and written content in 2020 as we chase this sixth Lombardi heading out  east to Tampa, FL February 6, 2021! 
What you get personally from me
: A 1 minute high quality video announcing your "Angel Investment" by yours truly. Explaining what, and who your business is to my audience of over 45k fans. That way I can share your story on our branded social media networks.  In addition, publish a feature blog post about your business, and embed said video. This can help promote your brand, business, movement, and concept while supporting this unique platform. To include a call to action directing readers to your website or store PPC.  
**Qualifies you to win ALL MERCH: Including Ezekiel Elliott Jersey, Dallas Cowboys S9 Design man cave sign, Magic Johnson autographed basketball, and Kobe designed "Nard Got Sole" Vans custom kicks** 2 Prizes will be given out after we reach 50 total Patrons.
Download FREE OAT E-book here:
https://amzn.to/2XXPZYX
COFFEE IS 4 CLOSERS! ANGEL INVESTOR COFFEE CUP!
About Cowboys Unifier
Have you ever wanted to be apart of something with the NFL as a creator in 2021?

Introducing the 2021 Built Different Group Network.

The new cure to the COVID-19 Pandemic and how we will survive this together in 2021! 

Welcome to the Built Different Group Patreon Network. One where you can impact, and help build a legacy as the first NFL fan base to lead all "Other 31" to this WOMM feat!!

Hello, I'm  Barry Gipson. Founder of OAT on July 19th, 2016. What initially was a rally call to our fan base to join a Facebook group, and become part of the first-ever "Legacy Group" has now grown into the first-ever Cowboys fan site "Built Different." Where we share stories about our fans as they express their passion and love for America*s Team!

Essentially documenting these historical Cowboys fans on Google for the world to see forever!

In addition we are creating a distinguished network NFL of fans around the globe that can communicate, and work together for real-time events at games. A couple of ways are through our Fan Club Directory, The Hard Hittahz World Wide Movement, the all-new Meetup App Directory, and finally our Sound Cloud for exclusive interviews with fans.  

What can the BDG Network do for you in 2021? 

Since 2016 our site
www.officialamericasteam.com 
has been pumping out content. With over 150,000 total blog views to date. We are near the tipping point of critical mass. Don't get left behind. Get on board and subscribe to my email community today!
Now WE are asking each of you to help assemble this "Voltron Holacracy." The Defenders of the Dallas Cowboys fan base.  A network of NFL fans "Built Different." In addition, create the other 31 NFL fan bases largest Word Of Mouth Marketing WOMM network.
WE are not just a site reporting stuff, WE are a fan base of creators creating content to educate and inform NFL fans. In addition, share personal stories about our fans, and how their loyalty to our team is a way of life. "Built By Fans 4 Fans!"
Become a "Built Different" Patron today! Your monthly monetary subscription as one will allow us to collectively continue to create content without worry of money for the right tools to do the job. Lastly to publish the best content in both writing and video form through our blog and its network of creators. With your help and the vision of BDG we will change the game together as a fan base in 2021.
I want to personally thank you for supporting our collective vision. By becoming part of something truly special and groundbreaking that has never been done. NFL fans working together to accomplish a vision and goal collectively!
The Built Different Group Network!
$203.26 of $250
per month
The Starter. Once we have reached the $250 monthly amount this will be the foundation we need to stay online and operational. Thank you to our rock's of over 3 years who have held OAT down through your monetary support. Each new OAT Brand Ambassador will recieve custom branded OAT merchandise, and edit's to promote on social media .
1 of 3
Become a patron to
Unlock 101 exclusive posts
Connect via private message
Recent posts by Cowboys Unifier
How it works
Get started in 2 minutes