The Ground Shots Project
is creating a podcast, zine publication, and ethnobotanical research
Select a membership level
Tip jar! Research supporter.
EVERYTHING HELPS! Thank you so much for any amount of support.


This will unlock access to patron-only updates, lens into work process.
Access to early release of Ground Shots Podcast episodes and a unique RSS code to stream Patreon-only audio.
You'll also unlock early access to or rough drafts of ethnobotanical or herbal focused 'plant profiles' that I release as often as possible.
Instant access to a patron-only discount that doesn't expire for our online store at ofsedgeandsalt.com
Tips! Bonus audio & educational material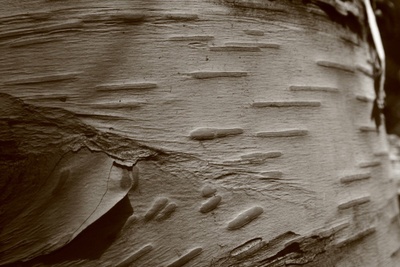 Access to bonus audio of the Ground Shots Podcast, not posted anywhere else
Access to extra educational material related to our podcast topics and guests
Access to occasional extra write-ups from the Ground Shots project and zine.
Access to early release of plant profiles and podcast episodes.
Plus all other previous rewards.

Occasional Videos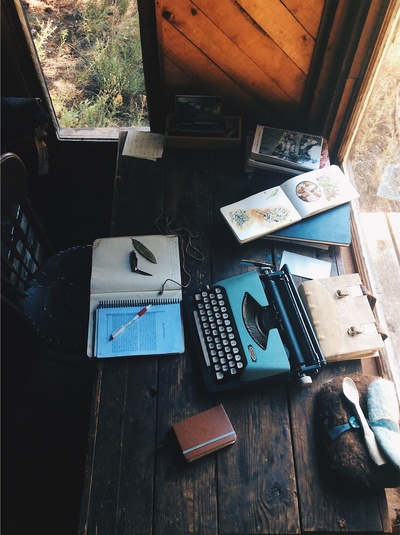 Access to occasional vlogs from our travels, place-based and plant related videos.
Plus all other previous rewards.
About
I'm Kelly Moody, and I've been writing about plants on the road for several years now, and started recording my work on the Of Sedge & Salt blog a few years ago. I started the Ground Shots Project as an offshoot of this blog to further share ideas about how we engage the land through create work, curious conversations, plant based medicine and ethnobotanical research. I primarily run this whole project out of the tiny quarters of my slide-in truck camper. You can read the blog, study the ethnobotanical profiles, view the art, and listen to the podcast here.

**** The GROUND SHOTS project ****
is a study of human relationship to ecology. The project includes a small zine publication featuring my art, photography, and writing. It also includes a podcast featuring conversations and storytelling with people I have met in my travels whose work intersects with the land. Lastly, it includes the creation of a free archive of ever evolving ethnobotanical research informed by personal interaction with plants in place over time.
**** The GROUND SHOTS zine publications ****
are a collaged patchwork of writing, travelogue, photography, drawings, ecological and social study of place. It is meant to be a reflection on the land through artistic process. It asks questions about how we see ourselves on the land and with each other in sometimes odd or non-linear ways. My writing can focus on informative botanical study, environmental philosophy, stories based on themes around my childhood growing up in the south, or be stream of consciousness. I write plant profiles as a way to archive the ethnobotanical research and personal fieldwork I've done over the years while traveling or studying place. Many of these profiles are available for free for everyone on the
Of Sedge and Salt blog
.


**** The GROUND SHOTS podcast ****

is an audio project that features conversations and storytelling about our relationship with ecology. This includes field recordings of folks in their element, music recordings, interviews, story captures, and more.

How do we do our work in the modern age, when the urgency of ecological and social collapse sometimes feels looming? How do we creatively and whole-heartedly navigate our relationships with one another and the land?

I want to explore story, connection, heart and grit : what drives people to love our earth, or creatively express the ideas they need to communicate, tend the wilds or walk long distances?

I'm curious about the ways in which too we can find bridges of commonality with the land as our shared interest and concern.

The podcast is an audio project documenting people and place over time while sharing and considering different ways of seeing the world.


Why funding and membership for this project is essential :
I currently live out of my slide-in truck camper and while it makes it easier for me to meet my very basic needs anywhere to an extent and takes me to the plants, it makes everything I do a little more difficult without a traditional work space.
I have been personally funding this self-directed project for years by piecing together work here and there. I want to offer this project for free so that it is as accessible as possible. Having monthly memberships allows me to focus on this work, pay for its costs and my own basic personal expenses.
I created this page as a platform for folks to be engaged in this work and to help me expand the potential of what it could be.
I use the funds from membership to the project to pay a professional sound engineer to edit the podcast (Heather Pusey of Opia Creative) so that it is as quality of an experience as possible. It also pays for monthly podcast hosting and storage, the equipment needed to do field interviews, the travel expenses to find people for interviews, a subscription to Adobe Creative Cloud to work on the publication, the cost of keeping some parts of my tiny humble home and workspace a safe and manageable shelter for me to keep doing this project and other expenses that come up with the work.
More funding will allow this project to travel further to meet more plants, feature more people and add to the depth and quality of the ethnobotanical profiles.
If monthly patronage in the form of $ is not possible for you, you can follow here for free content, subscribe to my newsletter (found on the website), share any aspect of this work, and offer feedback. You can unsubscribe or resubscribe at any time.
Find me and the project online in these places:
Website
http://www.ofsedgeandsalt.com
or
http://www.groundshotsproject.com


Podcast:
https://www.ofsedgeandsalt.com/ground-shots-podcas...
Shop
http://www.ofsedgeandsalt.com/store
Instagram
http://www.instagram.com/goldenberries
http://www.instagram.com/groundshotspodcast
All work released here for patrons is copyrighted © 2020 Kelly Moody. Only use with permission.
banner photo credit:
Kelsie McNair
.
$586.62 of $1,000
per month
When I reach earnings of $1,000 a month, I will be able to invest in more professional podcast equipment to improve the quality of the podcast interviews and story series. I will also be able to pay off the debt I owe from initial personal investments in podcasting equipment and editing costs. I will be able to pay Heather, my sound engineer to do an occasional longer more complicated podcast episode in story format. 
1 of 3
Become a patron to
Unlock 161 exclusive posts
Connect via private message
Recent posts by The Ground Shots Project