Select a membership level
Friend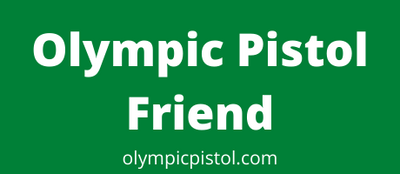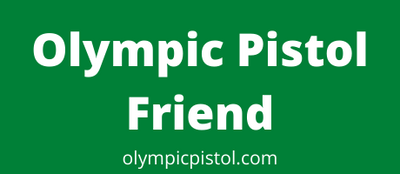 This tier is for those that want to thank and help olympicpistol.com. It does not give access to any of the gated content.  

Thanks a lot for supporting olympicpistol.com and myself so that I can dedicate more time to learning and sharing about ISSF and Olympic pistol events. Our love and work for pistol shooting propels the discipline forward and helps shooters improve in their path to mastery. 

Every dollar counts. You can commit as much as you want/can. It won't change my appreciation for you (it is high!) but if you can donate more it will help me a lot to continue publishing helpful free content on olympicpistol.com :)
Gold Supporter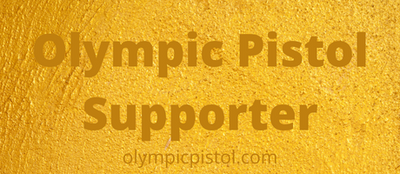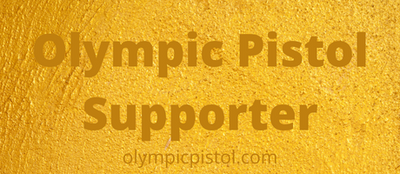 Choose this tier to access the patron exclusive gated content on olympicpistol.com
Thanks to your support olympicpistol.com keeps on existing and I can dedicate more time to sharing what I learn with committed pistol shooters like you :).
On top of my gratitude and your next 10.9 you will get:
Access to the training plans sent by my coaches and made by me for technical, physical and mental training.
Immediate access to over 170 patron exclusive posts full of pistol tips, insights, theory and practice.
A complimentary PDF of the Target Shooting Journal to track your training sessions and competitions ($15 value).
Participate in an exclusive air pistol league only for supporters.
Access to my shooting journal entries and performance tracking files.
Highlights from coaching calls and sessions.
Participation in a private messaging channel on Discord where we talk shop, share highs and lows, and help each other out. 
Includes Discord benefits
Diamond Supporters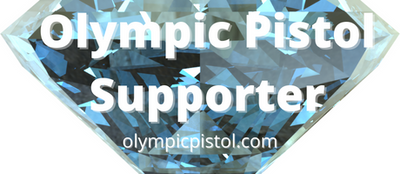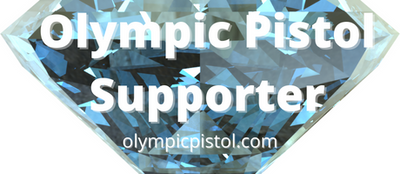 You rock! 

All the benefits of the Gold Supporters with extra thanks for making the effort to contribute more to the support of Olympic Pistol. Thanks!

Includes Discord benefits
About Olympic Pistol
To access the gated content you have to choose a Supporter tier
All patron only posts for supporters are published directly on the Olympic Pistol website
Join me in a journey to reach the highest potential shooting ISSF pistol events. 
I'm dedicating myself fully to pistol shooting, training, competing, and writing content to share  to help you and other pistol shooters improve via 
olympicpistol.com
.
"Thank you for sharing what you go through, it has helped me improve a lot (543 in my last competition with an objective of 530).
Emmanuel"
I'm spending thousands of euros and a lot of time and effort to get better, to learn and to share. Thanks to your support
you get an exclusive insider look, sharing my training plans and drills as I get them from my coaches
. 
"With your support , the training sessions the training programmes you share, I have made a bit of improvement. My current score is 558 with 27 tens, 17 10x. I still have to eliminate the 8s! My goal for 2020 is 563 which is the limit for the elite squad at Greece.
Pavlos"
With your help I'll be able to cover some of these costs, and you will be part of my accountability network. My objective is to be able to maintain an active website and social media to help ISSF pistol shooters around the world and to keep and intensive training and competition schedule. For this i need your help to be able to support myself and all the shooting. 
I'm
fully dedicated to learning and helping learn pistol shooting
, mainlythe ISSF pistol disciplines (Air Pistol, 25m Pistol, 50m Free Pistol, Rapid Fire and Standard Pistol), with a special focus on 10m Air Pistol and curious aboutother shooting sport disciplines. 
These are the bulk of the expenses I need your help with: 
Coaching fees (currently at around €500 per month). 
Competition and training travel and accommodation.
Equipment & ammo. 
Website & social media tools. 
Living costs.
If you like what I share and would like to improve with me, please become a supporter by choosing one of the pledges. 
If you would like to become an sponsor and have more visibility, please contact me at 
https://www.olympicpistol.com/contact/
If you want to know more about me, keep on reading! 
How do I access the private content on the Olympic Pistol website? 
To access the gated content you have to
choose the Supporter tier in Patreon. 


The Friend tier does not give access to any posts). 
What is Olympic Pistol About?
Olympic Pistol is about
pistol training and learning
: technical, mental and physical preparation for the ISSF pistol disciplines.
Who Am I? 
I'm Ramon Suarez, a passionate pistol shooter working hard to improve my craft and to make it easy for other shooters to find the resources and help I've had trouble finding. 
Why Is My Goals Math Weird?
The goals are all broken up monthly by Patreon, and all contributions add to every one of them. So instead of reaching a goal and then start counting on the next, the money you pledge is considered in all goals. Discount the prior goals amount to see the net contribution needed for that particular goal.
Why Am I Asking For Money?
I have taken a year off in 2020 to dedicate myself fully to training and competing, mostly in 10m Air Pistol (but I will also participate in other disciplines like 50m Free Pistol, Standard Pistol, etc), and to share more of what I learn through the olympicpistol.com blog and social media. 
Paying for coaching, competitions, equipment, travel and accommodation cost thousands of Euros (not even taking into account living expenses). I'm asking for your help to turn my dream into a reality and to create exclusive and public content that will help you and other pistol shooters become better. 
Why Did I Create Olympic Pistol?
I've been shooting pistol for a couple years and I love the sport, but I'm having trouble finding help and sources to train. The sport pistol sport has a great community always willing to give a tip, but very few people and resources are available to those that want to train to really improve and not just shoot. So I decided to compile and create resources to help other pistol shooters get better. 
Who is Olympic Pistol For?
Every pistol shooter that wants to improve their precision and speed shooting skills.
Become a patron to
Unlock 126 exclusive posts
Connect via private message
Recent posts by Olympic Pistol
How it works
Get started in 2 minutes