On Cinema
is creating Family Membership Program
Select a membership level
Beginner's Path to On Cinema
Includes
Gregg's monthly "Movieheads Newsletter"
Instant On Cinema Family Membership Card
MT-BTL 3.0 Exclusive DKR Remix
Digital Welcome Message from Gregg Turkington
Access to 'The Road to Oscar' Podcast with Tim and Gregg
Movie Lover Level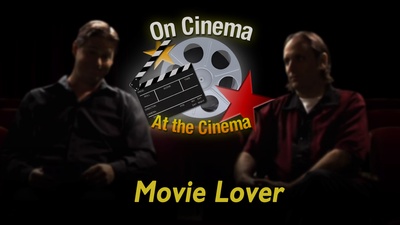 Includes 
Gregg's monthly "Movieheads Newsletter"
Gold On Cinema Family Member Card
MT-BTL 3.0 Exclusive DKR Remix
Digital Welcome Message from Gregg Turkington
Access to 'The Road to Oscar' Podcast with Tim and Gregg
Monthly 60-second Soapbox Newsletter
On Cinema Family Member Pin
Hobbit Head Level - Timhead Edition
Includes 
Gregg's monthly "Movieheads Newsletter"
Platinum On Cinema Family Member Card
MT-BTL 3.0 Exclusive DKR Remix
Digital Welcome Message from Gregg Turkington
Access to 'The Road to Oscar' Podcast with Tim and Gregg
Monthly 60-second Soapbox Newsletter
On Cinema Family Member Pin
Digital Welcome Message from Tim Heidecker
VFA Tote Bag
Timhead Package w/ bumper sticker, DKR pin, and certificate
About
Hello On Cinema Family Member!
But wait... are you REALLY an On Cinema Family Member? If you really, honestly care about being a part of the On Cinema Family (OCF) then this message is for you!  Right now, you can sign up to become an Official member of the OCF and instantly access, premium content, advanced insight and expertise as well as special custom designed gift and mementos.
You can choose the level of membership that works for you. We have custom designed levels and membership that suits your desired level of membership. 
The membership dues will ensure that the On Cinema team will be able to embark on preparation for the

2019 On Cinema Oscar Special

.
Because On Cinema is
Our
Cinema - sign up below to activate your membership NOW. 
**Please note: Some of these are ANNUAL fees, not monthly. See FAQ below***

Now's the time to act and make your On Cinema Family Membership count for something beyond just posting junk in the comment section of some web site. 
FAQ

Q
:
How do I pledge once (aka annual) without being charged monthly?A
: To do a one-time pledge: become a patron, then simply delete your pledge after your pledge has been successfully charged- or after the 1st of the month. You'll know when that happens because you'll receive an email confirmation right after the 1st of the month or when you've been charged that says your pledge has successfully processed.
Q
:
What is this all about?A
: We want to provide you with the best Oscar Special experience to date. Each pledge takes us further away from the disaster that was the 'Our Cinema' Oscar Special. It also gives us a means to offer exclusive items and movie reviews that will have special appeal to our fans and family.
Q
:
What if I already have a Membership card?A
: As an early member of the On Cinema Family you are the ONLY members that have an exclusive numbered edition of the On Cinema Family Membership Card. Your original card is still valid! If you upgrade and become a Gold or Platinum member, we will send you a new Gold or Platinum card depending on which level you choose.
Q: When will I receive my items?A:
 All pledges are billed on the first of the month. For example, if you pledge after January 1st, you will be billed on February 1st and receive your first items right after that. Please allow 24-48 hours for digital content to arrive in your email and 2-4 weeks for physical items.
Q
:
What is the Popcorn Classic of the Month?A
: An official selection taken directly from the VFA Duplicates Room: a priceless VHS tape personally hand-picked for the recipient by VFA curator Gregg Turkington.
Q
:
What's the Board Meeting?A
: An annual conference call to discuss the happenings of and plans for On Cinema.
Q
:
What is the Movieheads Newsletter?A
: A monthly e-mail newsletter with a list of movie recommendations from Gregg.
Q: Who do I email if I have questions or concerns?
A:
Please either message via the Patreon page or email
[email protected]
with any questions or concerns and we will get back to you as soon as possible.
$3,027 of $10,000
per month
Guarantees 2019 Live On Cinema Oscar Special
1 of 1
Recent posts by On Cinema